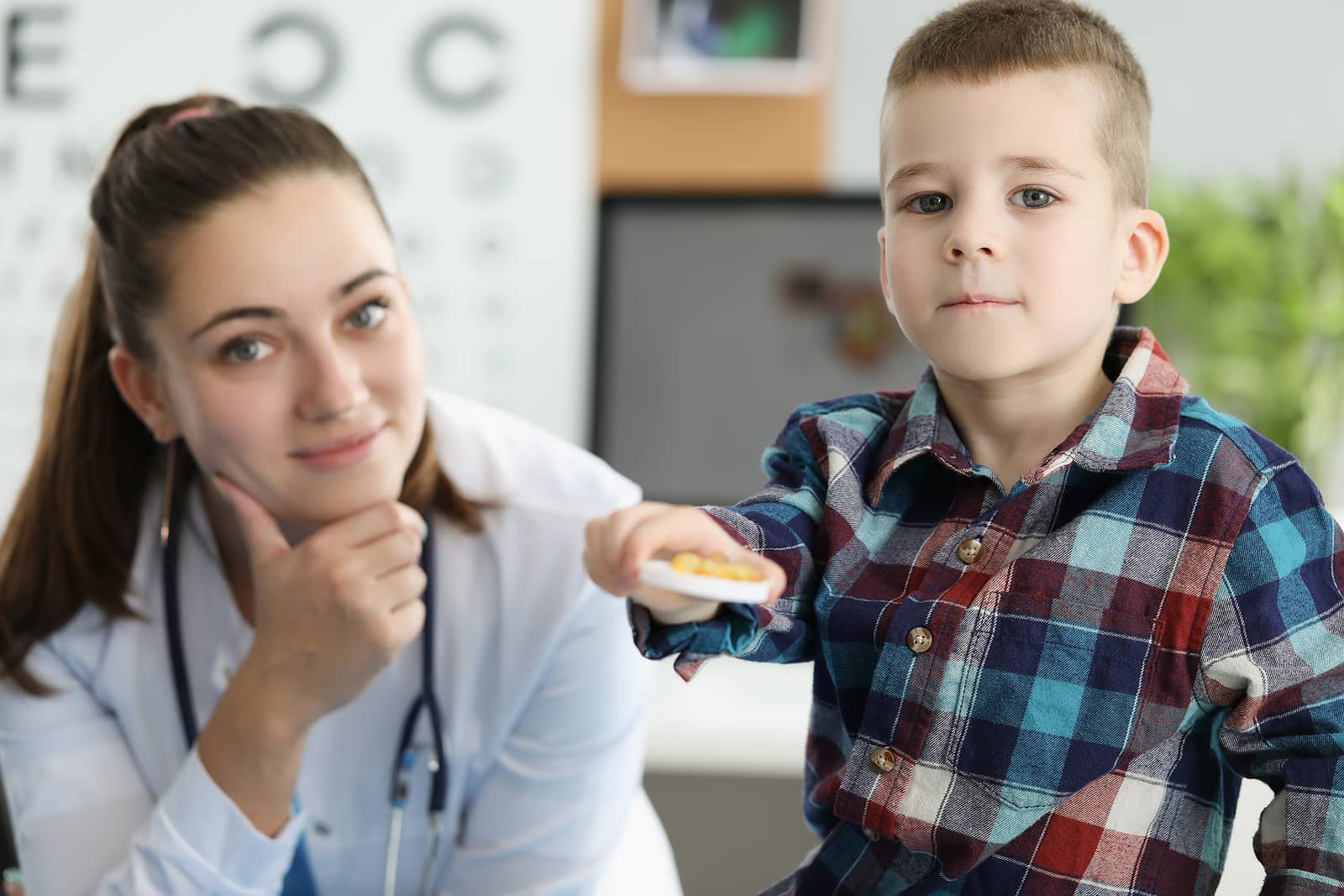 While it's rare, it's still possible for children to qualify for Medicare coverage. There are some requirements they must meet to be eligible for Medicare enrollment. However, many dependents will find coverage through the Affordable Care Act, Medicaid, or the CHIP program.
Is there Medicare Coverage for Minor Dependents?
Original Medicare only covers minor dependent children (under age 18) with End-Stage Renal Disease (ESRD) diagnosis. Also, Medicare will cover those between the ages of 20 and 22 with Social Security Disability benefits. Under both circumstances, these people qualify for Medicare through a parent's Social Security credits.
Your child must qualify for the Medicare program on his or her own. Generally, they are enrolled in other health coverage such as Medicaid or the Children's Health Insurance Program (CHIP).
Medicare considers anyone unmarried and under age 22 to be a child. Health insurance coverage for kids through Medicare is only for children with disabilities.
To be eligible, kids with ESRD will need an official diagnosis, regular dialysis treatments, or a kidney transplant. Medicare coverage lasts until one year after the last dialysis treatment or three years after a kidney transplant.
If further treatment is necessary, Medicare can restart.
For those 20 or older that don't have ESRD but do have a disability, there are a few different requirements for Medicare coverage. For example, the child must have been on Social Security Disability Insurance for at least 24 months before they qualify for Medicare.
As long as the disability begins before age 18, children under age 22 can qualify for SSDI even if they have never worked. The disability must prevent the child from working and being expected to work in the next year.
For adult children to meet eligibility requirements, they must remain disabled and unmarried.
What is the youngest age for Medicare?
If a person is born with a disability, the soonest they can qualify for Medicare is their 2nd birthday. Because to be eligible for Medicare coverage through disability, there is a two-year waiting period.
Although, if your child is born with ESRD, this health condition will give them the right to apply for Medicare benefits.
What are the benefits of Medicare coverage for children?
Medicare benefits are the same for everyone. Inpatient hospital insurance has Medicare Part A. Part B covers outpatient medical insurance.
Medicare beneficiaries can expect a Part B monthly premium. There are copayments, coinsurances, and deductibles that apply when health care services take place.
While Medicare doesn't cover prescription drugs, Part D will cover medications your child's provider prescribes for them to take at home. Private insurance companies provide part D plans. You need to enroll in one of these plans as soon as possible to avoid late enrollment penalties.
Is my child eligible for a Medicare Advantage plan?
Your child may be eligible for a Medicare Advantage plan offered by private health insurance companies if there is one in your location. A Special Needs Plan may be able to provide coverage for conditions specific to your child's needs.
Part C is beneficial because there are more benefits than Original Medicare, such as dental or vision benefits. Any Medicare beneficiary is eligible for Part C. Even if you enroll in Part C, you must still pay the Part B monthly premium.
Those with a low income may qualify for your state's Medicaid program. Your child can be eligible for both Medicare and Medicaid. Medicare is a program through the federal government, and Medicaid is low-cost coverage for those with a limited income.
FAQs
Will my dependent children have coverage under my Medicare?
Dependent children and adults must qualify for Medicare on their own. They can't get coverage through your Medicare eligibility.
Is my child eligible for Medicare Part D coverage?
If your child has Medicare, they may join a Part D prescription drug plan. Although, if your child has a Medicare Advantage plan that includes drug coverage, a separate Part D plan is unnecessary.
What Happens if your child doesn't qualify for Medicare and loses CHIP eligibility?
Recently Medicare has created a Special Enrollment Period for those not on Medicare that lose their Medicaid or CHIP eligibility.
How to Apply for Medicare Coverage for Your Minor Dependents?
If you believe your child qualifies for Medicare, you can start the application by contacting your local Social Security Office. Medicare covers a portion of the costs for care that your child needs.
Check with your state-specific rules to determine eligibility or ask an insurance agent licensed in your state.
Applying for coverage such as Part D is simple and can be done over the phone by calling one of our licensed insurance agents. Or, you can be connected with the best plans online by filling out our online rate form.