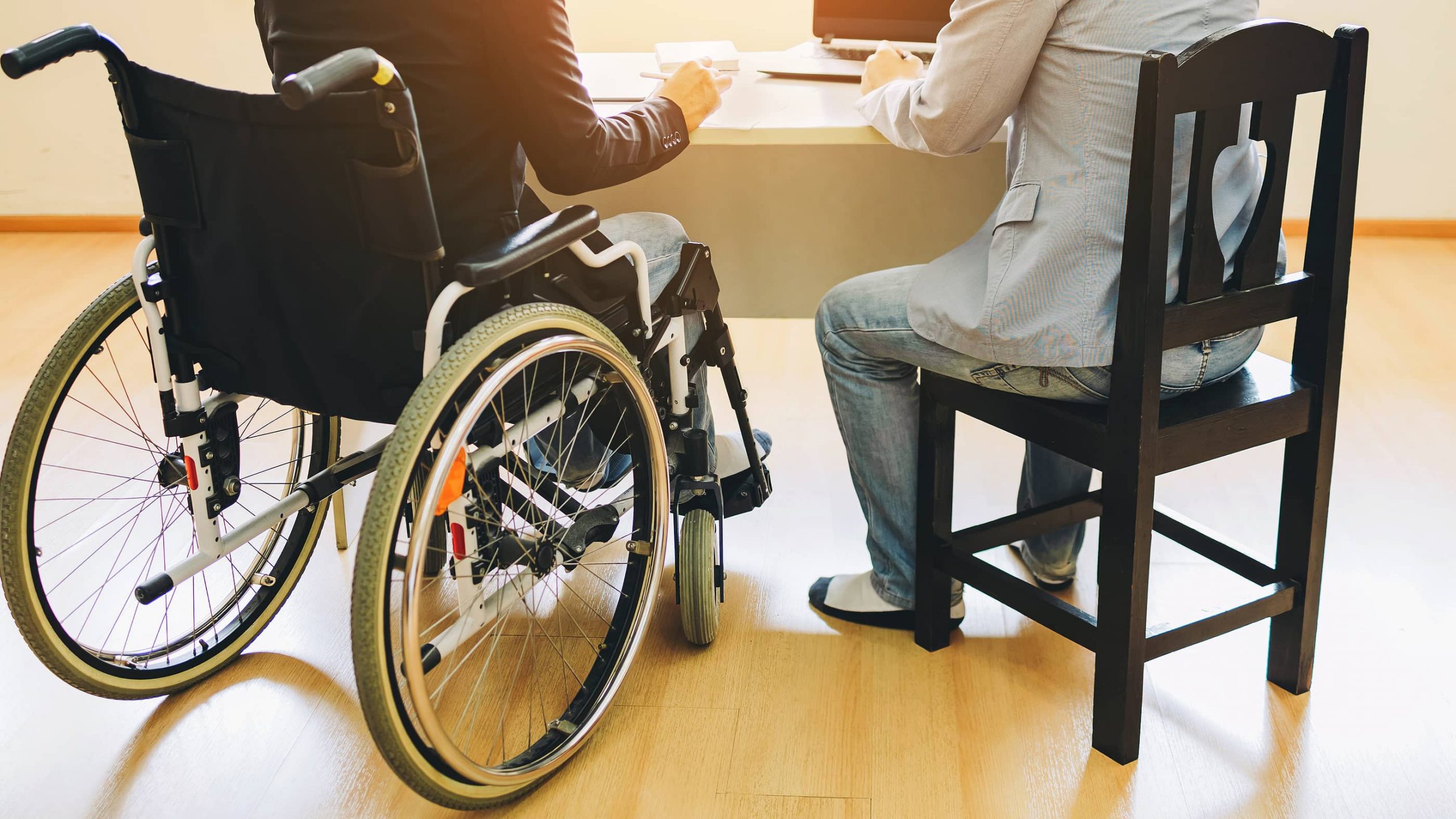 For many people with severe disabilities, Social Security Disability Benefits may be their only source of income to support themselves and their families. Many people wonder what will happen to their Social Security Disability benefits when they reach retirement age. Below we'll discuss what happens to disability benefits upon turning 65.
What are disability benefits, and how do they work?
Several federal benefit programs provide financial assistance to seniors and people with disabilities. Supplemental Security Income (SSI) and Social Security Disability Insurance (SSDI) are two of the most popular Social Security Administration programs (SSA).
Social Security disability benefits are federally funded and administered by the United States Social Security Administration (SSA). These public disability benefits provide financial assistance to people unable to work due to a disability.
Social Security pays you and certain members of your family disability benefits. This is contingent on if you have worked long enough and have a medical condition that prevents you from working for at least 12 months or may be expected to end in death.
When you reach a certain age, known as "Full Retirement Age," some aspects of your benefits convert. Medicare beneficiaries who meet Social Security's disability criteria are usually enrolled in Medicare Part A (hospital care), premium-free, and Medicare Part B, which has a premium.
People who qualify for Social Security Disability Insurance (SSDI) are also eligible for Medicare after a 24-month waiting period. Their first 24 months of disability status is a waiting period for Medicare coverage.
Most people enrolled in Medicare are around age 65. However, suppose you've under 65 and received SSDI benefits for 24 months after you became disabled. In that case, you'll automatically be enrolled in Medicare.
What happens to my SSDI when I reach my full retirement age?
SSDI benefits depend on how long you work and contribute to the Social Security system. When you signed up for SSDI, your Primary Insurance Amount (PIA) was calculated based on your Average Indexed Monthly Earnings (AIME).
When you reach full retirement age, your Social Security Disability Benefits will end. Then you'll automatically begin receiving Social Security Retirement Benefits instead.
The specific amount you receive each month is usually the same. The SSA changes your benefits from the Social Security Disability Fund into another retirement plan fund when you reach retirement age.
What happens to SSI when I turn 65?
Turning 65 doesn't affect your SSI benefits. The main reason is that SSI, unlike SSDI, receives funding from the general fund of the US Department of the Treasury and not from Social Security taxes.
As long as there is no change in your income or resources, your SSI benefits will not change just because you reach retirement age. Furthermore, The state pays Medicare health insurance premiums to people who receive SSI benefits if they are eligible for Medicaid insurance benefits.
Suppose you have an SSI and are enrolled in Medicare. In that case, you're eligible for Extra Help with Medicare prescription drug insurance assistance without submitting a separate application.
At what age does disability switch to Social Security?
At full retirement age – which is 66 and 4 months for those born in 1956 and gradually increases to 67 over the next few years – your SSDI payment converts into full retirement benefits. For most recipients, the amount remains the same.
Furthermore, The determination of SSI is based on age, disability, income, and limited resources. In contrast, the decision on SSDI disability payments is based on disability and work credit.
SSI beneficiaries are automatically eligible for Medicaid Health Care Coverage in most states. A person with SSDI is eligible for Medicare 24 months after receiving disability benefits or if diagnosed with Lou Gehrig's disease (ALS).
FAQs
What happens to my Medicare disability when I turn 65?
Upon turning 65, individuals are no longer qualified for Medicare entitlement based on disability but become eligible based on age. As a result, a new opportunity presents itself for enrollment, similar to a secondary Initial Enrollment Period.
How do I qualify for Social Security Disability Income?
Social Security Disability Income Benefit is designed to pay monthly payments to people who are disabled and unable to work for at least a year.
To be eligible for Social Security Disability Income (SSDI), you must have paid into Social Security and tax contributions under the Federal Insurance Contributions Act (FICA).
According to the Social Security office, your medical condition or disability must be a qualifying disability.
What are Compassionate Allowances?
Compassionate Allowance is a term coined by the Social Security Administration (SSA) to define illnesses and other medical conditions that meet the criteria and requirements for receiving assistance. These conditions are considered the most severe disabilities.
Can I receive Social Security disability benefits and still work simultaneously?
SSA awards monthly benefit amounts based on an individual's inability to work due to illness or condition.
Benefits are paid to make up for the lack of work. Despite the limitation, SSI or SSDI recipients can work no more than 20 hours per week and still receive disability benefits.
Do disability benefits come out of my retirement contributions?
No, your SSD benefit does not come from your retirement contributions. This is because each month you collect a disability benefit, you accrue additional retirement contributions and service credits.
Will my disability amount change when I turn 65?
No! The only change is the government pays the fund for your retirement benefits will change.
Does Social Security disability pay more than Social Security retirement?
No! If you receive SSDI benefits, the amount will not change once you start SSI retirement benefits.
Will I lose my disability benefits if I retire before I turn 65?
No! Once you turn 65, you're SSDI benefits are converted to SSI retirement benefits. Your benefit amount would remain the same. You can review your information on the My Social Security website for additional information on your benefits.
Will owning a home affect my getting Medicare with disability?
Medicare eligibility is not affected by home ownership. As long as you meet the requirements for Medicare, you can enroll in coverage.
Getting Medigap when your disability benefits change
If you experience a change in your disability status or want to review plan options that can assist with your out-of-pocket costs, we can help.
Our licensed insurance agents specialize in Medicare and can provide you with a full range of supplemental Medicare options.
Give us a call at the phone number above today! If now isn't a good time, fill out our online request form, and one of our experts will contact you.