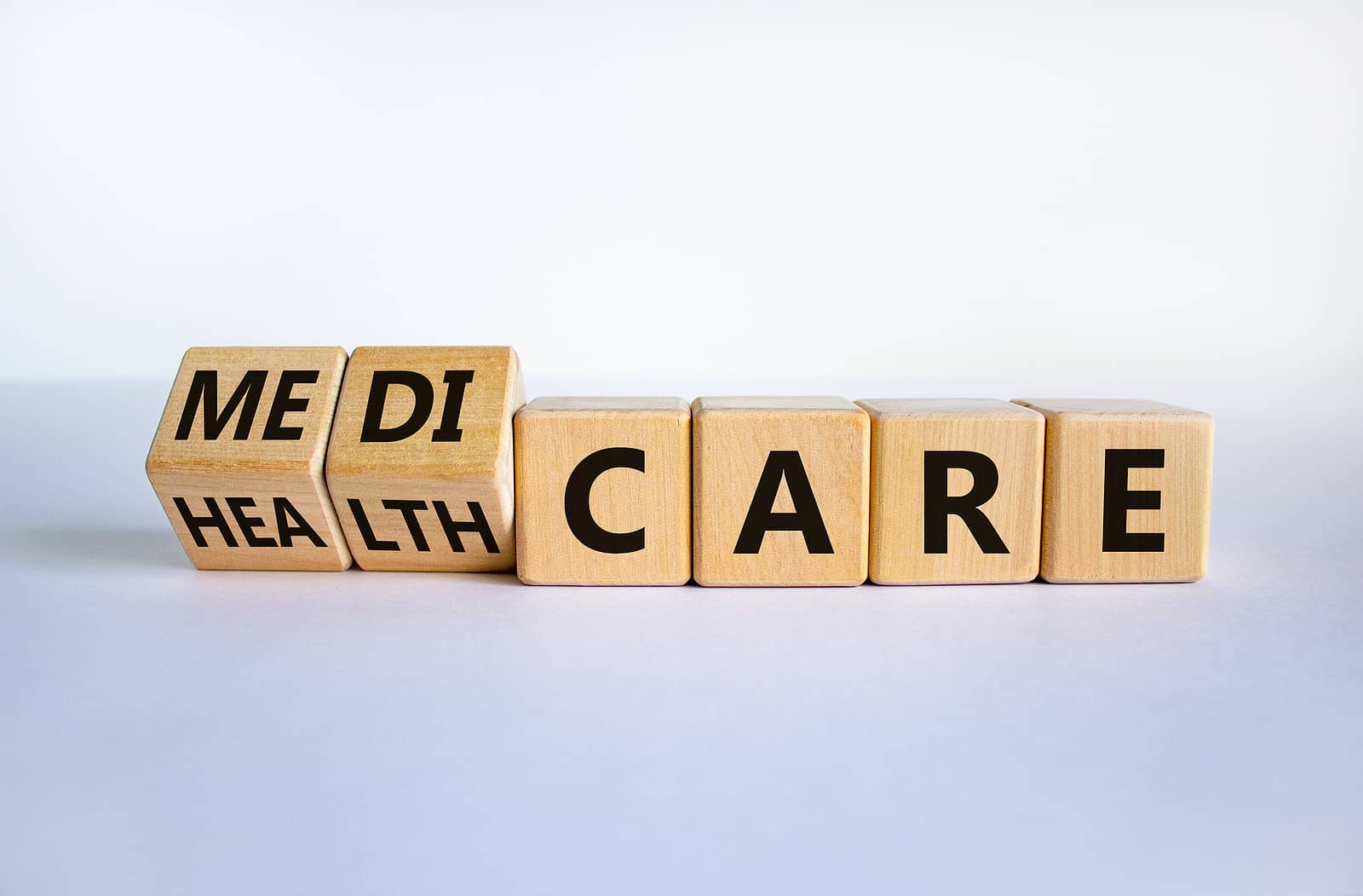 While many people of their generation might take their access to Medicare for granted, it hasn't been around forever. In fact, it's younger than those currently on it! Implemented in the latter part of the 20th century, Medicare has a relatively brief history.
Still, it's important to know how Medicare has evolved over time since there are some changes each year.
History of Medicare
Before launching into Medicare's history, let's look at some facts about the program:
Medicare is a federally-funded national insurance program founded in 1965.
Parts A, B, C, and D all offer coverage for various medical benefits.
Medicare Supplement plans, such as Medigap or Medicare Advantage, can additionally cover medical expenses.
As of 2018, Medicare has provided health insurance coverage to nearly 55 million people.
1965: Medicare Gets Enacted
The Medicare program is the United States federal government's national social insurance program, signed into law by President Lyndon B. Johnson. Congress officially enacted the program in July of 1965 under Title XVIII of the US Social Security Act.
Medicare has four parts. Part A covers hospital insurance, and Part B covers medical insurance, typically used in outpatient or office visit settings. Most Medicare beneficiaries don't pay monthly premiums for Medicare Part A coverage. Medicare Part B coverage, on the other hand, requires a monthly premium in addition to the deductible, co-pays, and co-insurance fees in some cases.
Medicare Part C is another way to get your Medicare benefits. These Medicare Advantage plans combine your benefits from Medicare Parts A, B, and in most cases, Part D. Medicare Part D covers prescription drugs filled at a retail pharmacy.
A payroll tax and monthly premiums and charges to beneficiaries primarily fund Medicare. It provides health insurance for Americans 65 and older who have paid into the system via the payroll tax throughout their working lives. Medicare also provides coverage to some beneficiaries under the age of 65 and the disabled.
The program covers an average of half of the healthcare charges incurred by its beneficiaries, who are responsible for paying the difference through supplemental insurance or out-of-pocket.
Medicare was instrumental in the desegregation movements of the mid-1960s. The program made payments to healthcare providers, including physicians, hospitals, and waiting rooms, conditional upon the desegregation of facilities.
Medicare Changes Over The Years
The program has undergone several changes and expansions during its 50-year history:
1972: Medicare Expands for the First Time
In this period of the history of Medicare, the federal government expanded program benefits to include speech, physical, and chiropractic therapy. During the 1980s, the program added optional payments to Health Maintenance Organizations (HMOs) and coverage for people under the age of 65 with permanent disabilities.
1980: Medicare Sees Passage of Omnibus Reconciliation Act
In 1980, Congress passed the Omnibus Reconciliation Act of 1980. This act expanded home health services and brought Medicare Supplemental Insurance (Medigap) under federal oversight. These health insurance plans cover the cost-sharing gaps in Original Medicare.
1984: More Benefits Added To Medicare
In 1984, the government added hospice benefits to Medicare. This occurred because beneficiaries lived longer thanks to medical science and technological advances.
The 1990s: Private Insurance Companies Make Bigger Push Into Medicare Market
During the 1990s, eligible beneficiaries received more coverage options on the private market thanks to Part C.
Part C plans are now sold and serviced by third-party companies under federal oversight of the Centers for Medicare & Medicaid Services and offer additional benefits beyond Original Medicare Part A and Part B.
These Medicare Advantage plans can include dental and prescription drug coverage.
1997: Here Comes Medicare Advantage To Give Consumers More Choice
Medicare Part C, also called Medicare Advantage, was formalized in 1997. It offers everything Parts A and B offer and the option to add additional benefits if the enrollee wishes to purchase them. The difference is Medicare pays private companies to offer coverage to beneficiaries.
2003, 2006: Prescription Drug Plans Enter The Scene For Medicare Coverage
In 2003, the Medicare Prescription Drug Improvement and Modernization Act of 2003 was signed into law, adding an optional prescription drug benefit known as Medicare Part D to its list of services.
Part D took effect three years later, in 2006.
The program currently faces many financial challenges because of rising healthcare costs and a decreasing number of workers per enrollee.
2019: Medicare Advantage Open Enrollment Period Appears
This was a big deal for those on Part C plans. Before this OEP, Medicare Advantage recipients were effectively forced plan-members to stay enrolled regardless if they later decided it wasn't a good fit for them. Now, like in Original Medicare, there is an open period to make changes or leave one plan to begin another that makes more sense for them.
2021: Medicare Advantage Plans Now Accept ESRD Patients
Those suffering from End-Stage Renal Disease can now enroll in Medicare Advantage plans. These Part C plans must offer the same coverage as Original Medicare; however, additional costs and restrictions can still exist.
Into the Future: Number of Medicare Recipients Expected to Swell
Medicare enrollment is predicted to rise from its current total to nearly 80 million people in 2030, while the number of employees is expected to decline.
FAQs
How did Medicare begin?
The Medicare health care system was implemented because of the financial ruin that was occurring in the older population of the US. It was signed into law in 1965 after years of debate about the healthcare gap. Congress voted to implement that national health insurance at that time.
When was Medicare started?
The Medicare health insurance program was signed into law in 1965 by President Lyndon B. Johnson. It began the following year, with President Harry Truman becoming the first Medicare recipient.
What was before Medicare?
Before Medicare, there wasn't a national healthcare system. Once seniors retired, they had a hard time paying to continue the employer plan. More than half of the US population didn't have medical care.
Who started Medicare and Social Security?
Both Medicare and Social Security were enacted under the Lyndon B. Johnson administration.
What was the first year of Medicare?
Although Medicare was signed into law in 1965, it didn't begin until 1966.
What is the difference between Medicare and Social Security?
The Social Security program provides retirement income for Americans aged 65+ or under 65 and disabled. Medicare is health insurance for those same individuals.