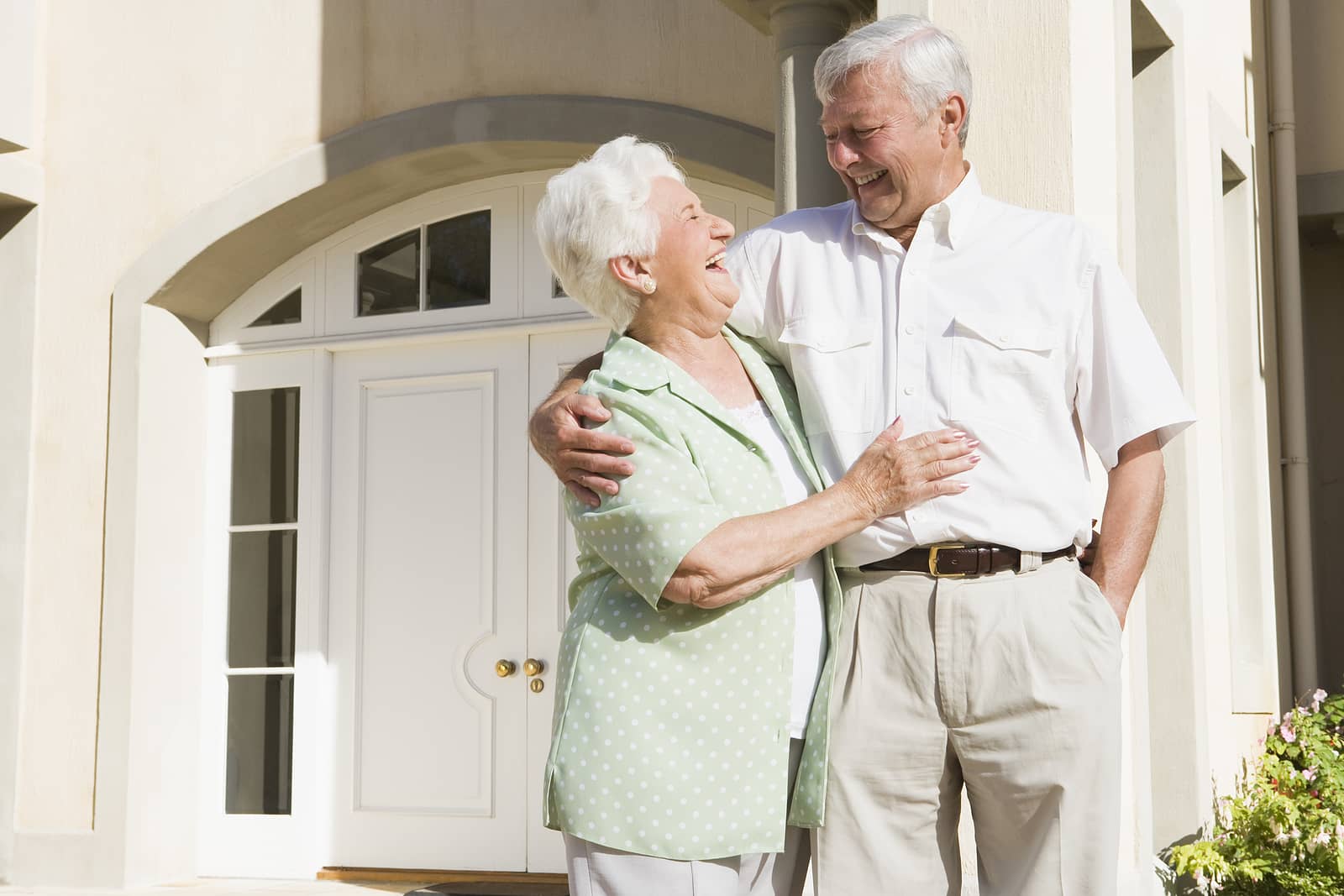 As we move into our golden years, our income usually gets lower, and sometimes we get in a situation where health care bills add up. It could be a situation where we are moving into an assisted living facility and want to keep our home to pass on to our children. When this happens, we start to wonder; can Medicare take your home to use as payment for unpaid medical bills?
Can Medicare Take Your House?
No! Well, this is the oversimplification of the answer. Medicare can't take your home. Medicare and Medicare aren't the same government program.
Assisted Living and Skilled Care
The most common time you hear about people losing their homes regarding health care is when they move into assisted living.
Medicare does not cover Assisted Living Facilities (ALS), and most people pay for those costs out of pocket until they no longer have the money to do so. Once all liquid assets have been exhausted, many people qualify for Medicaid. Once on Medicaid, Medicaid will assist in paying for assisted living.
Since Medicare does not cover assisted living facilities, they have no stake or ability to put a claim or lien on your home.
Medicare will typically cover hospital and medical services but not custodial care.
What is Custodial Care?
Custodial Care is additional care beyond medical and hospital services in a skilled nursing facility (SNF), assisted living facility (ALF), or in your home.
Custodial care includes bathing, feeding, dressing, personal hygiene, or meal preparation. Medicare does not cover 24-hour care, meal delivery, homemaker services, and skilled nursing care if your needs are only custodial.
Costs of Custodial Care
Unfortunately, Original Medicare usually doesn't cover copayments, coinsurances, and deductibles for custodial care, but Medicaid can.
Institutional Medicaid typically works with a small asset limit of $2,000 and provides a monthly personal care allowance of about $50.
In conclusion, Medicare will not cover the costs of custodial care. That's where institutional Medicaid can help.
Medicaid is a program that helps those with limited income and resources pay for medical costs. It's a supplement to Medicare to cover costs that Medicare may not typically cover, like nursing homes.
Over time, Institutional Medicaid has become the primary payer for this kind of long-term care. It can cover general nursing home expenses like room and board, personal care, and therapy.
When can Medicaid take your home?
The Federal Omnibus Budget Reconciliation Act (OBRA) of 1993 forces estate sale recovery if relied on Medicaid from age 55+, moved from the home for a permanent care setting at any age, or if you have no dependents with a claim on your home.
The OBRA Act states that States must recover for hospital, nursing, and drug services.
They must recover probate assets and may recover other assets. All states are required to allow the change Medicaid recipients to apply for hardship waivers.
What Are Medicaid Liens on a Property?
If you accept state assistance and Medicaid, you're susceptible to liens or claims on your property from the state. Since you can't repay the funds, the state may pursue a lien on your property.
The lienholder gets notified when you sell a home with a lien on the property. They have the right to claim their money.
State Medicaid programs under Medicare can protect their right to take your house through liens.
A lien is a document that allows people or companies to keep possessing property belonging to another person until a debt owed by that person is satisfied.
Liens can prevent owners from giving away or selling their homes in a way that would compromise the equity of their property. Overall, liens are a protective measure favoring Medicaid.
Pre-Death Liens
Tax Equity and Fiscal Responsibility Act (TERFA) leans are pre-death liens. State governments can place this lien on patients who no longer live at home and are permanently institutionalized. This allows governments to place a lien on Medicaid recipients who are still alive and receiving health coverage.
In this situation, the interests of Medicaid overrule the personal wishes of relatives with some claim on the patient's home. Medicaid will take your house with little regard to family members tied to the estate.
Granted, there are restrictions on these kinds of liens. For example, the recipients must attend a hearing to determine if they need permanent institutionalization.
Medicaid can't place this lien if a spouse, child under 21, or permanently disabled child of any age is living in the home and if a sibling with an equity interest in the house was lawfully residing there for one year before the institutionalization of the recipient.
Post-Death Liens
Medicaid can take your house after your death. States can file post-death liens against the personal property of those receiving Medicaid services after age 55 and those living in an institution permanently.
Twenty-seven states have used these kinds of liens on probated assets as a part of their estate recovery programs. These programs are ever-evolving as states try to cope with budgeting and spending priorities.
Different states have laws regarding these kinds of liens, so check your state's regulation on these claims.
What if my spouse or loved ones still live in the home?
Suppose the state has a lien on your home. They can't take the home if the spouse or an adult disabled/dependent child still lives. The spouse can sell the house and override the lien.
Recovery is barred in additional situations.
If a sibling has an equal share in the home and has lived there for at least one year before the Medicaid application.
If an adult child had lived in the home for at least two years before the deceased moved into care or helped the deceased stay in the house as long as possible.
Can Medicare take your home FAQs
Can Medicare put a lien on your house?
Medicare can't put a lien on your home. Medicaid can, however, place a lien on your home to recover funds after you pass away.
Can Medicare take your home to cover nursing home expenses?
Medicare can't take your home and doesn't cover nursing home room and board. However, a Medicaid lien can be placed on your home, and they can sell it once you pass to recover the funds.
Does Medicare take your house to recover unpaid bills?
Medicare can't take your home to recover for unpaid bills. However, Medicaid can place a lean on your home.
Can Medicare take your assets?
Without probate, the deceased's assets are not subject to seizure by Medicare. However, if a probate process is initiated, Medicare may attempt to claim them as part of the process.
Protecting my home
Consult With an Attorney. Speaking with an attorney is one of the most valuable steps in protecting your home from Medicaid Estate Recovery. Doing so will inform recipients and their families about their options and help them feel at ease. Speaking with an attorney before moving into a nursing home is best.
Transfer the Home. Transferring a home incorrectly may incur a transfer penalty, so consider consulting an attorney when doing so. Thankfully, there are certain situations where homeowners can transfer their homes without incurring any transfer penalties.
People can freely transfer their home to their spouses, disabled children, a child under 21, or a child that's also their caretaker.
Institutionalized recipients can also transfer their home to a sibling with an equity interest in the home as long as they lived there before the institutionalization. Recipients can also transfer the property's money value into a trust for a disabled individual under age 65.
Still, have questions? We're here to help. Fill out our online request form, and we'll have a licensed agent reach out to assist.