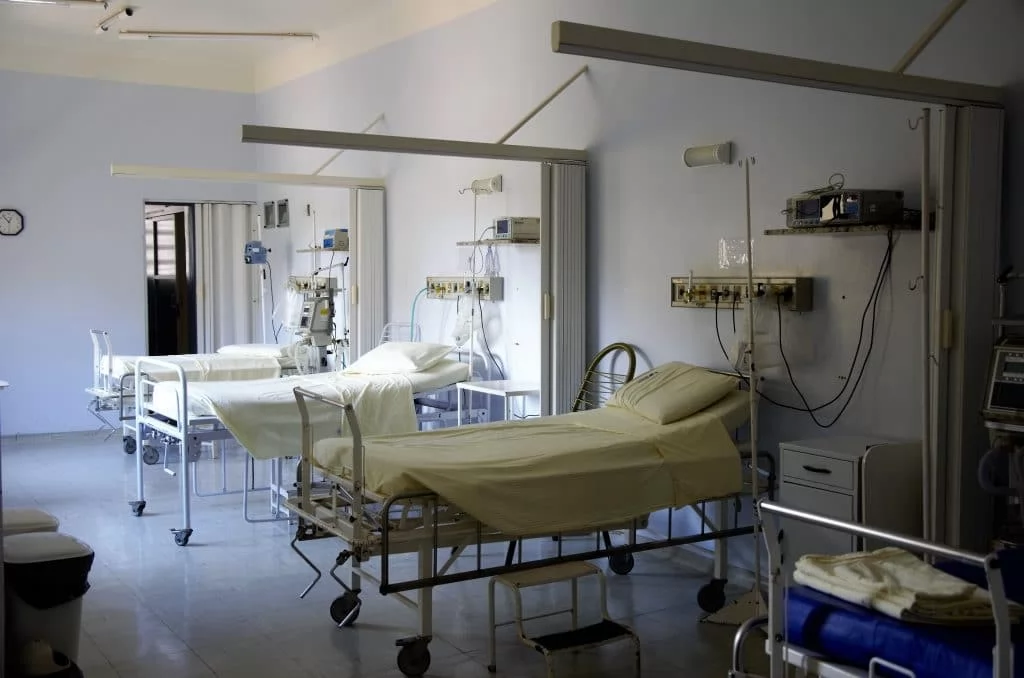 Durable medical equipment (DME) is a term utilized to describe items that can withstand prolonged medical usage. DME items are generally covered under Medicare Part B – but only under specific criteria. In order to qualify for Medicare Part B coverage, the medical equipment must be able to:
Endure repeated usage

Used strictly for medical purposes

Only utilized at home
What is Medicare Part B? How Does it Relate to Hospital Beds?
Medicare Part B is a standard part of the Original Medicare program which focuses on medical insurance. The services offered in Medicare Part B is centered around outpatient services, preventive care, and especially durable medical equipment.
Within this program, durable medical equipment will only be covered by your insurance plan if your healthcare provider and DME suppliers are both enrolled in the Medicare program. If they aren't enrolled, then, unfortunately, Medicare will not pay for any future claims.
To gain access to a hospital bed in your home, you must first qualify for some of the specifications listed above as to why you need a DME.
Are Hospital Beds Covered by Other Medicare Parts?
Similar to how Medicare Part B provides coverage for at-home hospital beds, there are other plans that also provide assistance for anyone that needs a bed. For example, Medicare Advantage, or Medicare Part C, sells bundle plans from private insurance companies, which includes both Medicare Part A and Part B.
The basic costs you require for DME will be covered in addition to other costs that could benefit you. For one thing, not only is the patient receiving inpatient hospital care through Part A, but they're also benefiting from DME coverage. Similarly, the added benefits that a Medicare Advantage plan could offer you include dental, hearing, and prescription drug coverage.
Before deciding on a plan, it is recommended that you compare the rates between a standalone Medicare Part B plan and a Medicare Advantage plan. Make sure to pick the one that benefits you the most in regard to hospital bed coverage.
What Are The Costs?
The costs associated with acquiring a hospital bed are dependent on several factors. For example, costs will be based on the type of hospital bed, method of acquisition (purchase/rent), and if you have health insurance or not. All of these factors come together to drastically affect the final price tag of the item being considered.
Fortunately, Medicare Part B can cover a portion of your hospital bed, but you should note that the rest of the payment might include out-of-pocket costs. Some of these out-of-pocket costs include a $198 annual deductible alongside an average copayment of 20 percent for the Medicare-approved services provided by your physician. The same coverage benefits will apply for a Medicare Advantage plan.
With this in mind, Medicare will only cover items that cover your basic needs. Should you seek an additional upgrade or alteration for a hospital bed, you might have to pay for those costs out-of-pocket.
Dealing With Home Hospital Bed Costs
As stated previously, the costs of a hospital bed will depend on the type of bed being purchased, but more specifically on the features and parts of the bed itself. The price range for a home hospital bed ranges between $500 and $10,000. So for anyone looking for a bed, even with Medicare Part B coverage, the expenses can accrue rather quickly. Nevertheless, there are ways of mitigating these costs.
New vs Used vs Rented
When attempting to find a hospital bed for your home, remember that there are plenty of options to choose from. These beds can be purchased new and used, or they could even be rented if you desire. Each option comes with its pros and cons. Finding the right bed can be tricky, especially when taking into account the costs. How vastly different are the three options?
New Beds

– A newly-made bed usually starts at around $500. The cost of these beds will increase in price as new features are added. This is especially true for beds that are semi-electric or fully electric where prices can fluctuate between $1,000 and $2,000. As you start to add railings, IV poles, and bed padding, the costs will only further increase.

Used Beds

– In contrast to new beds, a used bed offers a significant price reduction to the consumer. Instead of paying the standard $500 price, used beds are usually sold at $300, and can be found in websites such as eBay or Alibaba. The downside to purchasing a used bed is that they rarely come with a warranty. So in the event that something happens to the bed, you will not be able to replace it for a new one.

Rented Beds

– Alternatively, you can save money by renting a bed instead of purchasing one. For anyone that requires a bed for a limited amount of time, this is the perfect option. Not only can you choose between a manual, semi-electric, or electric bed, you get the added benefit that prices for renting a bed are cheap. The costs of renting a bed monthly are between $200-$500 coupled with the $50-100 initial set-up fee that some companies charge.
Financing Options for Hospital Beds
In the event that someone is looking to acquire affordable hospital beds outside of the Medicare program, they should know that there are plenty to choose from. Several of the finance options at your disposal include a state grant program, a device exchange program, and even a device loan program. These programs offer the following features:
State Grant Program
Through a state grant program, depending on where you live, you will have funding at your disposal in order to purchase and acquire the medical equipment you seek. The way this works is based on funds being distributed through a low-interest loan or grant.
Device Exchange Program
In a device exchange program, the consumer may obtain access to recently refurbished and sterilized medical equipment that is sold at a heavily discounted price. These products are usually advertised online, and the company provides a list to the local community of the DME they have at their disposal.
Device Loan Program
Finally, there are several companies out there that provide loans on their durable medical equipment for a brief period of time. The premise of this loan program is to allow the consumer to try out the equipment first hand before purchase. In addition, this program serves as a benefit for those people that are replacing or repairing a current item they need. With this in mind, the loan period can last between 2 weeks to 6 months, depending on the individual. Your total loan period may also vary based on which state you live in.