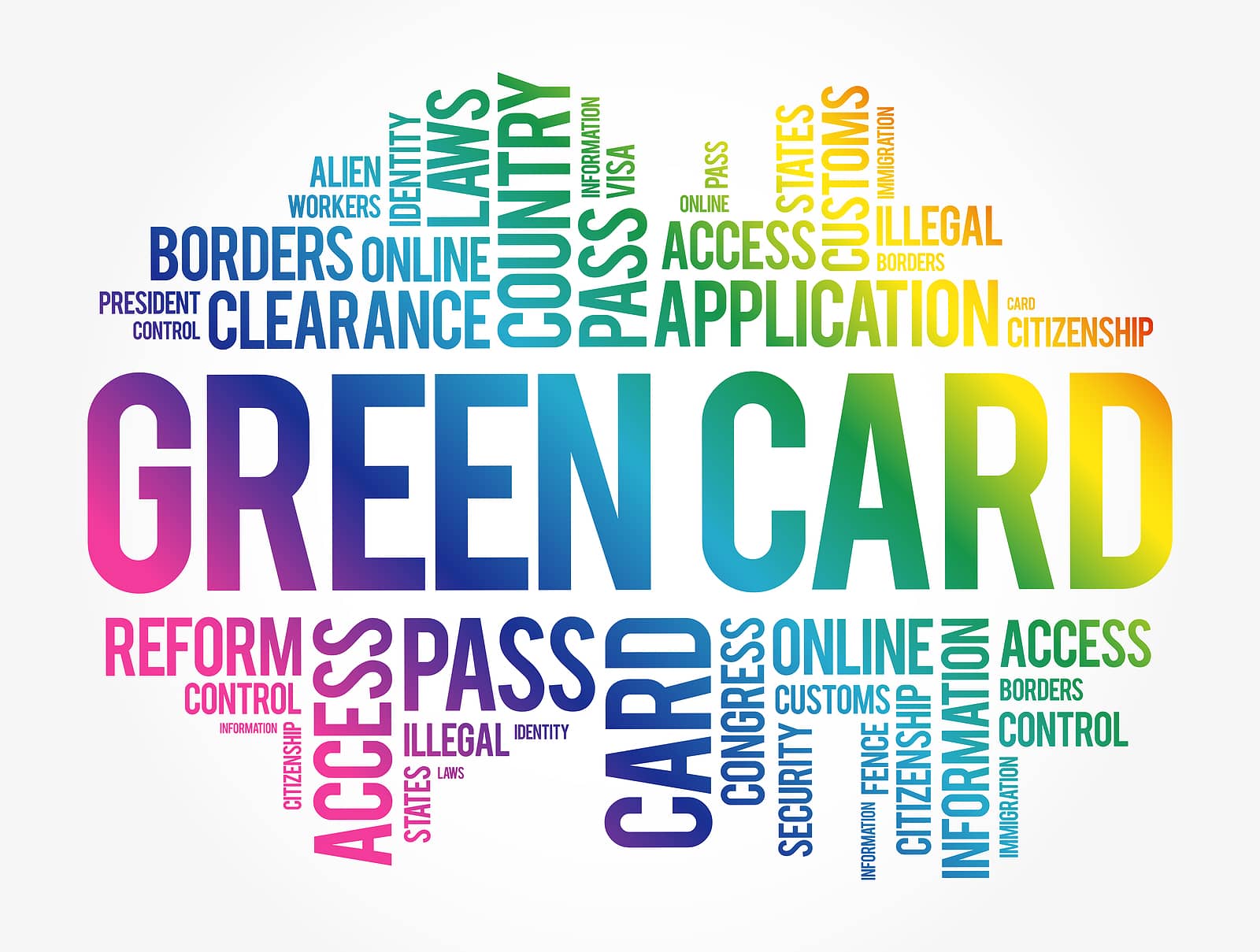 There are many things to consider if you're a green card holder eligible for Medicare. Understanding your Medicare eligibility allows you to make informed decisions about your healthcare options. Coverage depends on meeting residency requirements and qualifying for Medicare through age or disability.
By reading the text below, you'll better understand how Medicare works for permanent residents and how to enroll in additional insurance.
Medicare for Green Card Holders
Recent green card holders or new immigrants may not immediately qualify for Medicare since a 5 year permanent U.S. resident status is required to apply.
You may qualify if you're a legal permanent resident and at least 65 years of age. But Part A might come with a monthly premium.
You can buy Medicare if you become a U.S citizen by naturalization, even if you didn't work enough quarters to qualify for Social Security.
Or, if you're a lawful permanent resident with qualifying years of residency but don't meet eligibility requirements for Social Security benefits you can buy Medicare Part A.
When Can a Green Card Holder Apply for Medicare?
Green card holders 65 years of age or older that have worked or have a spouse that has worked at least 10 years in the United States will be eligible for premium-free Part A.
While you may be eligible for Medicare Part A with fewer years of work history in the US, you'll pay a higher premium than someone that works the full amount.
To qualify for full Medicare benefits, you must be a permanent US resident for at least five consecutive years. However, if you've married a US citizen for at least one year, you may qualify for Medicare without waiting five years.
While Part A is based on years worked, the cost of Medicare Part B depends on your income.
How to Apply for Medicare for Green Card Holders
Enrolling in Medicare is simple and can be done online or over the phone. To get started, visit Medicare.gov or call 1-800-MEDICARE (1-800-633-4227).
Depending on your income, you may qualify for Medicaid, a low-income subsidy, or extra help covering the cost of your medications.
How Do I Get My Parents Who Have a Green Card on Medicare?
To get your parents Medicare when they have a green card, you'll first want to ensure they are eligible. Your parents must be permanent residents of the US for at least five consecutive years and meet the standard requirements for Medicare through age or disability status.
Also, your parents need to be eligible for Medicare on their terms as far as age or disability status goes. Regarding "work credits," a spouse can claim off the other spouse's hours.
Undocumented immigrants won't qualify for Medicare.
What happens if a green cardholder doesn't enroll in Medicare when first eligible?
Delaying enrollment will result in late penalties for citizens and permanent residents. Late penalties can apply to Medicare Part A, Part B, and Part D.
If you don't qualify for Premium-Free Part A, delaying coverage can still increase your premium by 10 percent. The premium increase is applied for double the number of years enrollment was delayed. So, if you delay Part A for five years, the premium increase will last ten years.
Medicare beneficiaries that delay enrolling in Part B will have a 10 percent increase each year and the increased amount for as long as they have Medicare.
The Part D late enrollment penalty depends on the national base beneficiary premium and the number of years you delay enrollment. It's important to take your enrollment period seriously to avoid penalties.
FAQs
Do green card holders qualify for Medicare in the U.S.?
Green card holders may be eligible for Medicare if certain requirements are met, such as established residency, qualifying work credits, and meeting age or social security disability requirements. If a spouse meets the minimum 40 work credits, both people will be eligible for Medicare.
Do green card holders get Social Security?
Green card holders will need 40 work credits (equal to 10 years) to qualify for Social Security benefits. Also, you must pay the Social Security taxes in the US for at least ten years. Non-U.S. citizens that worked for at least ten years in the U.S. can be eligible for Social Security benefits.
Can green card holders apply for disability?
Permanent residents of the U.S. will be eligible for Social Security Disability benefits when specific criteria are met. In addition to meeting the health requirements for disability, non-citizens must hold an appropriate VISA: B-1, D-1, or D-2. Or, you need a Social Security Number assigned after 2004 to work in the US legally. Further, some non-citizens can receive SSI in certain circumstances.
Are green card holders living abroad eligible for Medicare and Social Security?
While Medicare beneficiaries can get Medicare and Social Security, but most foreign healthcare facilities don't accept Medicare coverage as a valid form of payment. Also, there may be consequences to your Social Security if you're out of the United States for too long or in a country where benefit payments can't be made.
Are there other insurance options for new immigrants or green card holders not eligible for Medicare?
If you're not eligible for Medicare or private insurance, you can purchase temporary insurance for non-U.S. Citizens.
Does Medicare Affect Citizenship?
Enrollment in Medicare won't affect your ability to become a US naturalized citizen.
Are non-U.S. residents eligible for Medicare?
No, you must be a permanent resident for at least five years to be eligible for Medicare.
How Can a Medigap Plan Help Green Card Holders with Medicare?
Medicare Supplement insurance is beneficial because, with a small monthly premium, you're left with little to no out-of-pocket costs.
Call us at the number above to talk with a licensed insurance agent about your health insurance options. Your agent can discuss Medigap insurance, Part C Medicare Advantage plans, and Part D Prescription drug coverage. Compare rates online to see your area's insurance companies and plans. You deserve the best health insurance program available, and we can help you find it.
Once you learn about your coverage options, your agent will walk you through the enrollment process to ensure things run smoothly. People only traveling to the US should consider travel or private health insurance. Health coverage is important, no matter immigration status.