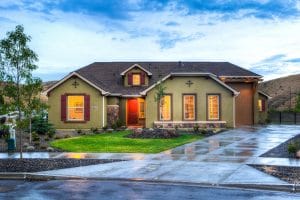 Many people have concerns when contemplating moving into a nursing home. How they will pay for said care is one of the primary concerns. To do so, people often turn to Medicaid for coverage which then brings about another deep concern: can Medicaid take your house? Although they cannot take the home while the recipient is still alive, they can reclaim the home after their death.
What Is Skilled Care?
Skilled care is a term commonly used to refer to skilled nursing or rehabilitation services ordered by a doctor and conducted by a licensed health professional. Now, skilled nursing facilities are usually Medicare-approved facilities that offer short-term care or post-hospital extended care services. Usually, Medicare will cover up to 100 days per benefit period of some skilled nursing facility care. Once this limit has been met, Institutional Medicaid may be used to cover for this care as well. Institutional Medicaid may cover a stay in a nursing home if you need this level of care, meet the functional eligibility criteria, and if you have an income and assets that fall below the state's chosen limit.
Costs of Skilled Care
Under Original Medicare coverage, medical services beyond those offered within nursing care, like going to a doctor or specialist's office, are covered. Copayments, coinsurances, and deductibles can be paid for by Medicaid but will not be covered by Medicare. Institutional Medicaid typically works with a small asset limit of $2,000 and provides a personal care allowance of about $50 a month. So in conclusion, Medicare may not cover the costs of skilled care, but that's where institutional Medicaid can help.
The Role of Medicaid in Nursing Care
Medicaid is a federal and state program that helps those with limited income and resources with paying for medical costs. It also serves as a supplement to Medicare to cover additional costs that Medicare might not typically cover, like nursing homes. Over time, Institutional Medicaid has become the primary payer for this kind of long-term care. This is a type of Medicaid that helps provide general health coverage for nursing home services like room and board, nursing, and personal care, along with therapy services.
Can Medicaid Take Your House?
Estate Recovery is the process by which Medicaid attempts to recoup whatever benefits it paid for on nursing home care through recollecting your estate. After the death of those 55 or older, states must seek this recovery of payments for services provided through either a trust previously set up or through claiming the home. There are certain situations where Medicaid cannot collect on the home in the event of someone's death. In the case that a spouse, disabled or blind child, a child under the age of 21, or a sibling with an equity interest lives in the home, the home is protected from Estate Recovery. Families can also file to waive Estate Recovery when it appears as if it would cause an undue hardship.
What Is Medicaid Liens on a Property?
States often use something called a "liens" to protect their right to recover past Medicaid spending through a property when the owner or certain relatives no longer need it. Liens can prevent owners from giving away or selling their home in a way that would compromise the equity of their property. Overall, liens are a protective measure favoring Medicaid.
Pre-Death Liens
The Tax Equity and Fiscal Responsibility Act (TERFA) – also known as a pre-death lien – is used/placed against homes of some permanently institutionalized living patients and is filed in land evidence records. This is the only type of lien that can be placed before the death of a Medicaid recipient whose benefits are being correctly paid for and is not expected to ever return home. In this situation, the interests of Medicaid are given precedence over those of adult children or others with some claim on the institutionalized patients' home. Granted, there are restrictions on these kinds of liens. For example, the recipient has to be found permanently institutionalized by a hearing. Additionally, this lien cannot be placed if a spouse, child under 21, or permanently disabled child of any age are living in the home, and if a sibling with an equity interest in the home has lawfully resided there for 1 year prior to the institutionalization of the recipient.
Post-Death Liens
States may file post-death liens against the personal property of those receiving Medicaid services after the age of 55 and as well as those that are permanently institutionalized. So far, twenty-seven states have used these kinds of liens on probated assets as a part of their estate recovery programs. These programs are ever-evolving as states try to cope with budgeting and spending priorities. Different states have different laws in regards to these kinds of liens so it's important to check your state's regulation on these claims.
How to Protect Yourself from Medicaid Taking Your House
Although these circumstances might sound scary or intimidating, there is no need to fret. Luckily, here are some options to avoid Medicaid from seizing your home.
Consult With an Attorney
One of the most valuable steps one can take to protect their home from Medicaid estate recovery is speaking with an attorney. This will help not only the recipient but their family as well feel at ease and get educated on what their options are. This is best when done before entering a nursing home.
Transfer the Home
Transferring a home inappropriately may incur a transfer penalty. So it's also a good idea to consult an attorney when taking this route. Thankfully, there are certain situations where homeowners can transfer their home without incurring any transfer penalties. People are free to transfer their homes to their spouses, any child under the age of 21 or disabled, into a trust for a disabled individual under the age of 65, a sibling with an equity interest on the home as long as they have resided in the home before the institutionalization, and to a "caretaker" child. The latter refers to a child of the recipient who lived in the home and cared for the patient for at least two years prior.
Paying for medical expenses as you age isn't easy. If you aren't careful, you could lose some major assets due to unpaid Medicare or Medicaid bills. But with the help of a good attorney and a little education about how the process works, you should be able to strike a fair balance.