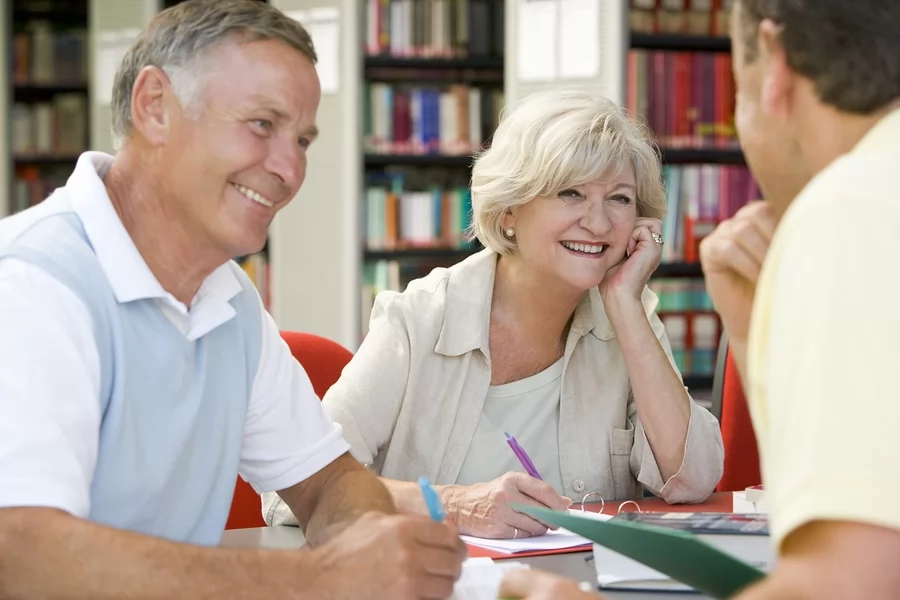 Are you a senior looking for activities to stay engaged and active in your community? Libraries offer various resources and programs, from books and magazines to art classes, lectures, computer training—and much more.
This guide will explore different library resources geared specifically toward seniors and provide tips on finding the right program suited to their needs. With our help, navigating the wealth of opportunities at your local library can be made even easier!
Benefits of senior library programs?
As our society ages, the importance of programs designed to enrich the lives of older adults can't be overstated. One such example is senior library programs, which offer a wide range of benefits to older individuals.
These initiatives allow seniors to expand their knowledge, engage with others who share their interests, and stay connected to their local community.
In addition to fostering intellectual curiosity, senior library programs encourage mental stimulation and can help to improve memory and cognitive function, promoting overall wellness among older adults.
Furthermore, by offering a welcoming and accessible environment, these programs promote social inclusion, helping to combat feelings of loneliness and isolation often experienced by this age group.
Finding a program near you
Several resources are available if you're a senior citizen looking for library activities in your area. One of the best places to start is your local library's website or events calendar, which should list upcoming events and activities.
You can also contact your library's reference desk or ask a librarian for recommendations. Additionally, community and senior centers often host library events and activities, so check their schedules.
Don't forget to check social media platforms and community bulletin boards for announcements about library events.
By utilizing these resources, you can easily find engaging and enriching activities tailored to seniors in your community.
Types of library activities are available for seniors
Libraries offer seniors many activities, from educational seminars to social gatherings.
Some popular activities include book clubs, where seniors can discuss their favorite reads with fellow book enthusiasts.
Library programs also offer computer classes that teach seniors how to navigate the internet and use email.
Crafting classes help seniors can learn new skills and make new friends.
Additionally, many libraries organize social events, such as game nights and movie screenings. These events allow seniors to socialize and build relationships with other community members.
Popular library activities for seniors include
Book Clubs
Computer and technology classes
Crafting classes
The numerous benefits that libraries provide can't be emphasized enough. These indispensable institutions have served as the heart of communities for centuries.
They foster a love of learning and connecting people with resources that help them succeed intellectually and professionally.
Libraries offer access to an incredible wealth of knowledge through their extensive collections of books, periodicals, and digital resources, all available at no cost to patrons.
Moreover, libraries have evolved into community hubs encompassing more than just reading materials.
These programs support lifelong learning and education close to home through programs, workshops, and events tailored to meet the unique needs of their diverse patrons.
---
Related Content
---