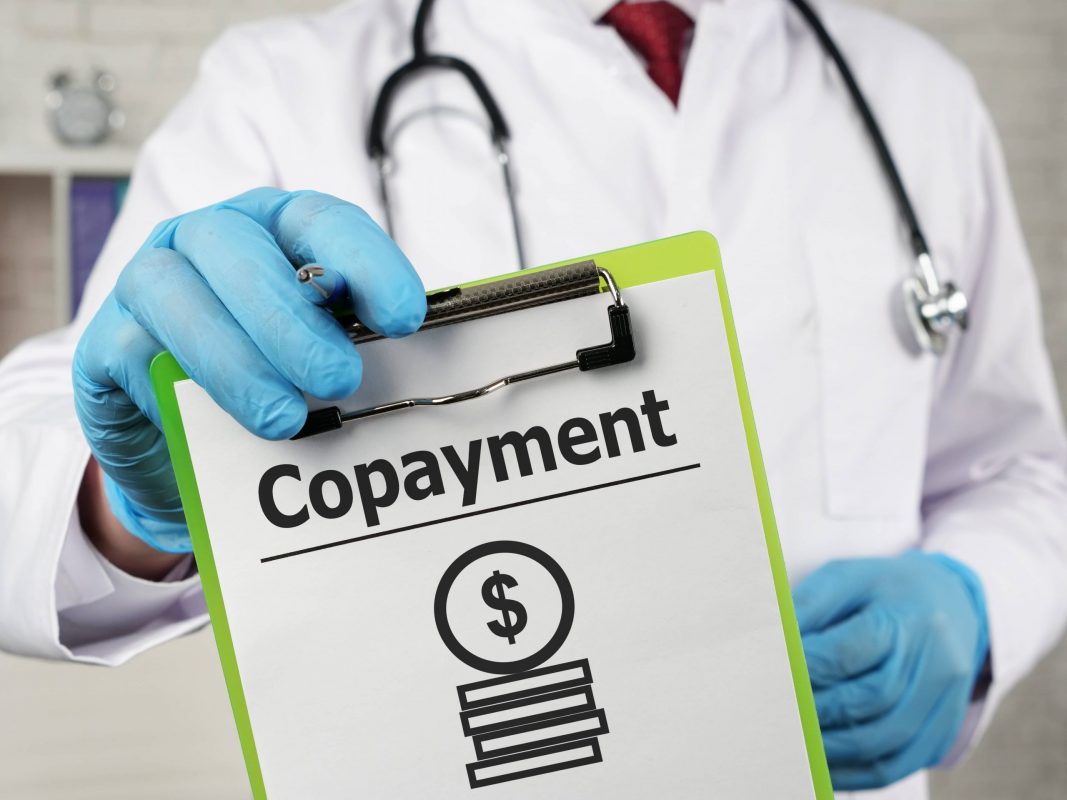 Medicare is a form of health insurance for adults 65 and older in the United States. Medicare covers a hefty amount of your healthcare expenses. But you may still have many healthcare costs to cover from your pocket.
One of the out-of-pocket costs you may need to pay will be a copay for various health services. Today we'll discover what a Medicare-defined copay is, what it means, and how it works for you.
What is a Medicare Copay?
A copay (copayment) is an out-of-pocket cost you can expect to pay for certain services. Typically, copays will apply to visits with physicians, specialists, and prescriptions. Depending on your insurance plan, copay amounts can range from $10 – $45 per doctor visit. Medicare Part C and Part D charge copayment amounts for prescription and medical services.
How Medicare Copays Work
Generally, Medicare copays are a fixed fee that will kick in once you meet your Medicare deductible. It's important to note that Medicare does not charge copays for services under Original Medicare (Part A and Part B). Let's jump in and look at a basic breakdown of what you can expect to see regarding Medicare copays.
Original Medicare
When using Original Medicare, you won't need to pay a copay for Medicare Part B services, but you'll pay a coinsurance amount.
Medicare Advantage
When enrolled in Medicare Part C (Medicare Advantage plan), your specific Part C plan may charge a copay for physician visits, prescription medications, and specialist appointments.
Medicare Part D
Your policy may charge a copay for prescription drugs when enrolled in Medicare Part D (prescription drug coverage). Out-of-pocket expenses vary depending on your medications and what tier they fall into.
Depending on your needed services, you'll likely have different copay amounts. For example, you may only have a $10 copay for a visit with your family doctor. But your copay for a visit to urgent care may cost you $40.
A copay will apply, even if you haven't yet met your deductible. But most health plans will cover preventative services altogether. So you won't need to pay anything out-of-pocket.
How do Copays Work with the different parts of Medicare?
While Original Medicare is considered both Part A and Part B, only Medicare Part A has a copayment when staying in a hospital or skilled nursing facility. Medicare Part B doesn't carry copays, but you can expect to pay a monthly premium of around $170.10 in 2022.
Medicare Parts C and D may have copays, but those amounts can vary depending on your insurance plan. Medicare Supplement plans help cover the cost of certain medical expenses, such as copayments and other fees.
What is the Difference Between Medicare Copays and Deductibles?
People often confuse insurance terms like copays and deductibles. Both terms relate to a cost that the Medicare beneficiary must pay for their health services, but they're two separate costs.
A deductible is the fixed amount that you'll need to meet before the Medicare program picks up its portion of the medical expenses. Copays are the fees you'll pay after you meet the deductible and when you visit your doctor or pick up prescriptions. Both copays and deductibles are a type of cost-sharing.
Will Medicare Copays Contribute to Out-Of-Pocket Maximums?
Out-of-pocket costs are the healthcare expenses not covered by your insurance. Once you reach the out-of-pocket maximum, Your health plan will cover 100% of your health care services.
Original doesn't have a limit on how much you can spend. You'll need to enroll in a supplemental Medicare plan for protection with a maximum out-of-pocket.
Your health insurance plan doesn't cover health services, and premiums don't contribute towards the out-of-pocket maximum. In , The maximum out-of-pocket cost for in-network services is $8,300. The maximum out-of-pocket expense for both in-network and out-of-network services is $11,300.
So, once you hit these amounts, you won't owe any additional payments for services you receive for the remainder of the year.
How Do Copays Work with Medicare Supplement Plans?
Each year, almost 2 million Medicare beneficiaries buy a Medigap policy. Rather than paying a copay for each doctor's visit, you'll pay a monthly premium for your coverage. Medicare supplemental plans help cover many medical costs you may face, like copays, deductibles, and coinsurances.
Are Medicare Copays Considered Tax-Deductible?
You may find yourself wondering if your Medicare copays are tax-deductible. Medical bills, like copayments, premiums, and coinsurances, are tax-deductible. But only if they exceed more than 7.5% of your annual income.
Most individuals on Medicare don't qualify for the tax deduction since their annual incomes don't generally exceed the threshold. Should you decide to review your health care expenses, remember to look at all total costs, such as:
Travel costs between doctors' appointments and treatments
Any medical expenses that your doctor prescribes, like medical equipment that you may require
Costs associated with service animals
Health club fees if used for a medical condition
Etc.
Do Copays Differ Between In-Network and Out-of-Network Services?
Depending on your health insurance plan, you may have two copays, coinsurances, deductibles, and out-of-pocket maximums. One will cover in-network services and providers. The other will cover out-of-network providers.
In-network providers are doctors and facilities contracted with your health plan. Out-of-network providers aren't contracted with your insurance carrier and are usually more expensive.
Ensure you use an in-network provider for your health care services. Otherwise, you may find that you begin to accumulate hefty medical bills.
How do you enroll in Medicare Coverage?
You can enroll in Original Medicare (Parts A and B) by visiting the Social Security Administration's website during your Initial Enrollment Period. The Initial Enrollment Period comprises the three months prior, the month of, and the three months following your 65th birthday.
Should you miss your Initial Enrollment Period, fret not! You may also take advantage of the following enrollment periods:
Frequently Asked Questions
Many people have questions when it comes to an understanding of how Medicare copayments work. Below are some of the most common questions among Medicare recipients.
How do copays work with Medicare?
Each part of Medicare will have different requirements for copays. Part A doesn't require copays, Part B doesn't require copays, Part C charges fixed fees for services, and Part D copays vary depending on your specific insurance plan.
Do Medicare patients have a copay?
Medicare patients with Original Medicare won't have to pay a copay. However, you may be responsible for coinsurance costs. Medicare Part C and Part D patients will have copays for covered medications and services.
Do copays count towards Medicare deductibles?
Copays don't count toward your Medicare deductible. However, copays do help contribute towards your out-of-pocket maximum for your plan.
What is the copay for Medicare Part B?
Medicare recipients don't pay a copay for outpatient care. But be mindful that there is a coinsurance of 20% of the Medicare-approved expenses after meeting your annual deductible.
How are copays different from coinsurance?
Copays are fixed rates that you pay for doctors' appointments, specialist visits, and prescription costs. Coinsurance is a percentage of the accumulated prices you pay once you meet your deductible.
What is the difference between a Medicare copay and coinsurance?
Medicare copays and coinsurance are similar but not the same. A Medicare copay is a flat fee that you're responsible for when visiting the doctor or paying for your prescriptions.
How to Get Help Paying for Medicare Copays
Understanding Medicare and its costs can be confusing at times. Thankfully, the team at Medigap is here to answer any questions you may have. Medicare supplemental plans can be instrumental in helping to cover your cost of copays. Call our team or complete an online rate form to determine how a Medigap plan can work for you.