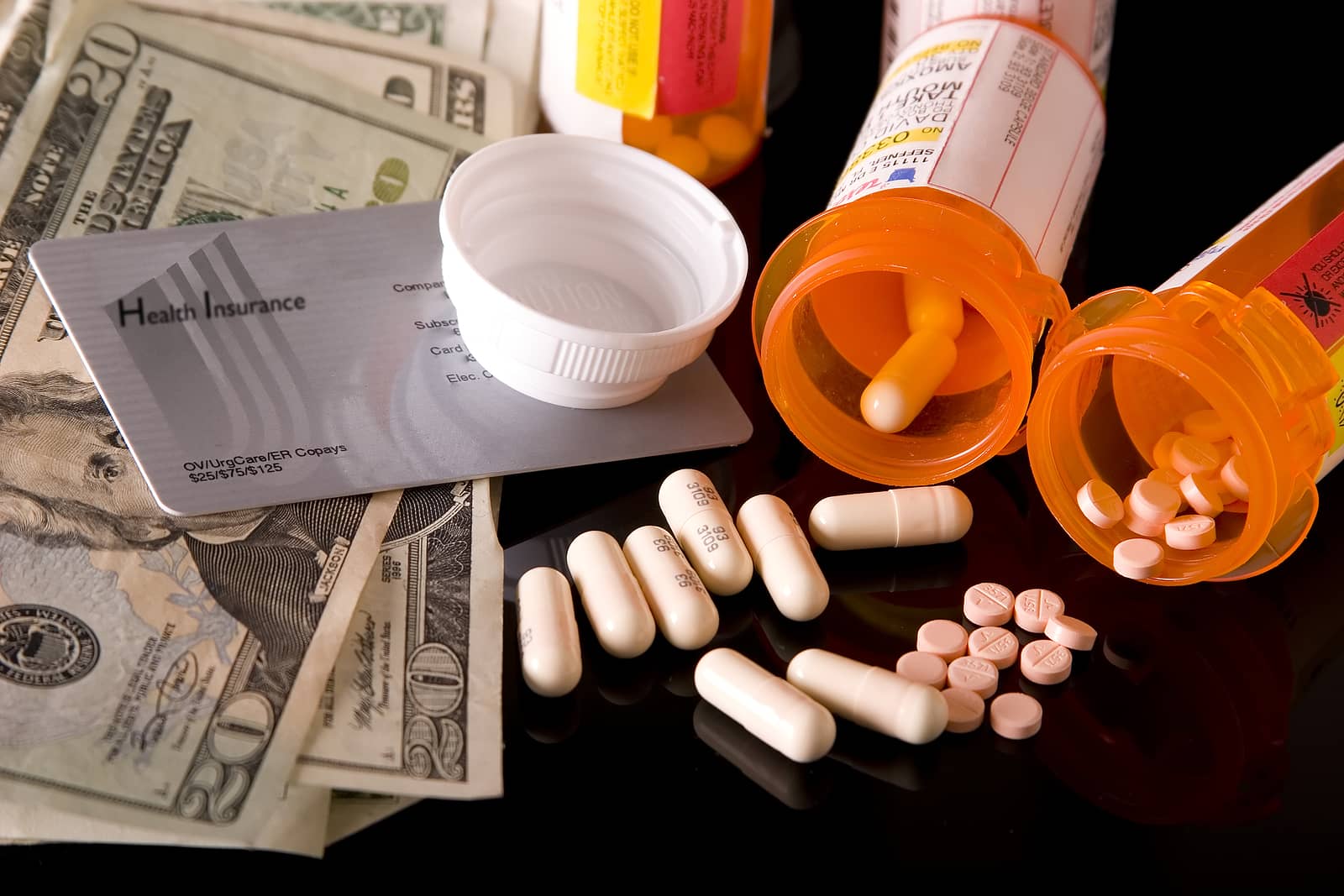 Medicare prescription drug coverage has sections that can devastate Medicare beneficiaries, such as the donut hole. With this concern about the Medicare program, many American seniors are looking into Medicare prescription drug discount cards.
These discount cards aren't health insurance plans but can still provide significant savings on drug prices.
What is a prescription discount card?
Prescription discount cards are offered by companies such as SingleCare and GoodRx. They aren't insurance companies. These companies provide a free discount card that will save you — whether for low-income beneficiaries or not — on the costs of prescription drugs at many pharmacies nationwide. Think of it as a subsidy from the company selling the drug.
Using a prescription discount card with Medicare
You can't combine your Medicare prescription drug coverage with your discount card. This doesn't mean you can't benefit from a discount card through SingleCare or GoodRx or be on Medicare.
If the prescription drug is cheaper with the discount card than with your insurance, you can choose not to use your insurance and only use the discount card to fill the prescription.
Why can't Medicare beneficiaries combine discount card and Medicare Part D coverage benefits
In 1972, Congress passed a series of amendments related to Social Security and The Centers for Medicare & Medicaid Services that made it illegal for drug manufacturers to provide discounts for Medications purchased through Medicare enrollment.
They also included the Anti-Kickback Statute. These amendments and statutes made it illegal to offer rebates, discounts, or coupons on any services or items that are paid for by healthcare programs provided by the federal government.
Commonly, beneficiaries are prescribed low-cost generic drugs when available. Unfortunately, some beneficiaries can't take the generic versions or less expensive options. Pharmaceutical companies generally offer coupons for their most expensive and newest drugs.
The same rules will apply to Medicare beneficiaries receiving prescription drug benefits through the Medicare Advantage plan. As a reminder, Part A and Part B of Medicare coverage don't cover prescription drugs.
Medicare drug coverage doesn't cover every prescription
Medicare prescription drug coverage must cover at least one drug from every therapeutic drug class. In most cases, if your doctor recommends a prescription that isn't on your prescription drug plan's formulary, they can likely find an alternative that will work that is covered.
For some beneficiaries, this isn't an option. Sometimes, brand-name drugs or non-covered drug is the only option. In these cases, you should look into SingleCare or another discount drug company to see if you can get the prescription for a lower cost.
Companies that provide prescription discount cards
You have several companies to choose your prescription drug discount card program from. They all offer similar benefits and options. You can visit the card sponsors' websites and see which ones cover your prescription drugs best, even with a mail-order pharmacy:
FAQs
Can prescription discount cards be used with Medicare?
You can use them when you are on a Medicare health plan. However, you can't combine the discount card with your prescription drug coverage benefits.
How do I get a Livalo coupon?
Using SingleCare or GoodRx can help lower the drug costs of Livalo. You may also qualify for a manufacturer's coupon.
Can beneficiaries on Medicare use SingleCare?
Yes, even if you receive Medicare benefits, you can receive savings coupons from SingleCare and use them.
What is GoodRX?
GoodRx is a prescription discount card. It's a free program that allows individuals to receive medications at a discounted rate.
How do I get cheaper prescriptions with Medicare?
It depends on the prescription and your Part D plan. Since all plans have different copays, it's possible that certain drugs would be cheaper with enrollees' Medicare drug coverage than with the discount card.
The opposite could also be true. Either way, a prescription drug card won't help with your Part D deductible.
How much do SingleCare discount cards cost?
SingleCare offers a no-cost prescription drug card. Simply sign up as a member, and you can download, email, or print your discount card.
Which discount card should I use?
We like SingleCare because they don't sell your information to third parties for marketing purposes. But you should review all the options and choose the one that fits your needs.
How much does it cost to use a prescription discount card with Medicare?
It will depend on the prescription you're attempting to fill and which pharmacy you use.
How do I get a prescription discount card for Medicare beneficiaries?
Simply go online to one of the companies that offer prescription discount cards. You can download a free discount card from their website.
Getting help with discounted prescription drug costs
Prescription drug coverage is a major concern for Medicare beneficiaries. Many seek relief as the costs of drugs and everything else continue increasing. We can help. We can review your prescriptions with you and the Part D coverage options in your area. Then our licensed insurance agent will provide a comparison and help Medicare recipients enroll in their chosen plan.
Help is one call away. If now isn't a good time to talk, fill out our online request form, and we can have one of our experts reach out to you.