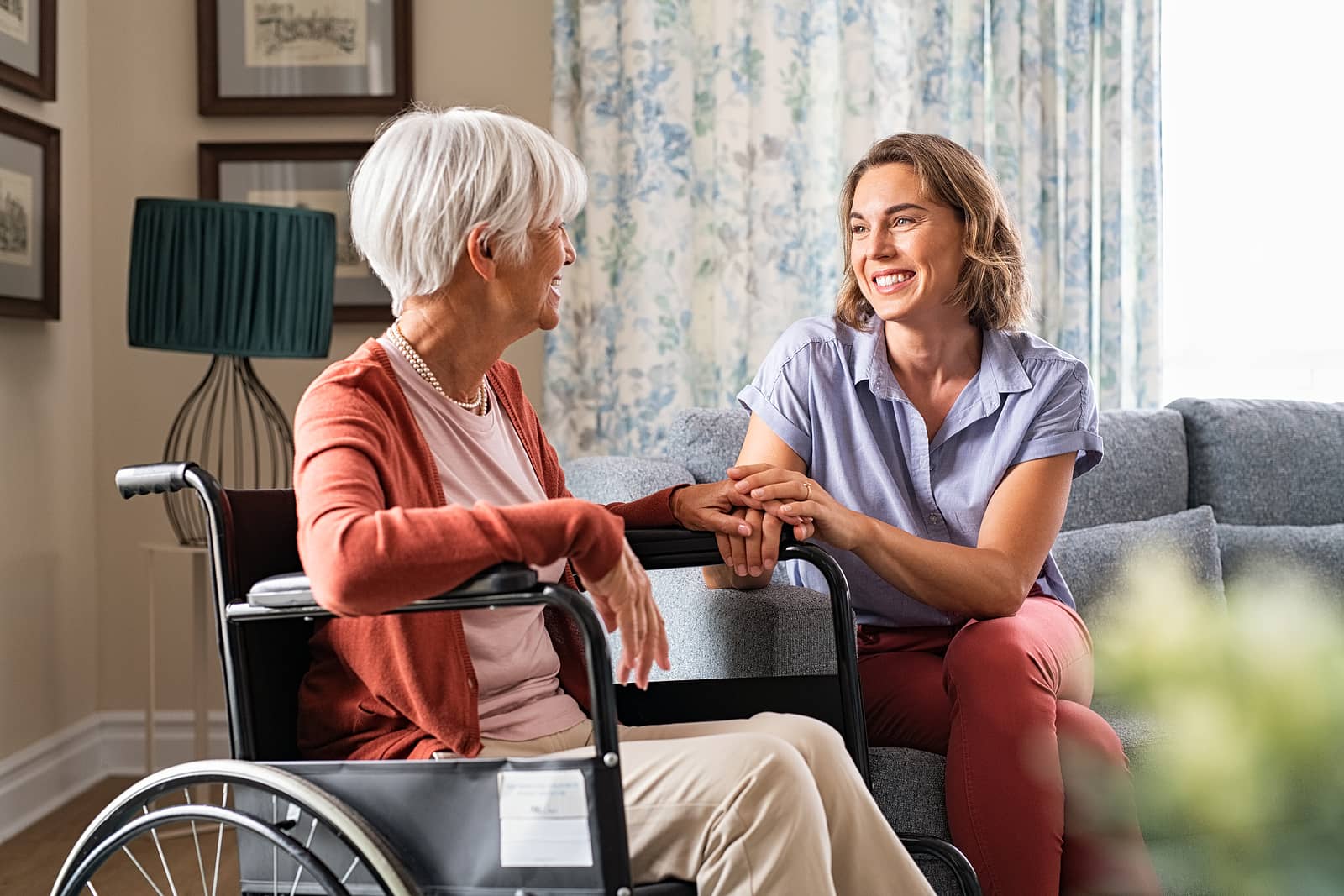 Medicare beneficiaries with limited mobility may qualify for help paying for a wheelchair. Under Medicare, a wheelchair is considered Durable Medical Equipment (DME) and similar rules for coverage apply.
Let's learn more about how to get Medicare to cover your wheelchair, the documents you'll need for coverage, your costs, and how Medicare insurance can help cover more of the cost.
How can I get Medicare to pay for a wheelchair?
You'll need an in-person exam with your primary care physician to qualify for a Medicare-covered wheelchair. When your doctor agrees that you need a wheelchair, they will submit a prescription to Medicare, recommending you get a wheelchair.
In the prescription, your doctor will note why Medicare needs to cover wheelchairs on your behalf and how the wheelchair will be used in your home.
How often can you get a wheelchair through Medicare?
It's never less than five years from the date you got your wheelchair that Medicare will consider replacing your device. The item must be in your possession during what Medicare considers the "item's lifetime."
Some items Medicare will consider worn out sooner or later, depending on the DME device.
Does Medicare cover transport wheelchairs?
Yes, Medicare coverage will pay for transport wheelchairs under DME. You must have a doctor's prescription to be eligible for insurance coverage on your electric wheelchair.
Will Medicare cover motorized wheelchairs?
Those that can't operate a manual wheelchair and don't qualify for a power-operated scooter may be eligible for a motorized wheelchair. You'll want to talk to your doctor about this option, and they can submit a prescription for a motorized wheelchair after your in-person visit.
Do I need prior authorization for Medicare to cover a wheelchair?
In most cases, prior authorization is required for wheelchair coverage before Medicare will provide health care coverage. The wheelchair supplier will submit a prior authorization request to Medicare to determine your eligibility.
While the DME supplier usually submits documents for prior authorization to Medicare, you can always forward the information for this type of equipment to Medicare.
The DME supplier will receive a notification from Medicare detailing your insurance eligibility. You may also contact Medicare directly for information on their decision.
What are the basic coverage criteria for a standard wheelchair to be covered by Medicare?
Your standard written order by your doctor is the first thing you need. A home assessment may be necessary to ensure your home provides adequate access between rooms.
Medical records must document a significant limitation on mobility, with difficulties relating to activities of daily living such as eating, dressing, grooming, bathing, and using the bathroom.
Depending on the wheelchair you need, a documentation checklist for wheelchairs could help.
Does Medicare cover the cost of a wheelchair?
Once Medicare Part B covers your claim from your healthcare provider for your wheelchair, you're still responsible for 20% of the cost after meeting your Part B deductible. Your doctor and your DME supplier must both accept Medicare for you to have coverage. In most cases, Medicare Part A would not cover a wheelchair purchase.
There may be options for renting a wheelchair that will save you money, discuss this with the supplier to determine what will make the most sense for you.
Manual wheelchairs can cost as low as $100,, and the costs are pretty low if you only pay 20% for your copayments. A motorized wheelchair or scooter could cost as much as $30,000. Either way, the Medicare-approved amount will help determine this.
The cost of the wheelchair depends on your supplier, location, and whether or not you have more insurance than just Original Medicare.
Will my Part C Medicare Advantage plan cover a wheelchair?
Part C plans must provide coverage at least as good as Medicare. In most cases, Medicare Advantage plans cover 80% of your DME costs.
The supplier would need to accept your Medicare Advantage plan, or you could be responsible for the whole bill. If the Part C plan denies your request and you believe they are wrong, you can file an appeal to have your request reviewed.
FAQs
How long does it take for Medicare to approve a wheelchair?
Once the application is sent in, you should receive an official decision in 10 days on whether or not Medicare will cover your wheelchair.
What diagnosis qualifies for a wheelchair?
Many medical diagnoses can lead to the need for a wheelchair. They range from arthritis to obesity to more serious problems such as multiple sclerosis, paralysis, and cerebral palsy. Check with your doctor or Medicare directly to see if your specific medical condition is approved.
Does Medicare pay for both wheelchairs and walkers?
The answer is yes. If you can prove that both are medically necessary with a recommendation from a doctor, both could be covered for one person.
How do you fill a wheelchair prescription?
A doctor must first determine your ability to walk and move before issuing a prescription for a wheelchair. Then if the prescription is issued, the doctor will send it to a supplier that's been pre-approved by Medicare.
How long does it take Medicare to approve a power wheelchair?
Once a prescription is submitted to Medicare for pre-approval, they have up to 45 days to accept or reject it. After that, there can be additional time if the wheelchair you want is out of stock or needs to be built to certain specifications. So overall, budget 1 to 2 months before you should expect to see that power wheelchair.
Who can I contact if I need help with a Medicare claim?
Contacting Medicare directly, either through their website at www.medicare.gov or phone number, is the course of action most likely to yield results.
Does Medicaid cover wheelchairs?
Medicaid will cover the cost of wheelchairs for beneficiaries who qualify for that coverage. But how much and if it covers depends on your living situation. This includes considerations for if you live in a nursing home.
How can Medigap help cover the cost of my wheelchair?
Even with Original Medicare's help, you could be responsible for 20% of the cost of your wheelchair. In light of this, it could be extremely beneficial to purchase a Medigap plan to pay that portion of your bill, along with other medical expenses not covered by Medicare health insurance.
Medicare Supplement insurance plans — which can include Part C and D — offer predictability in coverage. This is because when Medicare approves a claim, the Medigap company approves the claim too.
To find a Medigap company in your area, talk to one of our licensed agents for free. Give us a call or fill out the online rate form to compare your plan options now.