You've worked hard all your life, and now you get to retire and beautiful Butte, Montana. But retirement for seniors these days isn't all grandkids and gardening. If you want to make sure the life savings you've worked so hard for all these years stays yours, you're going to have to protect yourself from the gaps in Medicare coverage. If you're unsure how to do that, that's okay. You're not alone. We are here to help you and give you options that are cost-effective and easy to manage.
Facts and Figures
There are 6,168 senior citizens living in Butte right now

There are 8 hospitals in the Butte area where seniors can get emergency and/or in-patient care

20% of Montana seniors have a Medicare Advantage plan

30% of seniors have a Medicare Supplement (Medigap) plan

Which leaves 50% of seniors potentially uninsured or underinsured against costly Medicare coverage gaps!
What do you think is going to cost you the most in healthcare expenses over time? Most people think something like cancer, because getting rid of it involves invasive surgery, chemotherapy, radiation treatment, and expensive prescription drugs. Other seniors may worry about traumatic injuries from falling, or hospice care in their final years. All of these are valid concerns. But the one thing most people don't think about is chronic disease. Just look at how many seniors in the Butte area are suffering from a chronic disease right now. As you get older, the issue will only get worse.
| | |
| --- | --- |
| Disease | Prevalence in Butte |
| Arthritis | 25% |
| High Blood Pressure | 31% |
| Coronary Heart Disease | 6% |
| Diabetes | 11% |
| Kidney Disease | 3% |
Healthcare Costs in Butte, MT
Most seniors aren't healthcare professionals, so they can be forgiven for not knowing how chronic disease works. "Chronic" means that it will be with you for the rest of your life – there's no cure, and there's no way to reverse it. Let's use diabetes as an example. You may start out on a diabetes prevention drug like metformin, which cost pennies on the dollar. Eventually, you may need a more powerful drug that helps manage your blood sugar on a daily basis. Many diabetics end up injecting insulin on a daily basis, or multiple times a day depending on what type of diabetes they have as they get older. Extreme cases of diabetes can find some seniors with amputated limbs, blindness, or renal failure in their final years. Treatment for all of these things gets incredibly expensive over time – and might be 100% your responsibility if you aren't properly insured.
| | | |
| --- | --- | --- |
| Disease | Prevalence in Butte | Annual Cost of Treatment |
| Arthritis | 25% | $291 |
| High Blood Pressure | 31% | $354 |
| Coronary Heart Disease | 6% | $9,860 |
| Diabetes | 11% | $2,163 |
| Kidney Disease | 3% | $8,687 |
Medicare Advantage Savings in Butte, MT
Your first option for protecting yourself from Medicare coverage gaps is Medicare Advantage. It may have the name "Medicare" attached to it, but don't be fooled. It is actually a private health insurance policy. But the reason it's called Medicare Advantage is because the company has permission from the federal government to sell you an insurance policy that at least is identical to or provides more than Medicare Parts A and B. If they offer you anything less, that is illegal. But just because you're opting out of the federal Medicare program doesn't mean you'll lose the money you spent paying into Medicare for years while you were younger. The government will use that money to help you pay your monthly premium, which means some seniors get their Medicare Advantage for $0 per month.
It might sound scary to opt out of Medicare in favor of a private insurance plan, but there are some advantages for certain seniors. The federal government will still help you pay your Medicare Advantage premiums every month since you did pay into the federal Medicare program for most of your working life. This means some seniors can get Medicare Advantage for as little as $0 per month. But if you add coverage options to your policy, it could increase the total price of your monthly premium – and then you might end up having to pay.
One upside to this is that you get all of your insurance needs taken care of under one policy with one company. If a problem arises, you only have to deal with one entity. But just because the monthly premium is lower doesn't mean you won't have to deal with expenses like coinsurance, co-payments, or out-of-pocket expenses that your insurance policy doesn't cover. You'll have to sit down with your Medicare Advantage insurance provider and talk to them about what coverage is right for you – and whether or not you can get it at an affordable price.
Medicare Supplement (Medigap) Savings in Butte, MT
Then there's Medigap. Medigap works very differently from Medicare Advantage. With a Medigap policy, you get to keep your Original Medicare benefits. This means that if you have to go to the hospital, the doctor, or get some sort of outpatient procedure, Medicare will pay their share first. Whatever Medicare doesn't pay for, your Medigap insurance provider will chip in. And if there's still a bill left over at the end of all that, only then will you have to pay out-of-pocket. These policies typically cover less because they're only meant to supplement Medicare, not replace it the way Medicare Advantage does. There are 10 standardized plans which offer the same benefits no matter whether you live in Massachusetts or South Carolina.
Depending on what your medical needs are, certain Medigap plans work better for some seniors rather than others. Plans A, D, K, and L are designed for seniors who are primarily concerned with Medicare coverage gaps in Part A of their federal benefits. This means that those four Medigap policies won't cover any of the gaps in Part B coverage; but the fact that those plans offer fewer benefits means they also offer a cheaper monthly premium. So if you are certain that you have your Part B costs under control, you can purchase less coverage and save money with one of those four plans.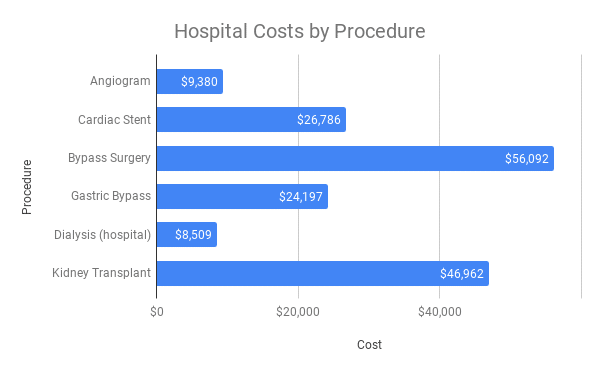 The other Medigap plans provide a combination of medical benefits which cover varying degrees of Medicare Part A as well as Medicare Part B coverage gaps. These plans are B, C, F, G, M, and N. Typical Part B coverage gaps include things like coinsurance, co-pays, and excess costs. Plan F is the most comprehensive, but it is being phased out at the end of 2020. If you want to get grandfathered into these benefits before they are gone, you need to hurry up and enroll in Plan F now before it's too late. Otherwise, you can look at a plan with a similar level of comprehensiveness like Plan C or Plan G.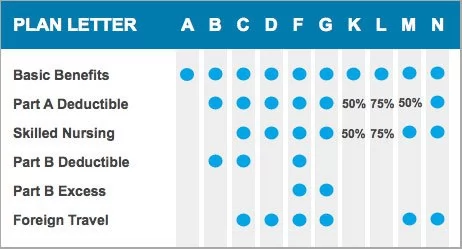 It would be nice if you could add supplemental coverage to a Medigap plan – especially with regard to vision, dental, or prescription drugs – the way you can with Medicare Advantage. Unfortunately, that isn't possible. But you can get highly affordable vision and dental insurance from local providers near you for a discounted rate. You can also enroll in Medicare Part D prescription drug coverage which makes prescriptions much more affordable for the vast majority of seniors.
Medical costs in Butte, Montana tend to run a little higher than in other parts of the country. So if you don't protect yourself with the right Medicare supplement insurance now, it can be especially expensive and painful for you later on down the line. If you want to protect your life savings or avoid having to reach out to friends and family for help paying your medical bills as you age, a Medicare Advantage or Medigap supplement policy is the smart way to go. Our experts are standing by to take your call if you need help making such an important decision.
| | | | |
| --- | --- | --- | --- |
| Medigap Plan | Minimum Monthly Premium | Maximum Monthly Premium | Average Estimated Monthly Premium (Part B Premium Included) |
| Plan A | $90 | $224 | $293 |
| Plan B | $142 | $266 | $340 |
| Plan C | $164 | $346 | $391 |
| Plan D | $173 | $288 | $366 |
| Plan F | $166 | $302 | $370 |
| Plan F (high deductible) | $45 | $92 | $204 |
| Plan G | $172 | $295 | $369 |
| Plan K | $69 | $134 | $237 |
| Plan L | $120 | $189 | $290 |
| Plan M | $142 | $239 | $326 |