Do you know about all of the gaps in coverage which most Medicare recipients might have to pay for out-of-pocket? Well, it turns out that many of these expenses can be exceptionally pricey for Pocatello seniors. Below, we'll tell you everything you need to know about the Medicare Supplement Insurance options that are available in your area. We strongly suggest you pick an option, and quickly – before you end up with thousands of dollars in surprise medical bills!
Facts and Figures
There are 7,089 senior citizens living in Pocatello right now

There are 10 hospitals in the Pocatello area where seniors can get emergency and/or in-patient care

31% of Idaho seniors have a Medicare Advantage plan

24% of seniors have a Medicare Supplement (Medigap) plan

Which leaves 45% of seniors potentially uninsured or underinsured against costly Medicare coverage gaps!
The older you get, the more complicated it will be to manage your health care needs. This is true for everyone, especially if you have one or more of the chronic diseases listed below. In the early years of something like high blood pressure or diabetes, it may not cost very much to get treated. But as time goes on and your body starts to wear down, you may need more drugs, more expensive treatment, or even major surgery in order to extend the quality of your life.
| | |
| --- | --- |
| Disease | Prevalence in Pocatello |
| Arthritis | 24% |
| High Blood Pressure | 29% |
| Coronary Heart Disease | 7% |
| Diabetes | 11% |
| Kidney Disease | 4% |
Healthcare Costs in Pocatello, ID
Some of your most expensive healthcare costs as a senior citizen will come to you in the form of hospital bills. When your health starts to decline to the point where you need frequent hospital care, that's where many of the gaps in Original Medicare will start to pop up the most. And these costs are always rising, usually on an annual basis right along with inflation. If you don't prepare for them properly, then you could be in a financial world of hurt later.
| | | |
| --- | --- | --- |
| Disease | Prevalence in Pocatello | Annual Cost of Treatment |
| Arthritis | 24% | $280 |
| High Blood Pressure | 29% | $288 |
| Coronary Heart Disease | 7% | $9,597 |
| Diabetes | 11% | $2,158 |
| Kidney Disease | 4% | $8,509 |
Medicare Advantage Savings in Pocatello, ID
Contrary to popular belief, Medicare Advantage is actually a private health insurance plan. The reason it gets associated with government Medicare is because the federal government pays some or all of the monthly premium per senior per plan, and because by law the government decrees that Medicare Advantage plans must offer the same benefits available from Medicare Part A and Medicare Part B. But a private health insurance company manages the plan, determines the medical network of doctors and facilities you are allowed to use, and may offer you additional coverage benefits at an appropriately higher cost.
There are certain advantages with a Medicare Advantage policy that you might not get from any other Medicare supplement. Many insurance policies which supplement Original Medicare are limited in scope; if you want to go beyond their scope, you have to purchase extra coverage from separate entities. This means your medical benefits will be managed by different companies, and it can get complicated to keep track of. Other supplement policies also require you to pay your own premium; the government won't pay it for you. But you could end up saving money with a Medicare Advantage plan under certain circumstances, so that may balance things out.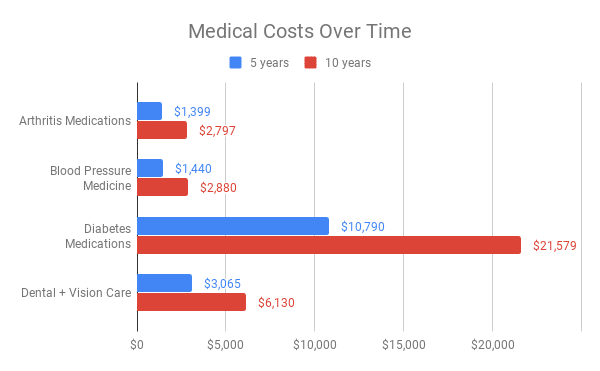 If vision and/or dental care is important to you, then purchasing a Medicare Advantage plan will have additional benefits. The vast majority of Medicare Advantage companies out there will let you add both dental and vision to your policy. You'll get the added convenience of managing these benefits along with your other Medicare benefits with the same company. That being said, keep in mind that your insurance provider will determine your medical network. You should call ahead and ask questions to any prospective Medicare Advantage companies if you like the dentist and/or optometrist you're seeing now and don't want to lose them when you switch plans.
Medicare Supplement (Medigap) Savings in Pocatello, ID
But Medicare Advantage isn't for everybody. The downside of these policies is that they are often very large, very complex, and it can take a lot of time, energy, and planning to get your specific policy just right. Medigap Insurance in Idaho, on the other hand, offers simplicity. If you like your Original Medicare benefits and coverage but simply want protection against the coverage gaps, Medigap does exactly that. Nothing more, nothing less.
Medigap policies only focus on the Original Medicare coverage gaps. For example, they don't focus on vision or dental. But they do focus on the out-of-pocket costs you might pay if you stay enrolled in the federal Medicare program but do not supplement Medicare Parts A or B. These plans are standardized across all 50 states and there are 10 of them, which each have their own alphabetical letter designation. The less coverage you purchase, the more affordable your monthly premium will be. But even the more comprehensive plans are still relatively inexpensive. If you qualify for a plan, you qualify for life as long as you pay your monthly premiums on time and in full, and as long as the company remains financially solid.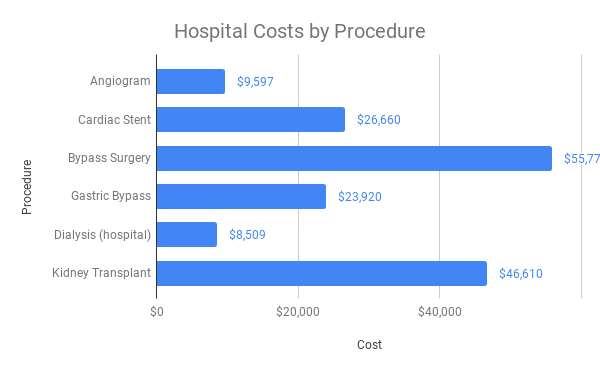 Odds are good that you will need some financial help with your Medicare Part B coverage gaps, though. Even if you don't have chronic conditions to manage now, there's a high likelihood you will have them in the future. In that case, you might want to take a closer look at Medigap plans B, C, D, F, G, M, or N in order to protect you from these financial expenses. Excess charges, outpatient medical expenses, and medical supplies are particularly pricey when you don't have your Medicare Part B coverage gaps taken care of. Medigap Plan F is the most comprehensive because of how much financial assistance you get with your Medicare Part B deductible; unfortunately, this plan will be phased out by the end of 2020 and no longer available as of 2021. So if you are particularly concerned with this expense, we suggest you get on the ball quickly.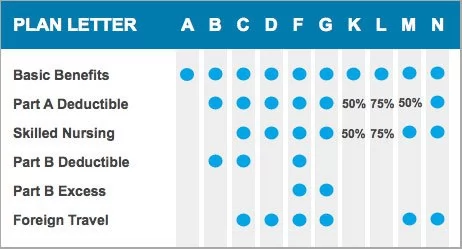 Unlike some Medicare Advantage plans, you won't be able to add coverage for prescription drugs, vision, or dental to a Medigap policy. But there are other ways to get the coverage you need for these supplemental services. Since purchasing a Medigap policy requires you to still be enrolled in Original Medicare first, you will also have the option to enroll in a Medicare Part D prescription drug program. Many seniors are satisfied with this option because they feel it helps make their life-saving prescriptions more affordable. You may also want to look into purchasing private dental and/or vision insurance from a local provider. It's not unheard of for some companies to offer discounts specifically to senior citizens.
Spending your retirement years in Pocatello may be ideal for some – but could be very expensive for others. But just because it's more expensive to live in such a wonderful city doesn't mean your healthcare has to break your budget. We have agents standing by who are knowledgeable, friendly, and eager to help you find the Medicare Supplement Insurance plan which best suits your needs. The sooner you contact us, the sooner you can rest assured that you will be protected from the rising costs of healthcare.
| | | | |
| --- | --- | --- | --- |
| Medigap Plan | Minimum Monthly Premium | Maximum Monthly Premium | Average Estimated Monthly Premium (Part B Premium Included) |
| Plan A | $89 | $260 | $310 |
| Plan B | $119 | $244 | $317 |
| Plan C | $141 | $296 | $354 |
| Plan D | $130 | $242 | $322 |
| Plan F | $142 | $307 | $360 |
| Plan F (high deductible) | $31 | $105 | $204 |
| Plan G | $119 | $246 | $318 |
| Plan K | $54 | $140 | $233 |
| Plan L | $97 | $164 | $266 |
| Plan M | $119 | $218 | $304 |
| Plan N | $97 | $205 | $287 |