Are you stuck with too much free time, and can't think of a better way to spend it? After working for many years, the last thing you want to do when you're retired is to remain idle. You have plenty of free time and money to spare, so why not treat yourself to the wonders of the world! Whenever you plan on traveling anywhere, it is important to plan ahead and book your flights well in advance. For travel destinations that receive a copious amount of visitors year-round, you'll need to work around peak travel seasons driven by the holidays or weather conditions. Nonetheless, the following locations listed below are some of the best places for seniors to vacation.
Miami, Florida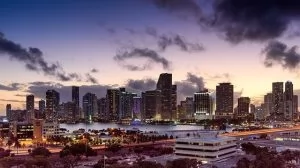 As a richly diverse metropolitan city, Miami is a travel destination that has a lot to offer. For any newcomer from the north seeking warmth, they'll find themselves pleased with the consistently warm temperatures all-year-round.
There's no better time to visit Miami than during the winter months where you'll be able to see the multiple attractions this city has to offer. Beyond the pristine beaches, travelers will find themselves drawn towards the artistic murals from Wynwood, the numerous food options offered by its residents, and the many beautiful natural ecosystems surrounding the Miami area.
Locations/Activities:
Cost: $32 per person
Enjoy an opportunity to explore the wildlife parks next to Miami and become immersed in a thrilling airboat ride around the Safari Park.
Cost: $39 per person
View blocks upon blocks of Miami's renowned street art during this hour-long tour.
South Beach
Cost: Free
Situated near Miami's extravagant bars and nightclubs, South Beach is the iconic heart of the city with clear waters and warm, sunny weather.
Cost: $28 per person
Partake in a 90-minute sightseeing cruise around Biscayne Bay to enjoy the sight of Downtown Miami, Fisher Island, and Millionaire's Row.
Cost: $32 per person
Glimpse the historical architecture that dominated the formative years of Miami as you learn about history, culture, and city life on a bike tour.
Key West, Florida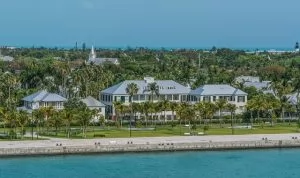 Much like most of south Florida, Key West's "endless" summer is one of the best reasons to come visit. Key West offers an abundance of opportunities to occupy yourself during your trip. This cluster of islands is located in the southernmost point of Florida and reachable through a coastal road trip. You'll get to enjoy a scenic view of pristine waters and gorgeous sunsets.
If you're a foodie, you'll be glad to hear of the exquisite seafood delicacies that define Key West. And if you're a history buff, Key West is a treasure trove of historical figures such as Ernest Hemingway and Harry Truman, who once inhabited these islands.
Locations/Activities:
Cost: $41 per member
Embark on an unforgettable sunset sail of Key West's most memorable areas (like Fort Zachary Taylor) while sipping on champagne.
Cost: $86 per person
Embrace the remarkable delicacies that define life in Key West with their authentic Cuban Pork and Key Lime Pie. In addition, you will be able to take a historic tour throughout Key West.
Cost: $115 per person
Experience a full-day of snorkeling and kayaking in Key West's mangroves. Food and drinks are included during breakfast and brunch.
Cost: $72 per person
Reserve a few hours of your day to fish alone or as a group off the coast.
Cost: $16 per adult
For any history fans out there, you'll have the opportunity to learn more and observe the bountiful amount of rare artifacts collected in the region across the centuries.
Adirondack Mountains, New York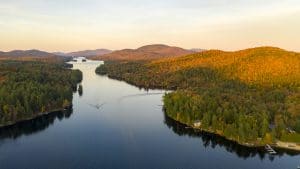 In stark contrast to other locations on this list, the Adirondack Mountains in New York stand out for their moderate and colder temperatures. The fall weather develops a vibrant, golden landscape across the mountainside which is only matched by the awe-inspiring snow-capped mountain tops in the winter.
During the fall season, travelers are able to partake in joyous and insightful festivals that pay tribute to the cultural and historical values of the region. From Civil War reenactments to Oktoberfest celebrations, there's plenty of festivities to choose from. With hiking trails, scenic drives, and apple picking to treat yourself to, the Adirondack is a truly wonderful place to visit.
Locations/Activities:
Elfs Farm Winery and Cidermill
Cost: Prices may vary
As a traditional, old-fashioned apple cider farm, Elfs Farm provides an exquisite assortment of wine and cider tasting sessions catered towards visitors.
Cost: Prices may vary
Go visit Colwell's Farm Market, which exhibits a diversity of fruits, vegetables, Christmas trees, maple syrup products, and a copious amount of novelty trinkets.
Cost: $8.50 for seniors
Witness a stunning re-enactment of Civil War history while enjoying food and drinks from farmers' market vendors.
Six-Mile Creek Trail
Cost: Free
Traverse throughout the Five Ponds Wilderness in a moderate hike surrounded by vibrant orange and red maple trees.
Cost: $160-290
Find yourself in an unparalleled, classic cabin during the winter with a host of activities such as hiking, swimming (indoor pool), and even ice fishing.
Tuscany, Italy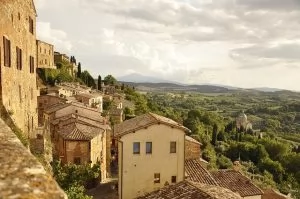 Moving across the globe, let's shift our attention to Tuscany, Italy: a region with a wealth of historical value. Tuscany is characterized by its lush countryside, abundant museums, and close proximity to famous landmarks.
Moreover, Tuscany is also home to vast wineries that produce and export world-famous wines. Traveling to such wineries often means traversing through the scenic Italian landscape and visiting small cities defined by their artistic and cultural significance. Wherever you go, there are endless possibilities to have fun in Tuscany.
Locations/ Activities:
Cost: $13 per adult (prices may vary)
See in vivid detail the winemaking process of the famous Brunello di Montalcino winery and indulge in the vineyard's many wines.
Cost: $85.18 per adult
Participate in a half-day tour around the Tuscan capital where you'll have the opportunity to visit and snap pictures of the Leaning Tower of Pisa.
City of Florence
Cost: Free
Journey across the architecturally remarkable Florecian neighborhoods as you wade through delicious shops, restaurants, and museums such as the Galleria dell' Acadedmia.
Cost: $47.89 per person
A simple yet fully immersive tour inside the Uffizi Gallery will have you learning about the most significant pieces of the Renaissance Period.
Cost: $36.40 per person
Bear witness to the impeccable art collections owned by the former Grand Duke with pieces from his collection that originate from famous artists such as Raphael and Rubens.
San Juan, Puerto Rico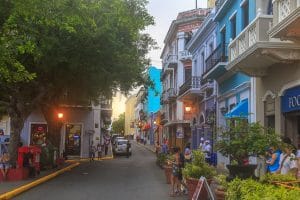 San Juan, Puerto Rico is truly a tremendous location for any traveler regardless of age. At the heart of this Caribbean nation lies over 500 years of European, Indigenous, African, and American influence. Puerto Rico welcomes any and all visitors to its shores with year-round tropical weather, mouthwatering dishes, and friendly locals.
With so much to do on the island, the focus will be on San Juan and the activities that originate from this municipality. Fortunately for many seniors, there's a wide array of options available at the heart of San Juan like the Castillo San Cristobal, Old San Juan, and Condado – among other options detailed below.
Locations/ Activities:
Cost: $7 per person
Right next to the San Juan Bay, Castillo San Felipe del Morro offers a stunning view of the ocean, which is only heightened by the historically fascinating architecture of the fortress itself.
Cost: $75 per person
Spend time in one of Puerto Rico's oldest cities as you move around the streets and landmarks of Old San Juan.
Cost: $49 per person
Glide through the calm waters of Condado's lagoon bay as you search for marine wildlife near you.
Condado Beach
Cost: Free
Kick it back and relax on a sunny beach next to Old San Juan as you gaze at the fine water moving on the smooth, golden sand.
Cost: Historical Tour: $15 per person | Rum Tasting: $50 per person | Mixology Tour: $60 per person
The Casa Bacardi tour experience can range from a simple historical tour of the facilities to rum tasting of the company's best drinks, to even learning to make said drinks.
Now that you've got plenty of destinations to consider – both domestically, as well as internationally – it's time to dust off your luggage and get traveling!