Have you ever wondered what happened to many of the pop-culture icons that dominated the golden age of Hollywood? In the world of cinema, you'll have a plethora of actors that come and go over the years, but you'll always have that one actor or actress that seems to dominate any role they're given. Whether it be their skills, impressions, or general likeability, there's something about them that makes them unforgettable. So where are they now? Follow us as we dive into where your favorite movie stars from the 40-70s are today!
1940's:
Charlie Chaplin: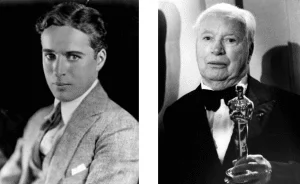 Charlie Chaplin is known as one of the prominent figures of his era. Having been an official actor since the age of eight, Chaplin's legacy was cemented by his starring role in the controversial film, The Great Dictator, which heavily criticized the German leader, Adolf Hilter. After a controversial yet successful life for his work and deeds, Chaplin passed away at the age of 88 on December 25, 1977, from natural causes.
Laurence Olivier: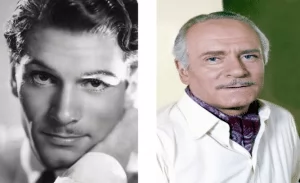 As an unforgettable Shakesperian actor, Laurence Olivier rose to prominence on the London theatrical stage. Olivier's charms and soothing voice served him well in his many roles interpreting proud, royal figures. His recognition in academy award-winning roles such as Hamlet and Henry V earned him praise throughout his career. Laurence Olivier died in his home from renal failure on July 11, 1989.
Joan Fontaine: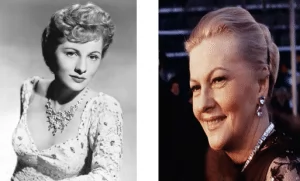 Born as Joan de Beauvoir de Havilland on October 22, 1917, Joan would go on to follow in her older sister Olivia's footsteps by pursuing an acting career. After many years of work, she won her first Academy Award nomination by starring in the hit movie Rebecca. Although she didn't win, she would continue to distinguish herself in Hollywood in the coming years. By the end of her life at 96 years old, she had left a legacy that far surpassed that of her sister.
Cary Grant: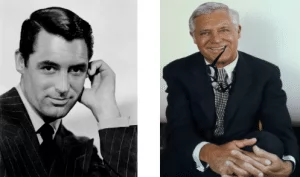 Corey Grant made his debut traveling in the Pender troupe throughout London in the early 1920s, but it wouldn't be until his performance in She Did Him Wrong that his name would begin to float around Hollywood circles. Known for his presence in romantic comedies, Grant would go on to be named the 7th most famous star in Empire Magazine's "The Top 100 Movie Stars of All Time" list. Corey Grant eventually died from a brain hemorrhage in his house in Iowa on November 29, 1986.
Paulette Goddard: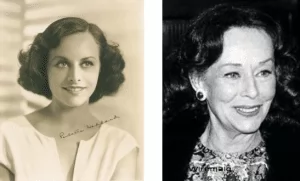 Paulette Goddard began her inception into Hollywood at the age of 13 as a child model. Although she had small roles in the beginning, she soon quickly got around the film industry by partnering with prominent actor Charlie Chaplin, which landed her a groundbreaking role in his film The Great Dictator. After numerous relationships and no children, Paulette Goddard donated $20 million to New York University upon her death on April 23, 1990.
Henry Fonda: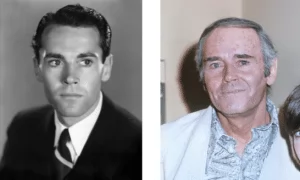 Henry Fonda was known as a ladies man in Hollywood and for the heroic roles, he played in westerns and war films. Throughout his entire life working in the film industry, Fonda garnered enough praise to be known as one of the most influential actors of all time. Before his death on August 12, 1982, he became the oldest Oscar-nominated winner at the age of 77.
Vivien Leigh: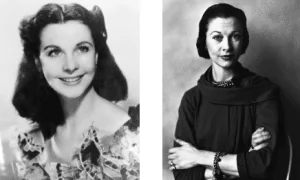 Born in Darjeeling, India on November 5, 1913, Vivian Mary Hartley's birthplace was certainly different than most. Leigh's acting career would almost immediately reach its pinnacle when she starred as Scarlett O'Hara in the groundbreaking film Gone With The Wind. She became the first British actress to win an Academy Award as Best Actress for her role in the film. Leigh gained further notoriety after her performance in A Street Car Named Desire. Unfortunately, Vivien Leigh's life came to an end after a bout of severe tuberculosis on July 7, 1967.
Orson Welles: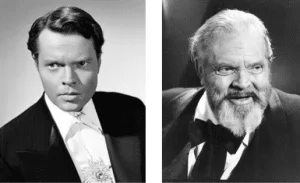 With an unmistakable booming voice and charm, Orson Welles was a proficient actor, writer, and director with decades of experience. As a director, he was known for his use of low camera angles, tracking shots, deep focus, and elaborate crane shots. The main feature of his films involved the rise and fall of the main characters in movies like Citizen Kane, Confidential Report, Touch of Evil, and more. After decades of work, Welles passed away in his home in Los Angeles on October 10, 1985.
Vincent Price: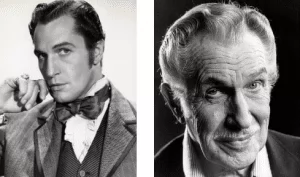 Most famously known as the "Master of Horror", Vincent Price was widely regarded as the pioneer of the horror genre with his trademark black humor in all of his films. Price would go on to collaborate with many of the leading figures of his time period such as Orson Welles, Christopher Lee, and Peter Cushing, among others. There was nothing he couldn't do without a stellar performance. The "Gable of Gothic" died in October 1993 at the age of 82 leaving behind an unprecedented legacy.
Kirk Douglas: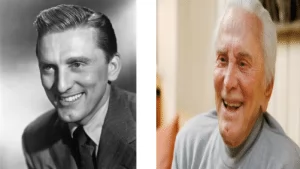 The dimpled chin actor, Kirk Douglas, known for his flamboyant performances on the big screen, would go on to become a household name in just a few years. Beginning on Broadway, Douglas starred in his first film, The Strange Love of Martha Ivers, shortly after his service in World War 2. Following the film's success, he would go on to perform in films such as Spartacus, Champion, Paths of Glory, In Harm's Way, and many more. Kirk Douglas recently passed away at the age of 103 on February 5, 2020.
1950's:
Marlon Brando: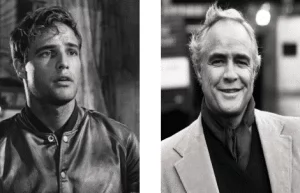 Kicking off the 1950s era with Marlon Brando, the legacy this man left behind is unforgettable. Starting off his career in the early 50s for his roles in On the Waterfront and The Wild One, Brando would gain the attention of director Francis Ford Coppola to star in the Italian mobster film The Godfather. This film would come to be known as one of the most critically acclaimed films ever made with Brando starring as the signature mobster, Don Vito Corleone. After a successful career, Marlon Brando died from respiratory failure on July 1, 2004.
Marilyn Monroe: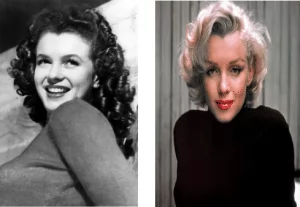 As a classic actress and a renowned sex symbol of her era, Marilyn Monroe overcame the difficulties of her childhood to become the poster child for the era's changing attitudes towards sexuality. She would garner fame and wealth throughout her short acting career in films like All About Eve, Some Like It Hot, and The Misfits. Unfortunately, Marilyn Monroe died from a drug overdose in 1962 at the young age of 36, leaving behind a lasting legacy that persists to this day.
Audrey Hepburn: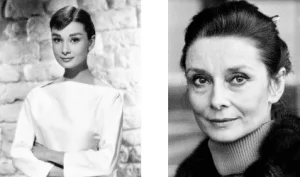 Known for her calm demeanor, Audrey Hepburn was regarded as a film star that would play classy, high-society women. Oddly enough, before making it on to the big screen, Hepburn was training to become a dental assistant. Fortunately, after her Oscar win for best actress in Roman Holiday, she continued to earn Academy Award nominations for Sabrina and Breakfast At Tiffany's, which became the highlight of her career. By the end of her life, she had performed in over 30 films characterized by her elegant style. Audrey Hepburn died on January 20, 1963.
John Wayne: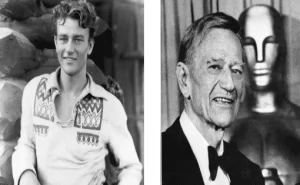 John Wayne was one of the most renowned spaghetti western film actors to grace the silver screen. Defined by his slow talk, grit, and traditionally conservative-valued movies, Wayne was respected for his portrayal of the Wild West in movies such as True Grit, Rio Bravo, and The Searchers, among others. John Wayne died on June 11, 1979, following a career with a record-breaking 142 leading roles.
Elizabeth Taylor: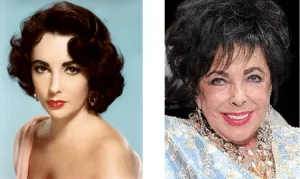 Elizabeth Rosemund Taylor started off as a child actress during the 1940s, where she rode her wave of success to become a movie star by the 1950s. She became the last major actor to have come out of the old Hollywood studio system. Known for her stunning beauty, she earned the leading role in the spectacular Hollywood blockbuster, Cleopatra. Taylor's dark, violet eyes and suntanned skin earned her attention, as did her multiple marriages. Elizabeth Taylor died at her residence in Los Angeles on March 23, 2011 at the age of 79.
James Dean: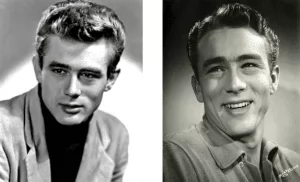 A bright, promising young actor from Marion, Indiana, James Dean pushed forward to earn his spot in the film world by working his way through smaller limited roles. Eventually, Dean got the chance to immortalize his image by starring in Rebel Without a Cause, the most influential film of his career. He played the brooding, red-jacketed teenager known as Jim Stark. James Dean's career would be short-lived, however, after dying in a car accident at the age of 23 on September 30, 1955. Although having had a limited film career, James Dean will forever be remembered for the role of Jim Stark.
James Stewart: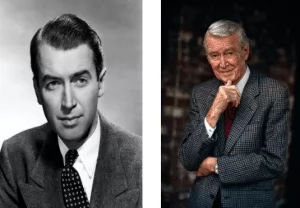 A soft-spoken, extremely polite, and shy man, James Stewart had a very recognizable drawl in his voice. Stewart was well-known for the cynical and ruthless characters he portrayed in western films. He was especially famous for his role in successful films like The Man Who Shot Liberty Valance and The Spirit of St. Louis. Sadly, James Stewart died of a pulmonary embolism as a result of thrombosis on his leg on July 2, 1997.
Clark Gable: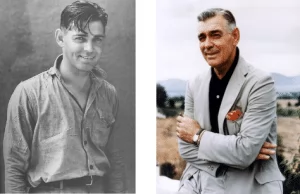 Clark Gable was one of the main stars of the 1950s, known for his involvement in films such as The Tall Men and Band of Angels. In early November 1960, Gable died from a heart attack immediately after the completion of the film The Misfits.
Humphrey Bogart: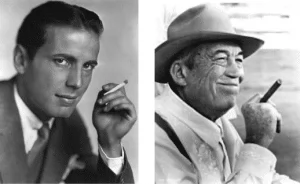 You might know him best from his starring role in the classic film Casablanca. Humphrey Bogart was the young, handsome man that others envied. Besides Casablanca, Bogart appeared in films like The African Queen and The Harder They Fall. His last film, the Caine Mutiny, was made shortly before his death on January 14, 1957.
Shirley MacLaine: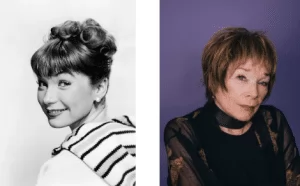 Beginning in 1955 in her starring film, The Trouble with Harry, Shirley MacLaine has rightfully earned her spot as one of the best actresses of her period with an amazing 6 Oscar nominations. Today, Shirley is involved in her own radio show which is prominently featured on her own website. Shirley recently released a book entitled Sage-ing While Ag-ing, and appeared in her most recent film Valentine's Day.
1960's:
Toshiro Mifune
: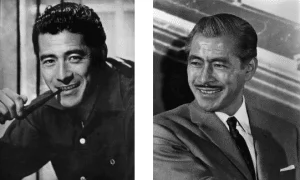 Toshiro Mifune is known for having received more acclaim than any other Japanese actor during the 20th Century due to his signature role in several films. With films such as Rashomon, Yojimbo, and Red Beard, Mifune's legacy had been cemented as a pioneer actor of his generation. Toshiro Mifune was afflicted by Alzheimer's Disease during the last decade of his life. It eventually led to his untimely death on December 24, 1997.
Alan Bates: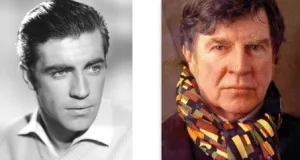 As Patron of The Actors Centre and brilliant child star, Alan Bates was an individual with a passion for acting unlike any other. Through films like Whistle Down The Wind and A Kind of Loving, Bates would hone his skills until being given an Oscar nomination for his role in the film The Fixer. Sadly, Alan Bates suffered from pancreatic cancer in his last few years and passed away on December 27, 2003, at the age of 69.
George Kennedy: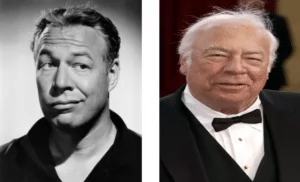 George Kennedy, a dedicated serviceman who served valiantly during World War 2, was recognized for his portrayal of blue-collar workers in many different films. The 1960s period would prove to be a very busy one for Kennedy, as he kept landing role after role in films like Hurry Sundown, The Dirty Dozen, and Cool Hand Luke. He would also play a key role in The disaster film boom of the 1970s when he landed a role in Airport. Long after being in the Naked Gun franchise, Kennedy would play his last role in the film The Gambler in 2014, before passing away on February 28, 2016, from natural causes.
Brock Peters: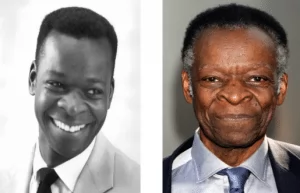 Born from African and West-Indian ancestry, Brock Peters' early career on the silver screen would come after performing numerous odd jobs around NYC. His big debut would come to pass when he landed prominent roles in To Kill a Mockingbird and The L-Shaped Room. He would also appear in a couple of Star Trek films in the late 80s. Brock Peters died on August 23, 2005, from pancreatic cancer.
Robert Duvall: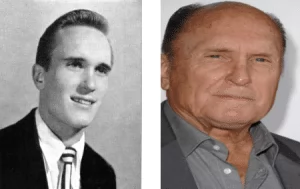 Robert Duvall, well-recognized for his famous role in The Godfather as the respected mob-lawyer Tom Hagen, had many other roles that gradually contributed to his growth as a respected actor. Even before his role in The Godfather, Duvall had worked in prominent movies such as To Kill a Mockingbird, Countdown, and The Rain People. After a string of hits in the 80s, Duvall would go on to be nominated for an Academy Award for his latest supporting role in The Judge (2014).
Julie Andrews: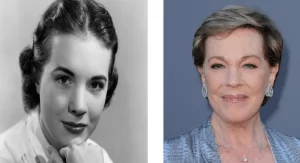 The unmistakable actress behind the role of Mary Poppins, Julie Andrews career is unrivaled in the cultural impact she's left over the years. As if her role in Mary Poppins wasn't enough, she'd go on to shatter expectations when she starred in the film The Sound of Music, which became one of the highest-grossing of all time. Nowadays, she's enjoyed a string of roles in Shrek 2, Shrek the Third, Enchanted, Shrek Forever After, and Despicable Me.
Julie Christie: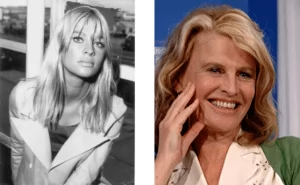 Although not a fan of the theatrical, Julie Christie would push forward to develop her own talent within the film industry one way or another. The highest point of her career that would cement her legacy for generations occurred during the late 1960s. Films like Fahrenheit 451, Far from the Madding Crowd, and Petulia guided her to success. Eventually, Julie Christie became more selective of her roles, but she remains somewhat active in the film industry to this day.
Jean Simmons: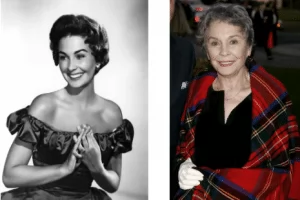 Appearing in films like Spartacus, Elmer Gantry, Life at the Top, and A Rough Night in Jericho, Jean Simmons brought attention to herself due to the quality of her work in the film industry. She receded from the spotlight in her later years, playing one final role in Howl's Moving Castle before passing away on January 22, 2010.
Sidney Poitier: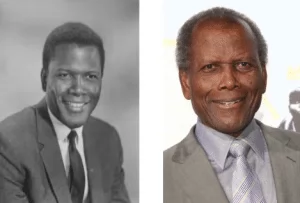 After a turbulent period during his early life, Sidney Poitier managed to secure a leading role in the film The Defiant Ones. What Poitier accomplished during this time was unheard of for any African American. Within just a few years, Poitier poised himself to be the first African American to win an Oscar for Lilies of the Field. He continued to lead an active life into the 80s and 90s before retiring from acting completely.
Marcello Mastroianni: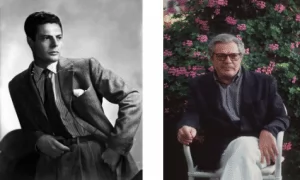 Characterized for his looks and "Latin lover" roles, Marcello Mastroianni's entire career would be defined by the deeply conflicted characters he portrayed on the big screen. A lot of his films were done in cooperation with Federico Fellini. Together, they would dominate the foreign film genre with masterpieces like Divorce Italian Style, A Special Day, and Dark Eyes. Nevertheless, Mastroianni would suffer from pancreatic cancer before his death on December 19, 1996.
1970's:
Robert De Niro: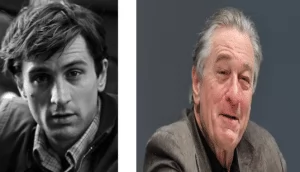 When talking about the 70s, who could ever forget the legendary Robert De Niro? He is most recognized for his starring role in The Godfather: Part II that had him performing as a young Vito Corleone. Subsequently, De Niro's later gigs would encompass films like Taxi Driver, Goodfellas, and A Bronx Tale, among others. As of late, Robert De Niro continues to act with his most recent performance in The Irishman receiving critical acclaim.
Harrison Ford: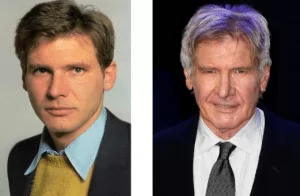 Widely known to audiences across the globe for his signature character Indiana Jones, Harrison Ford initially rose to the spotlight through his debut in Star Wars: A New Hope. Since that moment, Ford has been the face of two of the most recognized franchises in movie history. His career has spanned decades, and even now he continues to remain active in the industry. Currently, Harrison Ford is slated to star in Indiana Jones 5.
Maggie Smith: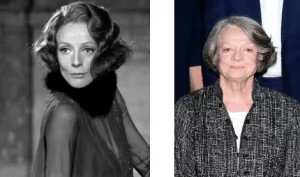 Absolutely nobody can deny the prominence Maggie Smith has had on both the theatrical and movie industries. She is regarded as Britain's most recognized artist and has been in over 60 films to date. Throughout the decades she's established herself as a respectable actor with an amazing talent for her craft, especially in the Harry Potter series (2001-2011). As of late, Maggie Smith has returned to the London stage where she continues to act to this day.
Michael Douglas: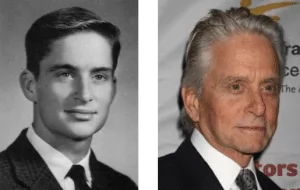 A phenomenal actor and producer, Michael Douglas has earned numerous rewards for his role in The Streets of San Francisco, One Flew Over the Cuckoo's Nest, Wall Street, etc. Douglas's career has entertained audiences for many years. Today he stars in The Kominsky Method and lends his voice for the Netflix series Green Eggs and Ham.
Anthony Hopkins: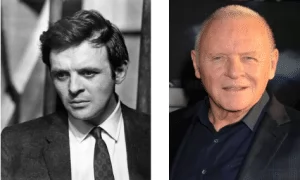 A graduate from Royal Welsh College of Music & Drama, Anthony Hopkins' career is nothing short of outstanding. Hopkins is regarded as the greatest actor of his generation for his work in films like Silence of the Lambs, The Lion in Winter, Nixon, and several others. Anthony Hopkins continues to have influence over the world of cinema with his TV role in Westworld and a film called The Two Popes.
Al Pacino: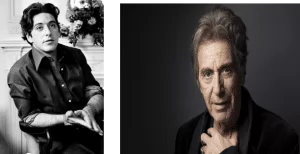 Al Pacino's starring role as Michael Corleone in The Godfather franchise is rated as one of the most unforgettable and well-liked performances in the film industry. Pacino's subsequent fame and popularity catapulted him into roles in Dick Tracy, The Devil's Advocate, and most notably in Scarface as Tony Montana. Al Pacino recently starred alongside Robert De in the film The Irishman.
Meryl Streep: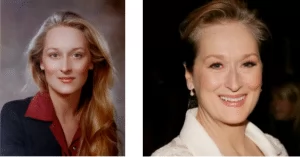 With a whopping 21 Academy Award nominations and 32 Golden Globe nominations, Meryl Streep has graced us with her talents for decades. Her signature roles in the Devil Wears Prada, The French Lieutenant's Woman, Silkwood, Out of Africa, Ironweed, and Evil Angels have solidified her reputation as a versatile and critically acclaimed actress. Meryl Streep still works hard to produce the same quality content that has defined her entire life, and will soon be appearing in Greta Gerwig's Little Women.
Jeff Bridges: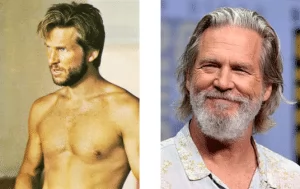 Since the 1950s, Jeff Bridges has been striving to make a career for himself. Coming from a prominent, well-established acting family, Bridges' natural talent for acting was almost like a blessing for him. Starting with the hit TV series Sea Hunt, he used the show to propel himself onto the big screen where he landed critically acclaimed roles in The Last Picture Show, Bad Company, Thunderbolt and Lightfoot, The Contender, and True Grit. Beyond the world of filmmaking, Jeff Bridges has an innate passion for and professionally sings country music for a living.
Jack Nicholson: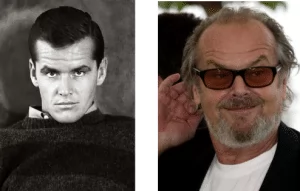 Jack Nicholson is a man of many talents across many genres in film. The common character trope he usually portrays is one that rebels against societal norms and order. Whether it be as the Joker in Batman or deranged writer Jack Torrence in The Shining, Nicholson's talents far exceed many in his field. He currently stands as one of the most nominated male actors in Hollywood for his stunningly diverse depiction of the characters he plays. What is he doing now, you might ask? Jack Nicholson has been seen conducting interviews with HBO, but he's been out of the acting spotlight for quite some time now.
Sylvester Stallone: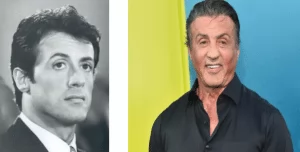 Sylvester Stallone, while at first a struggling actor, managed to become a recognized name all across movie theaters in America following the release of the culturally impacting film Rocky. Following the film's success, Stallone went on to star in action films beyond the Rocky franchise such as Rambo and The Expendables. In recent years, Stallone has reprised his role as Rocky Balboa in the spin-off series Creed, as well as continuing his involvement in the film production industry by founding a film studio called Balboa Productions.