Charlotte is a beautiful place to live and grow old. But one of the problems seniors in North Carolina face is figuring out how to pay for their out-of-pocket health care costs. Most seniors believe that Medicare will take care of everything – but unfortunately, that's not the case. And if you don't prepare yourself for the gaps in Medicare coverage which most seniors miss, you could find yourself in the middle of a financial disaster.
Facts and Figures
There are 84,632 senior citizens living in Charlotte right now
There are 10 hospitals in the Charlotte metropolitan area where senior citizens can get emergency or inpatient care
32% of North Carolina seniors have a Medicare Advantage plan
25% of North Carolinans, on the other hand, have a Medicare Supplement (Medigap) insurance plan
This means that around 43% of North Carolina seniors in Charlotte might not have adequate financial protection from Original Medicare coverage gaps!
Are you familiar with the term "chronic disease"? It's a type of ailment that gets slowly worse the older you get. Unfortunately, chronic diseases are inevitable, usually expensive, and some of them can be difficult to treat. According to the chart below, high blood pressure is one of the most common chronic conditions in Charlotte, North Carolina. If you're currently paying a lot of money to treat your high blood pressure, we regret to inform you that these expenses will only get worse over time.
| | |
| --- | --- |
| Disease | Prevalence (in Charlotte) |
| Arthritis | 18% |
| High Blood Pressure | 31% |
| Coronary Heart Disease | 5% |
| Diabetes | 9% |
| Kidney Disease | 3% |
Health care costs in Charlotte, NC
Inflation doesn't just affect things like your grocery bill or utility costs. It applies to your health care expenses as well. The chart below has examples of what you might expect to pay for yearly medical treatment for the following chronic conditions. But it's difficult to know how much inflation will make these prices go up over time. And that's not even counting the difference between medical expenses which are paid for by Traditional Medicare – and medical expenses which aren't.
| | | |
| --- | --- | --- |
| Disease | Prevalence (in Charlotte) | Estimated Costs |
| Arthritis | 18% | $304 |
| High Blood Pressure | 31% | $180 |
| Coronary Heart Disease | 5% | $7,380 |
| Diabetes | 9% | $2,208 |
| Kidney Disease | 3% | $6,722 |
Medicare Advantage Savings in Charlotte, NC
Country to popular belief, Medicare Advantage in North Carolina is actually a private health insurance plan. The reason it gets associated with government Medicare is because the federal government pays some or all of the monthly premium per senior per plan, and because by law the government decrees that Medicare Advantage plans must offer the same benefits available from Medicare Part A and Medicare Part B. But a private health insurance company manages the plan, determines the medical network of doctors and facilities you are allowed to use, and may offer you additional coverage benefits at an appropriately higher cost.
So why would a senior choose Medicare Advantage when there are Medicare Supplement plans, or other types of supplemental coverage out there? For some seniors, it's all about convenience. Your Medicare benefits, and any additional benefits you choose to purchase, will all be managed under the same plan by the same company. Some seniors get a lot of value out of the government paying their premium, with some plans coming in at $0 per month for some seniors. Over time, the convenience and the savings that Medicare Advantage offers can really add up.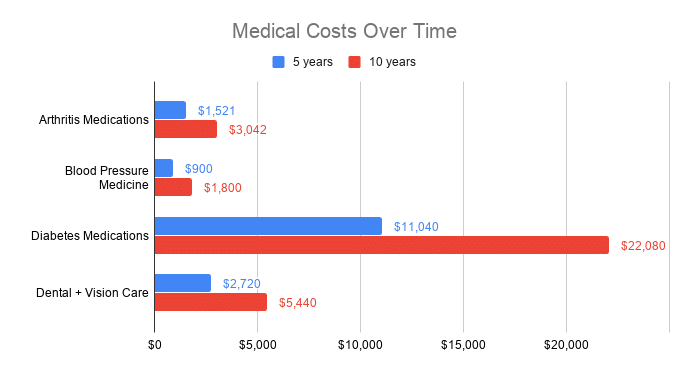 Did you know that most seniors who purchase a Medicare Advantage plan will get the option to add dental and vision coverage to the policy? For many seniors, this added convenience is a big selling point. Like your medical benefits, your dental and vision benefits would be managed within specific medical networks, so you'll have to be careful about who you make an appointment with. But you'll get your eyes and teeth taken care of, and all of your claims will be conveniently managed through the same company.
Medicare Supplement (Medigap) Savings in Charlotte, NC
If Medicare Advantage isn't an option for you, the next most obvious Medicare supplement coverage option would be a North Carolina Medicare Supplement Insurance policy. Medigap policies are smaller in scope and specifically targeted to protect you from the costs associated with Medicare Parts A and B coverage gaps. They aren't designed to replace your Medicare the way Medicare Advantage does. They only plug the holes in the leaky ship which is Medicare so that you don't end up financially sunk.
There are 10 Medigap plans in all, and they are standardized across all 50 states. The most affordable plans are plans A, D, K, and L. They're the most affordable because they only cover the gaps in Medicare part A coverage. This includes hospital costs. Things like extended hospital stays, additional blood transfusions, and certain types of end-of-life care might not be covered by Medicare part A. For a small monthly premium, however, you can purchase a Medigap plan which helps cover these expenses so that your golden years won't be plagued with excessive medical bills.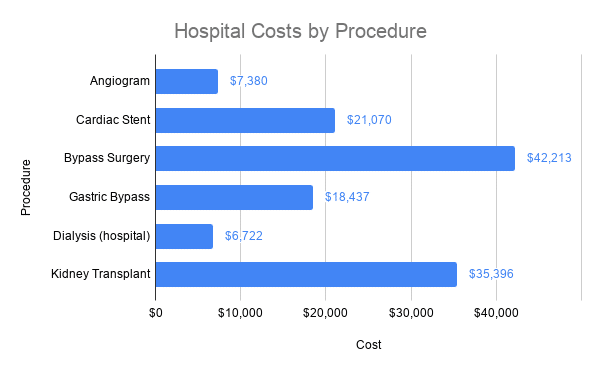 But what about the uncovered expenses in Medicare Part B? That's where the other plans come in. Medigap plans B, C, D, F, G, M, and N will not only help you cover portions of your Medicare Part A expenses, they will cover some of the gaps in Medicare Part B as well. F is the most comprehensive of all plans and does the best job protecting you from gaps in both Medicare Parts A and B coverage. But it won't be around for much longer; the government is phasing these plans out after the year 2020. Medigap plan G is the next most comprehensive plan and looks like it will be around for quite a while.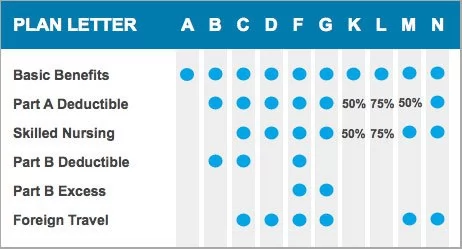 You're going to have to be a little proactive if you want extra benefits like prescription drugs, dental, or vision with a Medicare Supplement Insurance policy. Unfortunately, you won't have the option to add these coverages if you purchase Medigap. But purchasing dental and vision insurance separately could yield some savings benefits, especially in the form of senior discounts. And since you will still be enrolled in Original Medicare, you can also enroll in the Medicare Part D prescription drug plan for federal assistance with your prescription needs.
Charlotte, North Carolina isn't the most expensive city in the country when it comes to health care costs – but it isn't the cheapest, either. One wrong move and you can still lose thousands of dollars due to uncovered medical bills. The best way to protect yourself in a cost-effective manner is to purchase some form of Medicare supplement insurance. If you're still not sure whether Medicare Advantage or Medigap is right for you, we have customer service representatives standing by to take your questions and help point you in the right direction.
| | | | |
| --- | --- | --- | --- |
| Medigap Plan | Minimum Monthly Premium | Maximum Monthly Premium | Average Estimated Monthly Premium (Part B Premium Included) |
| Plan A | $79 | $218 | $284 |
| Plan B | $114 | $249 | $317 |
| Plan C | $135 | $283 | $345 |
| Plan D | $119 | $214 | $302 |
| Plan F | $127 | $283 | $341 |
| Plan F (high deductible) | $26 | $80 | $189 |
| Plan G | $94 | $209 | $287 |
| Plan K | $47 | $97 | $208 |
| Plan L | $77 | $136 | $242 |
| Plan M | $104 | $157 | $266 |
| Plan N | $84 | $218 | $287 |