Are you new to Medicare, or otherwise unfamiliar with the specifics of your Medicare coverage? Believe it or not, Medicare doesn't cover everything. Most people will still need to purchase some sort of Medicare Supplement Insurance plan in order to protect themselves from these costly gaps in Medicare coverage. Senior citizens who live in Southaven, Mississippi are particularly vulnerable. But don't worry – we'll tell you everything you need to know to protect your finances from unexpected medical expenses in Southaven.
Facts and Figures
There are 7,362 senior citizens living in Southaven right now

There are 7 hospitals in the Southaven area where seniors can get emergency and/or in-patient care

16% of Mississippi seniors have a Medicare Advantage plan

25% of seniors have a Medicare Supplement (Medigap) plan

Which leaves 59% of seniors potentially uninsured or underinsured against costly Medicare coverage gaps!
Let's take a minute to discuss chronic disease. In Southaven specifically, high blood pressure and arthritis are particularly problematic. When you're younger, these conditions aren't too difficult to manage. But as you age, they will get worse. That's the unfortunate nature of chronic disease – the best thing you can do is slow it down. But whether or not putting the brakes on your chronic condition is affordable or expensive depends on many things, including what type of Medicare Supplement Insurance policy you purchase.
| | |
| --- | --- |
| Disease | Prevalence in Southaven |
| Arthritis | 27% |
| High Blood Pressure | 35% |
| Coronary Heart Disease | 6% |
| Diabetes | 13% |
| Kidney Disease | 4% |
Healthcare Costs in Southaven, MS
Having a chronic condition like diabetes or coronary heart disease means that the condition won't go away no matter how hard you try. You will likely require medical care to manage these conditions for the rest of your life, which could cost you a pretty penny. Below is an estimate of how much someone might expect to pay for the cost of treatment with these conditions. Assuming you don't have the gaps in your Medicare coverage taken care of, these expenses could be largely or completely your responsibility out-of-pocket.
| | | |
| --- | --- | --- |
| Disease | Prevalence in Southaven | Annual Cost of Treatment |
| Arthritis | 27% | $291 |
| High Blood Pressure | 35% | $354 |
| Coronary Heart Disease | 6% | $9,095 |
| Diabetes | 13% | $2,163 |
| Kidney Disease | 4% | $7,801 |
Medicare Advantage Savings in Southaven, MS
When it comes to supplementing your Medicare benefits, some seniors choose to purchase a Medicare Advantage private insurance plan. These plans are supplied directly from private health insurance companies, but the federal government helps you pay for your monthly premium in order to stay enrolled. By law, these Medicare Advantage plans must give you the exact same benefits that you would be eligible for had you stayed enrolled in Medicare Part A and Medicare Part B. Some seniors get their Medicare Advantage plans with as many or more benefits than they would get with Original Medicare for as little as $0 each month.
Unlike Original Medicare, where you have to enroll in a Part D prescription drug plan in order to get financial assistance with your prescriptions, most Medicare Advantage plans already have that included. These plants can also help you save money if you need incidentals such as glucose monitors or testing strips, which might otherwise be more expensive under Medicare Part B. if the majority of your health care costs come from prescriptions or other incidentals, there are some attractive cost-savings features inherent in most Medicare Advantage plans.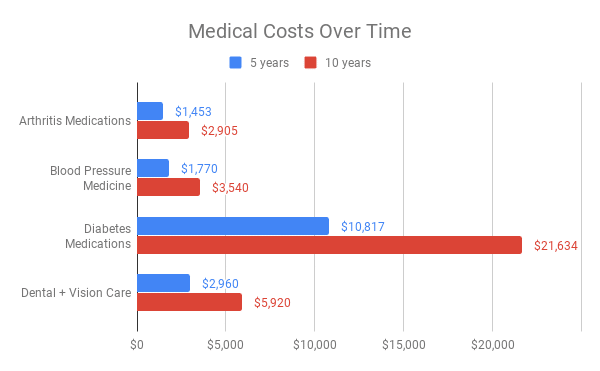 Here's another benefit of Medicare Advantage that you might not get with other supplement plans: the option to add dental coverage, vision coverage, or both to your Medicare Advantage policy. The biggest benefit is that it gives you the convenience of managing all of your health care needs under a single plan from a single company. With most other supplements, you'll have to purchase private dental and/or vision coverage from a separate provider.
Medicare Supplement (Medigap) Savings in Southaven, MS
Is Medicare Advantage a little too complex and overwhelming for you? Then you may be looking for the simplicity of a Medicare Supplement Insurance (Medigap) plan. These plans are especially valuable for seniors who are already happy with their government Medicare benefits and don't want to replace it with a private insurance company. These Medigap plans will only target the gaps in Original Medicare coverage, which you would normally have to pay for partially or completely out-of-pocket. All you need to do is pay your monthly premium on time and in full for your Medigap policy, and you will receive reliable, quality coverage for the life of your policy.
Out of the ten plans – which are standardized across all 50 states – some plans focus on the hospital expenses not covered by Medicare, and other plans focus on both hospital costs and Part B Medicare coverage gaps. The plans which focus on hospital expenses include plans A, D, K, and L. If you need Medicare Supplement Insurance coverage, but you think you have your Part B expenses covered, you can save money by choosing a Medigap plan which only focuses on Part A expenses. The monthly premiums for these policies tend to be lower than their more comprehensive counterparts.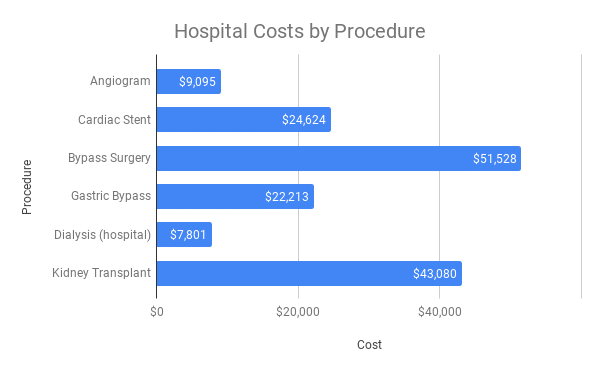 But what about the uncovered expenses in Medicare Part B? That's where the other plans come in. Medigap plans B, C, D, F, G, M, and N will not only help you cover portions of your Medicare Part A expenses, they will cover some of the gaps in Medicare Part B as well. F is the most comprehensive of all plans and does the best job protecting you from gaps in both Medicare Parts A and B coverage. But it won't be around for much longer; the government is phasing these plans out after the year 2020. Medigap plan G is the next most comprehensive plan and looks like it will be around for quite a while.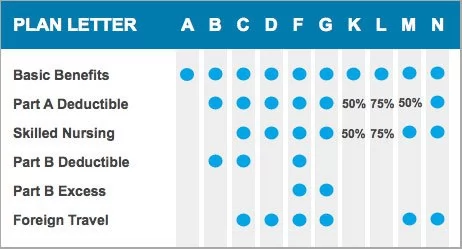 Do you want more than just your traditional Medicare benefits, and the Medicare coverage gaps filled? Would you like dental, vision, or prescription drug coverage? Unfortunately, those little incidentals aren't available directly through your Medigap insurance. For prescription drugs, you will have to enroll in Medicare Part D, the federal prescription drug assistance program for seniors. There is currently no federal program to help seniors get vision or dental insurance, so you'll have to find coverage on your own from a private company. We suggest looking for any provider who offers discounts for senior citizens – it'll help you get the best deal.
Southaven is one of the best places to live and to spend your golden years – but if you get your life savings wiped away by surprise medical bills, it might not feel that way. The best thing you can do for yourself is to contact one of our customer service representatives right away to help get you on the right track. They can give you one on one consultation and help you figure out which Medicare Supplement Insurance plan is right for you.
| | | | |
| --- | --- | --- | --- |
| Medigap Plan | Minimum Monthly Premium | Maximum Monthly Premium | Average Estimated Monthly Premium (Part B Premium Included) |
| Plan A | $78 | $123 | $236 |
| Plan B | $107 | $150 | $264 |
| Plan C | $131 | $171 | $287 |
| Plan D | $140 | $157 | $284 |
| Plan F | $131 | $178 | $290 |
| Plan F (high deductible) | $46 | $46 | $182 |
| Plan G | $108 | $149 | $264 |
| Plan K | $49 | $68 | $194 |
| Plan L | $76 | $93 | $220 |
| Plan M | $142 | $142 | $278 |