Maine might have some cold, brutal winters, but it can still be a lovely place to retire – if you are financially prepared and you have all your healthcare ducks in order, that is. Unfortunately, most seniors don't. And what's worse is that they aren't aware that they aren't prepared. Just look at the stats below: around 45% of seniors in the Portland area aren't currently protected against the gaps in Medicare Parts A and B coverage. Without any protection from those gaps, you could be one of the unfortunate seniors who end up spending over $400,000 or more on medical care during your golden years.
Facts and Figures
There are 9,134 senior citizens living in Portland right now

There are 6 hospitals in the Portland area where seniors can get emergency and/or in-patient care

27% of Maine seniors have a Medicare Advantage plan

28% of seniors have a Medicare Supplement (Medigap) plan

Which leaves 45% of seniors potentially uninsured or underinsured against costly Medicare coverage gaps!
You might currently be asking yourself "what's so bad about these gaps in your Medicare coverage?". After all, if you didn't know about them before you started reading this article, then they must not be a big deal, right? Wrong. They can be a very big, expensive deal – especially if you get diagnosed with a chronic illness. Just look at the chart below. Those are the top 5 chronic illnesses currently plaguing seniors who live in Portland. There's at least a one-in-four chance that you have already been diagnosed with one of them. And if you have, but if you're also not protected from your Medicare coverage gaps, things will get very expensive for you before you know it.
| | |
| --- | --- |
| Disease | Prevalence in Portland |
| Arthritis | 26% |
| High Blood Pressure | 27% |
| Coronary Heart Disease | 5% |
| Diabetes | 8% |
| Kidney Disease | 2% |
Healthcare Costs in Portland, ME
Let's use diabetes as an example of how these coverage gaps can negatively affect you. Common side effects of a long-term diabetes diagnosis, even with the best medical care, can include retinal neuropathy, lower limb amputation, and lots and lots of prescription drugs like injectable insulin. Medicare Parts A and B by themselves do not cover prescription drugs at all. Medicare Part A only covers limited hospital stays and your first three pints of blood transfusions. Medicare Parts A and B also do not cover vision care. So what will you do if one or all of these situations apply to you? Without some sort of Medicare supplement, you could owe tens of thousands of dollars or more in out-of-pocket costs.
| | | |
| --- | --- | --- |
| Disease | Prevalence in Portland | Annual Cost of Treatment |
| Arthritis | 26% | $294 |
| High Blood Pressure | 27% | $356 |
| Coronary Heart Disease | 5% | $9,860 |
| Diabetes | 8% | $2,173 |
| Kidney Disease | 2% | $8,687 |
Medicare Advantage Savings in Portland, ME
Seniors seem almost evenly split between Medicare Advantage and Medigap in Portland. At 27%, Medicare Advantage is at a slight disadvantage to its competition. With Medicare Advantage, you are essentially replacing your federal benefits – Medicare Parts A and B – with a private health insurance policy that promises you at least those same benefits, if not more. But just because you switch from the public sector to the private sector doesn't mean you lose the money you paid in Medicare taxes all your working years. The government will subsidize your monthly Medicare Advantage premium, Sometimes making your monthly premium cost as little as $0 per month.
We said "as many or more" benefits because it is illegal for them to offer you less coverage than what Medicare does. But most Medicare Advantage companies will offer you the option to purchase more coverage so that they can get your business. Most seniors usually end up purchasing riders that help with Original Medicare coverage gaps, dental coverage, vision coverage, prescription drug coverage, and more. Best of all, you have the convenience of adding all of the health care coverage you need under one single plan. This can make things much easier if you are having trouble filing a claim or need assistance managing your care.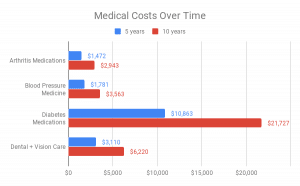 While all of this sounds really great, there are some drawbacks. Sometimes, adding all of the coverage that you absolutely need for the best possible care can make your monthly premium prohibitively expensive – even with the government subsidizing it. Other seniors simply don't have the best options when it comes to Medicare Advantage providers in their area. Lastly, some seniors just find more value in a simpler, more targeted Medicare supplement policy. And that's why we're going to talk about Medigap next.
Medicare Supplement (Medigap) Savings in Portland, ME
Medigap insurance is almost the opposite of Medicare Advantage in several ways. For one, these policies only provide benefits that help protect you from the gaps in your Medicare coverage, and nothing else. But this is helpful for a lot of seniors because it keeps their monthly premiums low. They also get to keep their federal benefits, which pay for their medical care first; Medigap pays second if you happen to run into any coverage gaps. This leaves you third in line to pay anything if there is still a bill left over after Medicare and Medigap have taken care of your expenses.
Some Medigap plans only cover the gaps in Medicare Part A Coverage. Other plans cover a combination of Medicare Part A and Medicare Part B coverage gaps. There are 10 in total, but plans A, D, K, and L are the ones you want to look at if you want a low monthly premium and you are only concerned with your Medicare Part A coverage gaps. Because these plans don't cover additional gaps in Part B coverage, you get a lower monthly premium because you are effectively purchasing less coverage. This can save you a lot of money in the long run if you think you have your financials in order and that you won't have to worry about your Part B benefit gaps.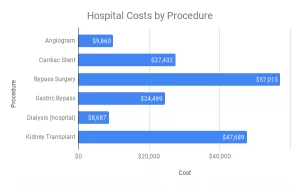 But most seniors probably are worried about gaps in Medicare Part B coverage. Some of these gaps include things like foreign travel medical care, Part B excess charges, Your Part B deductible, and more. Purchasing one of the other six Medigap plans – plans B, C, F, G, M, or N – can help protect you against a wide range of gaps in both Medicare Parts A and B. Just keep in mind that you will have a higher monthly premium because you are purchasing more coverage. Also keep in mind that this year is the last year to get grandfathered into the most comprehensive and cost-effective Medigap plan, Plan F. It will be retired at the end of the year and then you will have to settle for a less comprehensive plan if you enroll at a later date.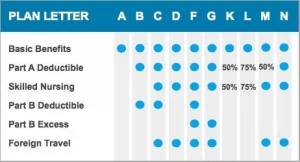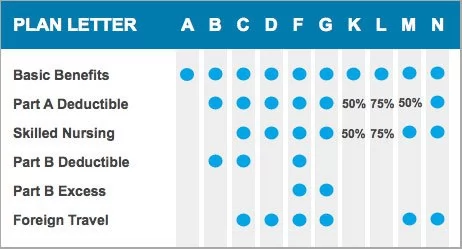 Another way Medigap and Medicare Advantage are complete opposites is in the fact that you cannot customize your Medigap coverage. You must purchase a plan as is. But you can augment your medical care by purchasing extra insurance supplements outside of Medicare and Medigap. Vision and dental insurance are the two most popular supplements that seniors purchase, usually for an affordable monthly premium and with good, reliable medical networks. Medicare Part D is the prescription drug program seniors choose when sticking with their federal Medicare benefits. Just Beware of the "donut hole" coverage gap if you spend a lot of money on your prescriptions. Hitting your annual maximum can leave you paying for 25% of your prescription cost out-of-pocket – until you hit the minimum threshold for hazardous coverage, that is.
It seems like seniors are having a hard time making a decision between Medicare Advantage and Medigap in Portland, Maine. That's why we're here to help. Call or email us today. We have experts standing by ready to take your inquiry and help clear up any confusion you may still have. After all, this is a big decision – it should not be made lightly. But at the same time, you shouldn't spend too much time trying to make it. The longer you go without protection from Medicare coverage gaps, the more financially vulnerable you are.
| | | | |
| --- | --- | --- | --- |
| Medigap Plan | Minimum Monthly Premium | Maximum Monthly Premium | Average Estimated Monthly Premium (Part B Premium Included) |
| Plan A | $90 | $224 | $293 |
| Plan B | $142 | $266 | $340 |
| Plan C | $164 | $346 | $391 |
| Plan D | $173 | $288 | $366 |
| Plan F | $166 | $302 | $370 |
| Plan F (high deductible) | $45 | $92 | $204 |
| Plan G | $172 | $295 | $369 |
| Plan K | $69 | $134 | $237 |
| Plan L | $120 | $189 | $290 |
| Plan M | $142 | $239 | $326 |
| Plan N | $126 | $200 | $299 |