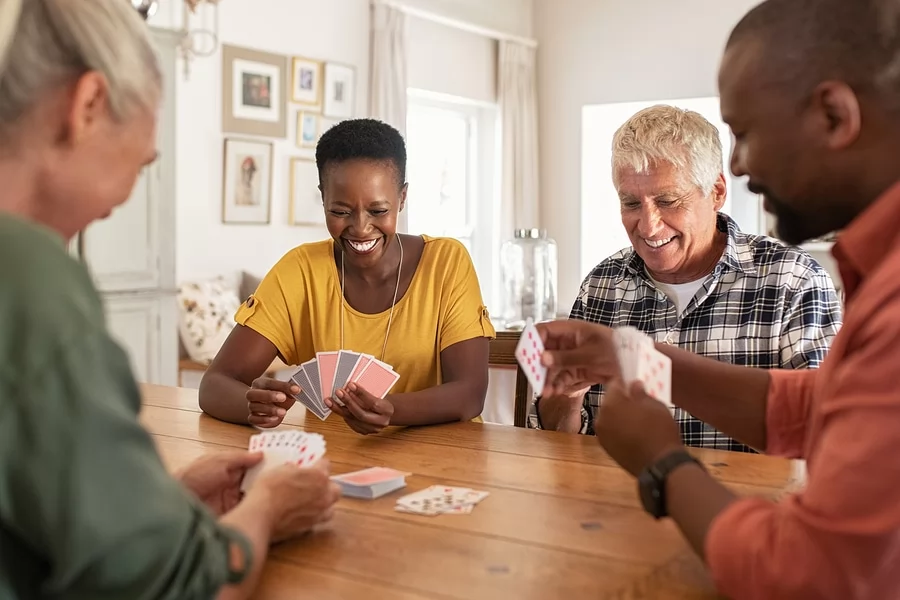 Homesharing is the practice of two or more parties residing in the same home, although they are not related, in a mutually beneficial agreement. For the homeowner and the renter there are many benefits. For the homeowner, the older adults, in this case, they get to decrease their rent payments and they get to have a companion. Many times this living arrangement is ideal for widowers or seniors who cannot live alone and do not want to live in a senior-assistance home. For the renter, homeshares are typically a low-cost option for rent and they have a roommate they get to meet prior to renting the space.
Outlying Problems
Homeshares differ greatly from nursing or retirement homes with regard to the large number of benefits they provide. The typical arrangement surrounding homeshares can provide psychological stimulation, financial help, and social benefits. With a chosen roommate, older adults will have a companion that not only can help them but will also provide a lasting friendship to improve the quality of living on a one-on-one basis. In comparison to a retirement home, seniors do not get the same benefits since they do not have a unique connection with one nurse, but a variety of nurses who do not get the chance to develop a relationship with them. A few of the benefits of homeshares in comparison to retirement homes are listed below.
Psychological
Psychological benefits mainly stem from the increased cognitive functions that are stimulated by human interaction. Having a roommate to talk with, debate with, and participate in activities with can help stimulate the mind of an older adult in comparison to living alone. Since it is just the roommate and older adults living together, they will form a closer bond than many seniors who interact with each other sporadically, such as in a retirement home.
Economical
One of the main factors that push people to homeshares rather than nursing homes is the financial benefit. For retirement homes, there is typically a hefty cost to pay for rent. However, with a homeshare, the older adult lessens their own financial burden by charging their roommate for a portion of the rent. Not only does the older adult get to stay in the comfort of their home, but they are able to pay less for the same comfort. This portion of rent differs with each case but should be agreed upon prior to cohabitating.
Social
Having a roommate whether they are an adult or an older adult can provide many benefits to the homeowner. On one hand, they may have an extra set of helping hands around the home. They can help clean and take care of the home but can also be of assistance to the older adult if they are incapable of certain activities. Additionally, they can offer peace of mind to the children or loved ones of the older adult knowing they are not alone in the home and have someone to rely on in the case of an emergency.
What to Expect From a Homeshare Location
Every homeshare is different on a case by case basis. The size of the home, number of roommates, and cost are all dependent on the homeowner. However, with a majority of homeshares, privacy is still a priority and roommates can typically expect to have their own room and at times their own bathrooms as well. The cost of homeshares are also regularly lower than most other rents but the exact amount is an agreement between the homeowner and renter.
Although there are many benefits as we just discussed, there are also some problems that may arise from a homeshare location. One of these problems can be differing standards between the homeowner and the renter. These standards can range from chores, privacy, space, and even cost. It is crucial to discuss these standards prior to committing to a homeshare in order to establish ground rules and avoid future problems.
Where Can I Find More Information About Homeshares?
Finding a homeshare can be difficult at times since they are not typical renting options and most older adults aren't the most tech-savvy. Below are a few websites that are designed to help older adults find the perfect homeshare option for them. Additionally, these websites are made to be easily accessible for all users, including older adults. To decide whether a homeshare is a suitable choice for you, take into consideration the information discussed and take a look at some of the homeshare options provided by the websites below.