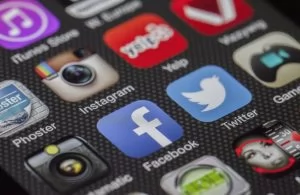 Key Takeaways
For seniors looking to engage more with technology, we've compiled a list of the best mobile apps you can utilize right now.
Some great news apps you can download Apple News, CNN News, and APmobile.
A few great gaming apps for seniors are Candy Crush and Words with Friends.
Our favorite utility apps include Find My Friends, Google Maps, and Medisafe.
As technology grows and its importance becomes immeasurable in a globalized world, some can feel left out and confused. When it comes to smartphones, mobile apps are fundamental, and knowing which apps to use can be difficult. The first thing to know when it comes to apps is: what is the user's need? There are several different categories of apps to choose from. You could try some social media apps, news apps, utility apps, gaming apps, or even financing apps. Mobile apps are made to benefit the users, and knowing which ones to use is a great starting point for seniors looking to learn more about tech.
What Are Some Good Apps For News?
In today's globalized world it is essential to stay up to date on current and ongoing issues. Luckily, there is a multitude of mobile news apps for seniors to choose from if they like to stay updated throughout the day.
Apple News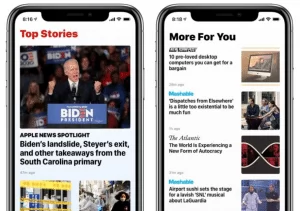 A great place to start following the news is with the Apple News app. This app comes preloaded exclusively on all Apple products, such as iPads, iPhones, and Mac computers. The app allows you to subscribe to various newspapers and magazines, while also allowing free viewing of others. Additionally, there is the option to follow certain trends or individual topics. Overall, this app is very customizable and a great platform to stay informed through various channels.
Google News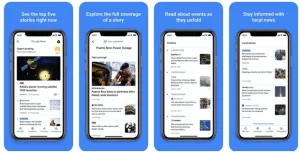 Similar to the Apple News app, the Google News app is a platform to stay informed through various channels. This app is readily available for Apple and Android products. This app features 4 main sections: the first being an AI-personalized "For you" section, a "Headlines" section that serves to group global news by categories, a "Favorites" article section based on the user's chosen interests, and a "Newsstand" section that allows for you to subscribe to specific publishers.
CNN News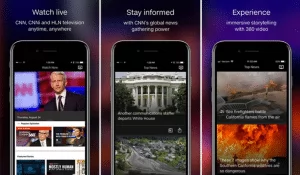 For a more specific way to stay up to date, most mainstream news channels and newspapers have their own apps. The CNN News app is a consolidated and cleaner version of their website and boasts various features. Every day there is a 10 minute preview of the news for a quick browse of what's happening. Of course, there are also plenty of more in depth articles and updates that would be expected from CNN. Additionally, user's can watch CNN's video content straight from the app like news reporting, original content like Anthony Bourdain: Parts Unknown, or even their special immersive 360 storytelling videos.
AP Mobile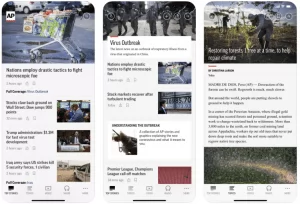 Similar to the CNN News app, the Associated Press has their own news app. Providing global and local news in a no-nonsense and simplified manner, the AP Mobile app is ideal for those looking for the news and that's that. Browse the app to find global news and stay up to date with the top stories and topics.
theScore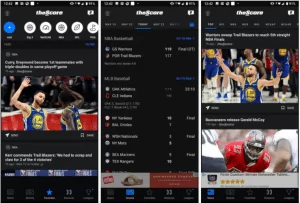 Now, The Score app is different from all the above stated. This app specializes only on sports related news. Through the app, readers can stay up to date with their favorite teams, see real time scores, and even statistics on their favorite players.
Are There Any Mobile Gaming Apps for Seniors?
On top of being informed about current events, it's also important to stay entertained and engaged, and that's where the plethora of gaming apps available comes into play. Here's a list of just a couple of mobile apps to keep seniors entertained.
Candy Crush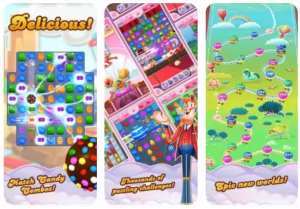 When the Candy Crush app was first released it took the world by storm, instantly becoming a classic smartphone game. The game is simple: use analytical skills to match the candy up and beat the level. The original version of the game comes with an almost never-ending 2,065 levels of fun.
Card Shark Solitaire

For those more interested in card games, fear not! Available on the Apple app store as Card Shark Solitaire and on the Google Play store as CardShark Lite, this app will satisfy different card game needs. The app offers games such as the classic solitaire, but also offers crazy eights, memory match, and more. With an easy drag and drop interface, users can focus more on their game and fun than complicated rules.
Cribbage- Crib and Peg Game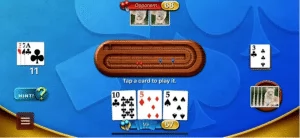 For those looking to play a game cribbage, or looking to get started, look no further than Cribbage – Crib and Peg Game. Whether a beginner or an expert, the game offers various levels to keep you entertained. Due to the fact that users are playing against an AI, the fun doesn't have to end until they decide so.
Words with Friends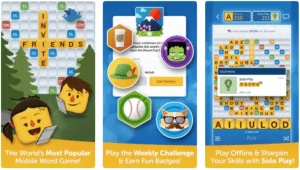 Boasting to be "the world's most popular mobile word game", Words with Friends gives players a chance to not only test their vocabulary skills but also that of their friends. A social game that allows players to play against their friends, or play in solo mode, Words with Friends is a classic game perfect for passing the time.
Two Dots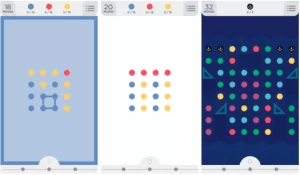 Part of the growing Dots gaming company, Two Dots follows two little dots through their aesthetically pleasing and soothing adventures. Each level requires users to match dots of the same color for points, with the possibility of new objectives as new adventures arise. A fun way to practice analytical skills, Two Dots will have users entertained for hours with it's hundreds of levels.
What About Mobile Apps that Provide Great Utility for Seniors?
Although important, staying up to date with the news and being entertained with games is not the only thing people need from their phones. Another important category in mobile apps is utility apps, and these can be incredibly useful for seniors and all age groups.
Find My iPhone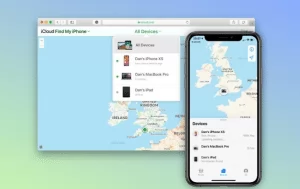 Available exclusively on all Apple products, this app is essential. With this app users can register all their Apple devices with their Apple ID and, in the case of loss or theft, can locate their devices. Additionally, users can remotely lock their devices, remotely erase all data, and display messages and sounds on said devices.
Google Maps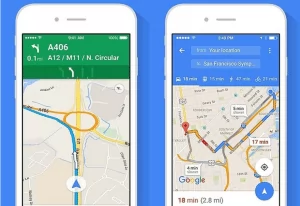 Available on both Androids and Apple products, Google Maps is another very useful app. Not only does this app provide quick and efficient step by step directions using whatever mode of transportation chosen, whether it be by car, foot, bus, bike, or train, but also offers other functions. This app is great for exploring areas and discovering new places to visit, while also seeing what people have to say about said places. Users can save places offline for a later time.
The Weather Channel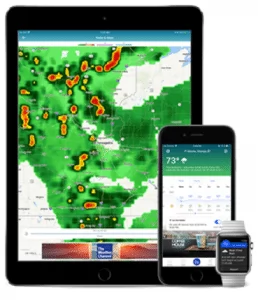 Before people travel anywhere, it's important to know what the day's going to look like. With state of the art technology, users can stay up to date on the day's weather and even what to expect in the future. The app can even let users know ahead of time if inclement weather is coming so people have enough time to seek shelter.
Mint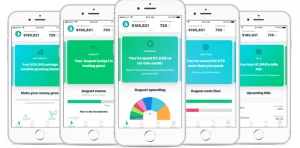 Mint is a free budgeting app from Intuit that helps users combine all their accounts, monitor their spending, and create budgets – all in the safety of one app. The app also offers helpful insights like where the most money is being spent, and how much is being spent by categories. Through budgeting and smart insights users can make better and smarter financial decisions.
Medisafe / Pill Reminder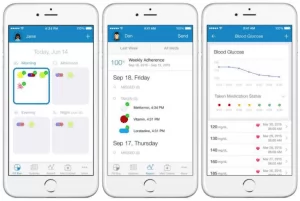 Known as Medisafe for Android users, and Pill Reminder for Apple users, this app helps keep people on track with their medications and health plans. Taking medication when told to and sticking to a medication plan is very important for one's health but can sometimes be complicated. That's where this app comes in with daily reminders and insights about adherence to help users stay healthy.