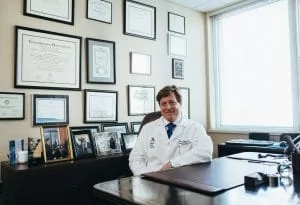 How much an individual pays both monthly and annually for Medigap services is mainly contingent on how much an insurance company charges for its policies. The price tag for the services offered by these companies also varies depending on the state in which a policyholder resides in. As you'll see further down, there are other factors in play that explain how costs are specifically determined.
Key Takeaways
Medigap is supplemental health insurance that covers the benefit gaps in Original Medicare.
The monthly cost of a Medigap policy depends on the insurance company and the state where a policyholder resides.
Medigap companies use Community, Issue Age, and Attained Age rating systems to determine their premium prices.
Supplement Plans G, F, and J are all Medigap policies that offer a variety of coverage.
Some external factors that can influence the cost of Medigap include discount offers, Medicare SELECT, and medical underwriting.
What is Medigap?
Medigap, formally recognized as Medicare Supplement Insurance, is an alternative insurance policy sold by private companies with the goal of covering costs otherwise not covered by Original Medicare. While Original Medicare will pay for the majority of its services and supplies, a "gap" does exist pertaining to the services it doesn't cover. As a result, Medigap insurance policies step in to fill that role.
With this in mind, Medigap focuses on covering health care costs pertaining to copayments, coinsurance, and deductibles. All of these variables thus have a role in dictating policy priorities under the Medigap program. Even if a policyholder was an active beneficiary of Original Medicare, they could still purchase Medigap insurance; then, each program would provide coverage for the services it offers to the consumer.
Medicare Supplement Plan G
Medicare Supplement Plan G is one of the ten main insurance plans offered under Medigap, which is geared towards covering out-of-pocket expenses not covered by Original Medicare. Plan G is a program with numerous benefits similar to those offered by Plan F. The main difference, however, is that Medicare Part B deductibles have to be paid out-of-pocket.
Some of the benefits Medicare Supplement Plan G offers to its policyholders include:
Medigap Part A deductible

Part A hospice care (copayment or coinsurance)

Part A hospital costs and coinsurance (1-year total coverage after Original Medicare coverage ends)

Medigap Part B (copayment or coinsurance)

Part B preventative care

Available but limited foreign care and emergency treatments
Medicare Supplement Plan F
Medicare Supplement Plan F, like Plan G, is part of the ten main supplemental plans Medigap offers. However, Plan F was discontinued on January 1st, 2020. Therefore, only seniors born before 1955 are eligible for this policy. Plan F distinguishes itself from other plans by covering the remaining expenses from Original Medicare, but not paying in full. Furthermore, the services Plan F provides are identical to those under Plan G.
*Since Plan F and G are offered with high-deductible variants in some states, the costs are contingent on Medicare coverage costs (coinsurance, copayments, and deductibles). The max deductible amount is $2,340.*
Medicare Supplement Plan J
Medicare Supplement Plan J was once regarded as the plan that offered the highest amount of coverage out of all the supplemental plans. For instance, Plan J provided preventative care coverage up to $120 per year; moreover, it also included prescription drug coverage, foreign travel benefits, and even at-home care at around $1,600 per year. This plan also offered the same perks that the other supplemental plans did.
As of now, following recent changes to Original Medicare, Plan J still offers many of the benefits listed above. However, the unique benefits (preventative care, at-home treatment, prescription drug coverage) that it once offered have been added to Medicare Part B, C, and D, thus making Plan J enrollment redundant.
What Are The Costs of Medigap?
As stated before, Medigap costs are determined by each individual insurance company. These companies manage the price of Medigap policy costs in several ways, as you will see below.
Community-Rated
In a community-rating, or no-age related, system, every policyholder with the same policy plan, regardless of their age, will pay the exact same monthly premium. The only factors which may affect or influence pricing can pertain to internal company decisions, market competition, or inflation, among other possible reasons.
Issue-Age-Rated
The issue-age-rating system, also known as the age-rating system, is centered around premiums based on the age at which policyholders purchase a policy plan. What this means is that an individual pays a much lower premium for their insurance plan the younger they are.
Furthermore, as you age, the premium is not likely to increase unless inflation or other factors prompt your insurance company to change their prices. Keep in mind that the older you are, the higher the premium you will most likely be paying for an insurance plan.
Attained-Age-Rated
With an attained-age-rating system, the premium price of your insurance plan is based on your current age. In effect, as policyholders age, they will begin to see yearly increases in their premium prices.
The unfortunate consequence is that rising premiums could eventually become too expensive for certain people. Similar to other rating systems, final pricing can change due to inflation and several other factors.
What Are the Other Factors Influencing Medigap Costs?
Beyond the three price rating systems, the cost of a policyholder's Medigap policy can also be contingent on an insurance company's ability to appropriately handle the following aspects of their business.
Discount Offers
Insurance companies may offer varying discount rates for their policyholders in order to entice them with the company's policy plans. Some of these discounts can be offered exclusively for certain demographics such as women, married couples, the elderly, or even non-smokers. In addition, discounts can help pay for numerous policies on either a monthly or yearly basis.
Medical Underwriting
What is this process? Medical underwriting is an insurance company practice that makes decisions based on an applicant's medical history. The decisions taken by a company can affect whether an application is accepted, how much an individual is charged for their insurance, or if they're placed on a pre-existing condition waitlist. With the use of medical underwriting, it is possible that your Medigap costs will increase.
Medicare SELECT
Medicare SELECT is one of the several types of Medigap policies that can require you to utilize specific doctors and resources from a provider network in order to be eligible for full benefits. A company's use of Medicare SELECT is another factor that can affect your overall Medigap cost. However, in this case, it is likely that by purchasing Medicare SELECT, a policyholder will pay less for their premiums.
High-Deductible Option
With a high-deductible plan option, policyholders have the opportunity to acquire Plans F or G with a high deductible. It is worth noting that if someone chooses to purchase one of these plans, then they will be required to pay $2,340 in copayments, deductibles, and coinsurance in order to cover the costs not covered by Medicare.
Medigap Plan J
By having obtained a Medigap Plan J prior to January 1st, 2006, policyholders are obligated to pay an additional cost of $250 to cover the prescription drug policy offered by Medigap. If a policyholder currently has a high-deductible Plan J option, they must pay $2,340 just so the insurance company can begin providing coverage.
What Should You Know Before Acquiring a Medigap Supplement
Before an individual decides to acquire a Medigap policy, there are several things that must be considered. Several of these factors include:
Understand that Medigap differs vastly from Medicare Advantage plans. Unlike Medicare Advantage that serves to obtain Medicare benefits, Medigap serves to supplement the costs otherwise not covered by Original Medicare.

A policyholder must have Original Medicare Part A and Part B to be able to acquire Medigap

Medigap does not provide group coverage benefits. Instead, if two individuals wish to obtain coverage, they must purchase their own policy plan.

Any Medigap policy plans that previously offered prescription drug coverage (Medigap Plan J), no longer offers coverage for that after January 1st, 2006. As a result, policyholders will have to acquire prescription drug coverage through Medicare Part D.

On top of the premium you must pay the private insurance company because of your Medigap coverage, you must also pay a monthly cost for your Part B premium.
The Costliest States For Medigap Coverage
When looking for a Medigap policy, it's important to know whether or not Medigap is affordable in your area. Here are a handful of the costliest states for Medigap coverage:
Hawaii
Average annual cost: $1,310
Average monthly cost: $109.16
Oregon
Average annual cost: $1,468
Average monthly cost: $122.33
Wisconsin
Average annual cost: $1,495
Average monthly cost: $124.58
Montana
Average annual cost: $1,526
Average monthly cost: $127.16
Missouri
Average annual cost: $1,565
Average monthly cost: $130.42
The Cheapest States For Medigap Coverage
California
Average annual cost: $1,817
Average monthly cost: $151.42
Florida
Average annual cost: $1,831
Average monthly cost: $152.58
Texas
Average annual cost: $1,860
Average monthly cost: $155
New Jersey
Average annual cost: $1,892
Average monthly cost: $157.66
Massachusetts
Average annual cost: $1,947
Average monthly cost: $162.25