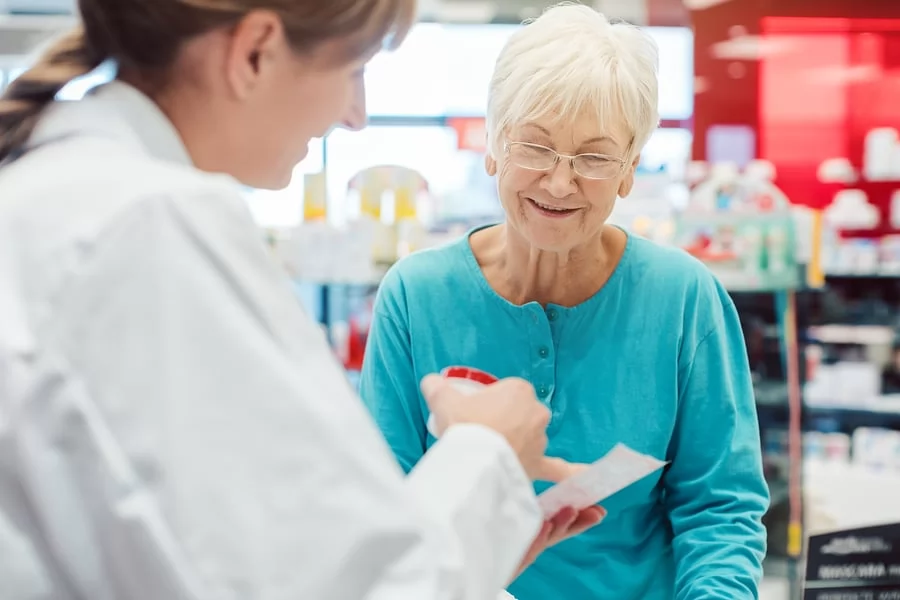 Health insurance for senior citizens comes with an overwhelming amount of information, terms, and coverage rules. Can health insurance cover hospitalizations or prescription drugs? Can it help cover long-term care? All of these are valid and important questions. It is important to know what medical services you need covered as you begin looking for a policy. But what insurance can you get, and what do you qualify for? There are many programs out there, and this article will help guide you through finding the right one for your needs.
Key Takeaways
Having health insurance is vital for senior citizens and aging adults.
Medicare Parts A, B, C, and D are policies under the Medicare program that offer different medical coverage.

Medicaid provides free or low-cost health insurance to low-income families, people with disabilities, and seniors.

Seniors can find both Medicare plans and private health insurance plans on the Health Insurance Marketplace.
Medigap is a supplemental insurance plan that can help pay for coverage gaps found in Original Medicare.
Most importantly – every individual has their own medical needs and coverage benefits, so be sure to choose a plan that's just right for you.
Why Do You Need Health Insurance?
Many seniors might find themselves needing quality health care to maintain a healthy lifestyle, but many have concerns about the cost of such care. This can become especially concerning for those living with a limited income due to retirement. However, having the right health insurance and proper coverage can be a tremendous help to seniors. There are many suitable health insurance options on the market right now, lending themselves to the various needs of seniors. Choosing the right program can protect seniors against rising healthcare costs and can help reduce the burden brought on by medical debt. In a time where healthcare is so essential, it's important for it to be accessible and affordable.
Medicare
The most common form of health insurance for senior citizens is Medicare. Medicare is a joint federal and state government program that provides free or low-cost coverage to senior citizens and many others. Because it's a federal program, the government subsidizes a portion of funding for the program in addition to setting the guidelines. This program is available to seniors citizens aged 65 years and up, disabled citizens of all ages, and those suffering from end-stage renal disease. The Medicare program has 4 main parts – Medicare Part A, B, C, and D – that all offer different coverage. For example, Medicare Part D covers prescription drug costs that Parts A & B don't cover. It may be tricky to distinguish the different Parts at first, but we simplify them all below.
Medicare Part A
Medicare Part A is hospital insurance, so it helps cover hospitalizations, home healthcare, skilled nursing facilities, and hospice care for those that are terminally ill. Unfortunately, this coverage does not extend to long-term care in said facilities. To qualify one must be a senior citizen aged 65 and older, must have worked for at least 10 years, and must have paid social security taxes during this time. This program is free and requires an application, which can be done online.
Medicare Part B
Medicare Part B covers most medically necessary services such as doctor's visits, annual checkups, outpatient care, laboratory services, and other services that Part A doesn't cover. As of 2015, this program has an annual premium of $104.90 with a deductible of $147.00. Additionally, Seniors are automatically enrolled in Part B when they are eligible to claim social security.
Medicare Part C
Medicare Part C is known as Medicare Advantage. This program allows those eligible to buy government-subsidized health insurance policies through private companies, and can at times provide better coverage than Part A and B alone. To be eligible one must already be enrolled in Medicare Part A and Part B. The price of Medicare Advantage can vary from state to state, and coverage can vary from policy to policy. Before choosing a policy, it is important to know exactly what medical services you need coverage for. With this in mind, it is important to note that although a Medicare Advantage Plan may have different rules, as stated by Medicare, "your plan must give you at least the same coverage as Original Medicare."
Medicare Part D
Medicare Part D, also known as the Medicare Drug Plan, is an optional program that helps cover the rising cost of prescription drugs to all those with Medicare. The Medicare Drug Plan is very helpful to those that take medications regularly as it helps cover the price, and it can also help provide greater access to necessary prescription drugs. You can include Part D in a Medicare Advantage plan or add it onto your Original Medicare plan for a monthly premium.
Benefits
Due to the fact that coverage depends on federal and state laws, national decisions made by Medicare, and local coverage decisions from companies processing claims, it is important to check with your provider and consult with the Medicare website to find out if what you need is covered. However, keep in mind that there are certain general benefits that Medicare will cover. For example, Medicare Part A covers inpatient hospital care, skilled nursing facility care, hospice care, and home health care. But this does not include custodial or long-term care.
Medicare Part B covers 2 types of services: "medically necessary" services or supplies that help treat specific medical conditions and preventative healthcare. For example, Part B can cover things like yearly wellness examinations, clinical research, ambulance services, durable medical equipment (DME), limited outpatient prescription drugs, and inpatient and outpatient mental health services. As well as preventative services, Medicare Part B covers screenings for the following:
Abdominal aortic aneurysm

Alcohol misuse

Cardiovascular disease

Cervical and vaginal cancer

Colorectal cancer

Depression

Diabetes

Hepatitis B virus

Hepatitis C

HIV

Lung cancer

Mammograms

Obesity

Prostate cancer

Sexually transmitted infections
Although Medicare Parts A and B cover a lot, they typically do not cover:
Long-term or custodial care

Most dental care

Eye exams for glasses prescriptions

Dentures

Cosmetic surgery

Acupuncture

Hearing aids

Hearing aid fitting exams

Routine foot care
Application Process
Once you decide on Medicare, you can sign up for Part A and Part B together, although one can always opt out of the optional Part B. The initial enrollment period begins three months before the 65th birthday, and will end three months after said birthday. To apply online, you must be at least 64 years and 9 months old, have no Medicare coverage at all, not want to begin receiving Social Security benefits at the current time, and cannot currently be receiving Social Security retirement, disability or survivors benefits.
If you want to apply for Medicare online, visit the Social Security Administration website and follow the on-screen instructions.
To apply over the phone, call 1-800-722-1213 between 7:00 AM – 7:00 PM, Monday through Friday. For those applying who are deaf or hard of hearing, call TTY 1-800-325-0778.
To apply in person, make an appointment and visit your local Social Security office.
Medicaid
Medicaid is a federally subsidized program that provides medical insurance for low-income adults, children, pregnant women, people with disabilities, and seniors. It is often used hand in hand with Medicare. In most cases, Medicaid helps provide coverage for certain medical services and prescriptions that Medicare might not cover. Similar to Medicare, Medicaid is administered by the states while acting in accordance with federal requirements. Because Medicaid is administered and operated on a state level, programs will vary from state to state. Most often, eligibility is based on income. But some states have expanded their programs in recent years. The best way to know if you're eligible is to apply.
Benefits
Under federal law, states must cover the following benefits:
Inpatient and outpatient hospital services

Nursing facility services

Home health services

Physician services

Rural health clinic services

Federally qualified health center services

Laboratory and X-ray services

Family planning services

Nurse midwife services

Certified pediatric and family nurse practitioner services

Freestanding birth center services

Transportation to medical care

Tobacco cessation counseling for pregnant women

EPSDT: early and periodic screening, diagnostic, and treatment services
As a result of federal law, all of these Medicaid services and benefits are protected and must legally be covered.
In addition to Medicaid's mandated benefits, there are certain optional benefits that states may choose to cover. The optional benefits that may be covered are:
Prescription drugs

Clinic services

Physical therapy

Occupational therapy

Respiratory care services

Podiatry services

Optometry services

Dental services

Dentures

Prosthetics

Eyeglasses

Chiropractic services

Other practitioner services

Private duty nursing services

Personal care

Hospice

Case management

TB related services

Speech services

Hearing services

Language disorder services

Other diagnostic, screening, preventive and rehabilitative services
Additional optional benefits include:
Services for individuals aged 65 and up in an Institution for Mental Disease

Services in an intermediate care facility for individuals with Intellectual Disability

State Plan Home and Community Based Services

Self-Directed Personal Assistance Services

Community First Choice Option,

Health Homes for Enrollees with Chronic Conditions, and

Inpatient psychiatric services for individuals under age 21
Application Process
You can apply for Medicaid in 2 different ways. The first is to fill out an application through the Health Insurance Marketplace, which will in turn send your information to the state agency if they believe someone in the household qualifies. To apply online, first visit HealthCare.gov and create an account. After that, you can submit a Marketplace application during your enrollment periods.
The second way is to apply through your local state Medicaid agency. To access one's state agency, first visit the HealthCare.gov Medicaid & CHIP web page then follow the prompts to select your state. Lastly, you will receive a website link for your state's agency.
Private Health Insurance Options
Private health insurance is also an option for senior citizens. Unlike This is insurance not provided by a state or federal government but instead is purchased from a private organization, like an insurance company. There are many ways to obtain private health insurance, such as through an employer or through licensed brokers or agents. Another way of obtaining private health insurance is through the federal or state marketplace. Individual private policies can vary in price and coverage, allowing for the purchase of one fitted to one's needs. Private health insurance plans can be paired with Medicare to assure sufficient coverage. When shopping for private health insurance, it is important to check if the plan's benefits meet the minimum essential coverage required by the Affordable Care Act.
Benefits
Benefits vary from one individual private health insurance to another.
Application Process
The application process varies from one private health insurer to another. Often, carriers will evaluate an applicant's current age, health, and risk factors. In addition, serious medical conditions and preexisting conditions can be taken into account.
Medigap
Lastly, seniors can look into Medigap, a Medicare supplemental insurance. Private Medicare-approved insurance companies sell these policies and include a premium. Because it's supplemental to Medicare, this option provides coverage for what Original Medicare doesn't. For instance, you can use it to pay Medicare coinsurance, copayments, and deductibles that you might normally pay out-of-pocket. In order to qualify, one must already be enrolled in both Medicare Part A and Part B.
Benefits
Because there are different companies that offer Medigap, benefits vary from policy to policy. There are various types of policies, for example Plan M, Plan A, or Plan F, and each one offers its own set of standardized benefits. This then means that benefits will depend on what type of Medigap policy chosen to fit one's needs. Most Medigap policies don't cover long-term care, vision care, dental care, hearing aids, eyeglasses, or private-duty nursing.
Application Process
Medigap has a state by state variability. To get started looking for a policy, the first step is to follow the prompts on the Medicare.gov Medigap web portal.
Choosing the Right Plan
In conclusion, finding the right plan is no easy process! It can be a little overwhelming for senior citizens looking at so many health insurance plan options. Consequently, some seniors may even feel disheartened. But health insurance is important and essential – so it should be comforting and encouraging to know that there are so many options out there waiting. Most importantly, remember that you can tailor your healthcare plan to your own benefit. Before starting the search for the right health insurance policy, make a list of what benefits and services you need. Once you finish that list, find a policy that best suits your needs to help you on your way to a healthy life.