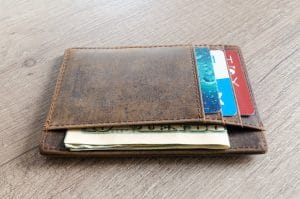 Typically, older adults get the luxury of entering retirement after years of hard work and dedication in the workforce. However, those who are unable to enter retirement or are not accustomed to not making the same salary as they did before may find some difficulty in enjoying the perks of old age and retirement. Having less time at work or being retired should come with the benefits of enjoying some of your favorite hobbies including going to movies, restaurants, shopping, and more. With the availability of senior-oriented organizations and discounts for a variety of programs, older adults can receive free stuff or have the liberty of enjoying these pastimes without the burden of financial obstacles.
Organizations That Offer Discounts
There are many organizations that are member-only and designed specifically for seniors. These organizations can have many different types of perks or purposes including advocacy, religious organizations, discounts, and special events. Since these organizations are defined by having an age requirement for members, the events and discussions the organizations hold are designed specifically for what would be of interest to older age adults. Below are a few organizations that are specifically made to bring discounts and offers to seniors:
Special Savings on Events For Seniors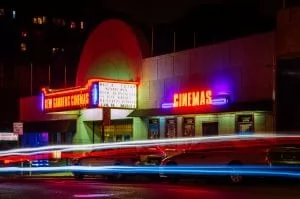 Many different venues offer special savings for seniors. Some offer discounts on admission prices, while others might offer savings on dinners at popular restaurants. Events that typically have these types of discounts can include movies, shows, concerts, dinners, museums, and more. Below are a few options of places that offer a discounted price for older adults.
Royal Caribbean
Discount: Varies
If you are of the age 55 or older, you qualify for a special discount on select Royal Caribbean cruises! Check on their website for specific discount details, since they vary between the cruise time, location and length.
Ticketmaster
Discount: Varies
Ticketmaster offers tickets to hundreds of concerts, shows, and tours. On select shows, they offer senior discounts that can vary in the discount applied. Additionally, AARP members have a special section on the offers page where they can always find discounted tickets.
Fandango
Discount: Varies
Fandango is a service that offers movie tickets at most movie theatres and for every movie that is available in theatres. The discount varies between the movie theatres, typically AMC offers a 10% discount and Regal theatres offer a 20% discount.
Chili's Restaurants
Discount: 10% off
One of America's classic family restaurants, Chili's offers a 10% discount for older adults above the age of 55. Chances are your neighborhood has a Chili's or there is one located nearby. Stop by for a delicious meal with a great discount!
Museums and National Parks
Discount: Varies
Although this option may seem broad, nearly every museum or National Park has some form of a senior discount. These typically range from a special fixed price to 10% – 20% off the original admission price. Call your local museum to see what discounts they may offer.
Free Gifts for Seniors
The best things in life are free, and there are many places, especially restaurants, that offer special savings for older adults to receive a free item. Although the free items may be a small add-on, it is beneficial to take advantage of these deals and obtain the free item as an extra treat for yourself. Below is a list of the few places that offer a free item with or without a food purchase.
Chick-Fil-A
Discount: Free small drink or coffee (or 10% off!)
Chick-Fil-A has great food options for people of all ages. Next time you visit, make sure to take advantage of a free coffee or a small drink if you are aged 55 or older!
Dunkin' Donuts
Discount: Free donut with a purchase of a large beverage
For this discount, you must be an AARP member. If you are a part of AARP, feel free to enjoy a free donut with any large beverage whether you're a morning coffee person or want to enjoy a coolatta.
Taco Bell
Discount: Free beverage without a purchase necessary
Most Taco Bell locations offer free beverages to seniors even without a food purchase. Just go into your local Taco Bell, ask about the special savings and obtain your free drink, if the store is participating!
Special Savings on Merchandise For Seniors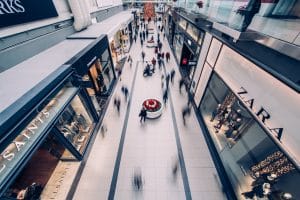 Not only do venues and event spaces offer discounts to older adults, but many retail stores offer special savings as well. Using these discounts can enhance your retail shopping experience and help save some cash. The list below provides a few stores that offer special discounts weekly for older adults.
Banana Republic
Discount: Up to 10% off
Banana Republic is a great retail option for older adults because of their wide variety of adult clothing that ranges from vacation wear to professional clothing.
Kohl's
Discount: Up to 15% off (can be combined with other offers)
If you are looking for the biggest bang for your buck, Kohl's offers a 15% off deal every Wednesday for seniors that can be combined with other coupons to save even more.
Belk's
Discount: Up to 20% off
On Tuesdays, older adults age 55 and over are eligible to receive 20% off their purchase. Belk's is a great place to use special discounts since they offer most things from clothes to shoes to home items and more.
Ross Stores
Discount: 10% off
Ross Stores offer quality deals every day and have a wide variety of items to fit most of your retail needs. This discount is applicable for seniors ages 55 and above and only on Tuesdays.
Goodwill
Discount: 20% on Select Days
Goodwill is a second-hand store that is located nationally and has great finds and deals. For older adults above the age of 55, Goodwill has a great discount available on select days. Call your local Goodwill to see what days are available for the senior discount!
Get Out There!
With so many ways to save on events, clothes, foods and more, don't miss out on the opportunity to save some cash and enjoy yourself. Although there are plenty of chances to enjoy special savings for seniors, joining an organization should still be something to consider for even more opportunities to enjoy senior discounts at more venues. Above all, make sure to be confident when using your discounts. Some people may feel nervous to ask about special savings or about senior discounts, but these stores and venues have them for you to use! Make sure to ask and get the most out of your retirement.