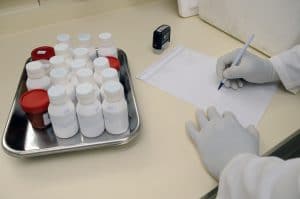 Medicare Advantage Plans, also known as Part C or MA plans, are health plans offered by private insurance companies that are Medicare-approved. These companies must adhere to the coverage rules set by Original Medicare, but maintain the ability to independently decide coverage rules when it comes to benefits that aren't included in Original Medicare. Because of this, insurers offering Medicare Advantage plans hold the right to deny coverage for certain medical services and conditions.
Medicare Advantage
Though they're considered an alternative to Original Medicare, Medicare Advantage plans include Part A (Hospital), Part B (Medical), and Part D (Prescription Drug) services, making them an "all-in-one" package. Most plans offer additional benefits that aren't covered by Original Medicare, such as vision, dental, and hearing. Each month, Original Medicare pays a fixed amount for a policyholder's healthcare directly to the insurer providing Medicare Advantage. In general, MA plans are more affordable than Original Medicare, with premium prices and out-of-pocket costs generally being lower. Each MA plan has its own rules for out-of-pocket costs, coverage, and patient responsibility, so be sure to read plans thoroughly if you're interested in enrolling. Medicare Advantage plans can be found on the Medicare plan-finder tool.
Under What Circumstances Can Medicare Advantage Deny Coverage?
Medicare Advantage can deny coverage under the following circumstances:
You have End-Stage Renal Disease (ESRD or kidney disease). If you have been diagnosed with ESRD, you may qualify for a Special Needs Plan.

You receive a service or treatment from a medical provider who

is not

in your insurance network.

Less invasive or expensive services are available to treat the medical issue you seek coverage for.

You do not pay your monthly premium and pass the grace period for late premium payments.
Under What Circumstances Can Medicare Advantage Not Deny Coverage?
Medicare Advantage cannot deny insurance coverage under the following circumstances:
You are eligible for Original Medicare and

do not

have ESRD.

You had prior approval for a medical service that was later denied.

Your insurance provider does not provide justification for denial

You have a medical necessity and your MA plan does not have the proper medical provider in its network. Your plan must provide coverage for a necessary out-of-network visit.
Medicare Appeals Process
The decision of whether or not to approve coverage is referred to as organization determination. You reserve the right to ask your insurer for an organization determination on any medical service/treatment, which will let you know whether they approve or deny coverage for that service. Insurers are required to send policyholders a notice upon denial. If your MA plan denies coverage for a medical service you believe should be covered, you can file an appeal. Filing an appeal is a 5 level process that involves you, your insurer, your doctor, and a representative if you wish to have one.
What To Do if You Have a Disagreement With an Organization Determination
If you disagree with an organization's determination and wish to appeal, there is a 5-level process you can go through. If you disagree with the decisions made at any level, you will receive instructions on how to appeal to the next level.
Level 1: Plan Reconsideration
Once you have decided to file an appeal, the first step is to ask for reconsideration – a second review typically conducted by another employee of the insurance company. You can ask for reconsideration up to 60 days from the date of the organization determination. If you are asking for reconsideration for a service or treatment you have yet to receive, your doctor can ask for reconsideration on your behalf.
Those asking for reconsideration must file a written request, unless your plan allows you to file via phone, email, or fax. In your request you should include your full name, address, and the Medicare number on your insurance card. You should also include the services for which you're requesting reconsideration, the date you received the service, the reason for appealing, and the name of your representative if applicable. Standard requests can take up to 30 days to get a response, but expedited requests are available for those in immediate need of a medical service.
If your insurer denies your reconsideration request, your case automatically moves up to level 2 of the appeals process.
Level 2: Independent Review Entity (IRE)
If your MA plan decides against your reconsideration request, they are required to send a notice of denial justifying their determination. Your case information is sent to an Independent Review Entity (IRE) – a separate organization contracted by Medicare. If you want to directly provide the IRE with more information about your case, you must send the information within 10 days after the date you receive a notice about your appeal advancing to level 2. Standard requests can take up to 30 days to receive a response but expedited requests are an option for those with dire circumstances.
If you disagree with the IRE decision, you have 60 days from the date of the decision to request an additional determination from the Office of Medicare Hearings and Appeals (OMHA).
Level 3: Office of Medicare Hearings and Appeals (OMHA) Decision
Before requesting a decision from the OMHA, you must participate in a hearing before an Administrative Law Judge (ALJ). A hearing before an ALJ allows you to present your appeal to an impartial individual who will independently review your case information and hear your testimony before making a decision. ALJ hearings are typically held over the phone or video calls, but can be held in person with good reason. It's possible to request a decision from OMHA without holding a hearing by filling out a waiver form. If no hearing is held, either an ALJ or attorney adjudicator will issue a decision based on a review of the information in your appeal record. In order to obtain a review by the OMHA, the amount of your case must meet a minimum dollar amount. For 2020, the minimum amount is $170.
If you disagree with the decision made by the ALJ or OMHA, you can file a request for a review from the Medicare Appeals Council.
Level 4: Medicare Appeals Council (Appeals Council) Review
The Medicare Appeals Council can review your case upon request after an ALJ or OMHA decision. You can file a request form or write a request that includes your name, Medicare number, services you're appealing (along with the date you received them), the date of the ALJ/OMHA decision, and an explanation as to why you disagree. If the Appeals Council doesn't issue a timely decision, you can request that they move your case up to level 5 – a judicial review conducted by a federal district court.
Level 5: Federal District Court Conducts Judicial Review
If you disagree with the Appeal Council's decision or they deny your request for a review of an ALJ's decisions, you can request judicial review by a federal district court. All requests made to a federal district court must be made in writing and be filed within 60 days after you receive the Appeals Council decision notice. Similar to the OMHA, the federal district court requires that the amount of your case meets a minimum dollar amount. For 2020, the minimum amount is $1,670. It's possible to combine multiple claims to meet this dollar amount if there is more than one service you are appealing. Instructions on how to file a request for a judicial review can be found on the MAc's decision letter you received in level 4.