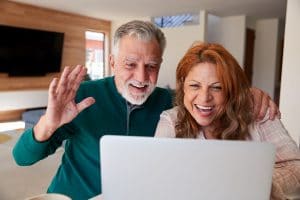 Key Takeaways
To make quarantine a little more fun, here are 50 ideas on how to keep busy.
You can do plenty of group activities with your family or roommates that can also help grow your bond.
Doing yoga, fitness challenges, or learning new physical skills are great ways to stay active.
Take on home improvement projects to make your quarantine space feel more comforting.
Pick up a new hobby or try something you've never done before!
Due to COVID-19, we should all be staying home to reduce the spread and the risk of disease. However, practicing self-isolation and being in quarantine can be more difficult than one can imagine. During these uncertain times, there are still many ways to increase your productivity, work towards your goals, and keep yourself busy. Here are some things you can do while quarantined:
Group Activities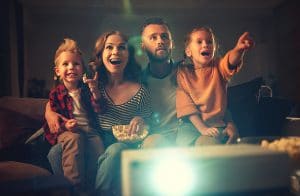 Movie Marathon

– Whether it's your favorite movie series or movies you haven't been able to see, this is a great option if you're alone or with your family.

Board Games

– Everyone has one or two board games lying around – and if you don't, your nearest supermarket probably has a few you can pick up on your next toilet paper run!

New Dinner Recipes

– Just because hibachi and steakhouses are closed doesn't mean you have to miss out on your favorite plates. Bring out your inner chef by searching for recipes online and replicating them for you and your group.

Card Games

– With one deck of cards, the possibilities are endless. Play old games, learn new ones, or even learn some magic tricks off of YouTube!

Baking

– Baking is a great option to do with a group of friends. Once all the baked goods are done, you can have a competition to see who decorates theirs the best. After everyone is complete, you all have desserts!

Competitive Challenges

– Have you ever tried to move an Oreo from your forehead to your mouth without using your hands? Well, now you have plenty of time to try. Setup game night and try more of these challenges by doing a simple online search.

Complete a Puzzle

– This activity can take an hour or days depending on the puzzle you choose. You can find puzzles online or at local bookstores or pharmacies.

Charcuterie Board Night

– If you are in the mood to get dressed up or to enjoy some cheeses in your pj's this can be a great option for you and your friends. Get inspiration from an online photo and make your own cheese board to share.

Learn How to Make Cocktails

– Who says you need to go to a bar to enjoy a martini? All the recipes for your favorite cocktails can be found online! Start mixing and have your family and roommates be the judge of your bartending skills.

Camp Indoors

– This option is especially great if you have kids. Build a tent inside with blankets and chairs, throw some pillows inside, make some s'mores and read some stories for an authentic experience.
Physical Activities
Yoga

– Yoga can be one of the best options to stay active while remaining indoors. If you are an older adult or live a lifestyle that isn't active currently, this is a great option to get started. Look up some stretches or routines online to begin your yoga journey.

Water Aerobics

– If you have access to a pool, this is also a great option for older adults or people of all ages! Doing aerobics in the water takes less stress off of your joints but has all the benefits of aerobic exercises.

Go For a Walk

– As long as you remain a safe distance between people, walking can be a healthy option for you during quarantine! Take a walk around the park or your neighborhood.

Do a Fitness Challenge

– If you are up for a challenge, do a 30-day challenge to try and get into better shape. There are many challenges on YouTube depending on your goals, all you need to do is search!

Start Cycling

– If you have a bike or just want to buy one, this is another great option to safely get out of the house. Find a trail, a park, or just ride through your neighborhood!

Learn To Skate

– Many people have never skated or stopped skating years ago. Whether it is with a skateboard or roller skates, this is a great time to learn!

Lift Weights

– Although gyms are closed, you can still have access to weights at home if you purchase them online. Get weights that you can lift safely and workout in the safety of your own home.

Zumba

– Who doesn't appreciate a good Zumba class! Practice your moves and get a good cardio workout by playing Zumba routines or your TV or computer.

Play Interactive Games

– If you have a Wii and want to get active, Wii sports is a great option to play your favorite sports in your house! You can also find similar interactive games online.

Learn a Dance Routine

– We've all watched our favorite artists perform a concert and do some crazy choreographed dance. Well, now it's your turn to learn the dance yourself! Watch your favorite dance over and over again until you get it right!
Home Improvement
Organize Your Kitchen

– Let's admit it: we all have an unorganized Tupperware cabinet or pantry in our kitchens. Now is the time to create a lasting organizational system to make sure your kitchen cabinets are always picture ready.

Clean Out Your Closet

– Out with the old and in with the new! Be productive during this time and clean out your closet of clothes you haven't worn in the past month or two. The clothes you don't wear can be easily donated to a thrift store or homeless shelter.

Get to Painting

– If you want to revamp your room or house, painting the walls is a huge step. You may have to purchase new paints online, but once you do, this project could keep you busy for a few days.

Rearrange Your Furniture

– An easier alternative to painting your house is simply rearranging your furniture. Doing this is simple since you don't need to purchase anything but it can change the look and feel of your room or home drastically.

Replace Door Knobs and Drawer Handles

– Another simple way to revamp your space is replacing any knobs with new ones! Purchase your favorite ones on Amazon or another retailer and replace them in your room or house for a new look.

Do Your Laundry

– Laundry has to be done regardless, so don't wait any longer. Take time in doing your laundry and clean your jackets, purses, and shoes to make your closet look spotless.

Wash Your Car

– If you own a car, washing it can take one thing off of your to-do list, finally! Wash your car with soap and a bucket of water or hose and leave it spotless for when you can use it after quarantine.

Bleach the Bathroom

– Give your bathroom a deep cleaning and leave it sparkling. Use bleach to clean sinks, the bathtub, or shower, toilet, and floors to get rid of stubborn and built-up dirt.

Clean Out Your Drawers

– There are plenty of drawers around the house or even in your room that have so many random things you don't know what's inside. Take your time cleaning out your drawers and making room for new items or just rearrange it to make it appear organized.

Plan New Decoration

– If you want to create a whole new room or house setup, start planning out your vision! You can't go out to see furniture, but make a list or draw a blueprint of your dream room or house to complete after quarantine.
Self-Improvement
Work-Out

– With a month of free time, working out is a great option since you will be able to see some results after the quarantine is over. Take a picture when you begin and a picture after the month for some before and after results!

Self-Care

– There are a plethora of ways to take advantage of your new-found "me time" and practice self-care. This can be putting on a face mask or going for a run, whatever makes you feel at your best. A few other options can be exfoliating your skin, cleaning your nails, or doing your eyebrows!

Read a Book

– Reading can stimulate your brain, increase knowledge, and be an enjoyable pastime. Reread an old novel or order a new one and spend hours indulging in your new or good and old stories.

Learn a New Language

– With apps like DuoLingo, learning new languages has become easier. This is the perfect time to practice a new language and come out of quarantine being able to speak to new people!

Catch Up on Deadlines

– Whether it's homework, work, or upcoming birthdays, we all have a deadline. Now is the time to be productive and catch up or even get ahead of deadlines!

Practice Meditation

– Meditation has many proven benefits for you and can be a form of relaxation during this stressful time. Read up on how to meditate or follow a YouTube video to learn how. Begin every day with meditation to bring tranquility to the rest of your day.

Take a Bubble Bath

– Taking a bubble bath can relax you, loosen muscles, and is a great way to pass some time. Choose your favorite bath salts, bath bomb, or bath bubbles and watch your favorite movie!

Organize Your Life

– If you never had a calendar or planner, now is the time to get one. Without a set schedule, staying in the house all day can make time seem nonexistent. Give yourself a schedule to make your days feel more structured.

Make a Budget

– Nothing says self-improvement more than getting a hold of your finances. With this free time, make a list of all your payments in a month and allocate your spending appropriately so you can track your spending and save more.

Make a Bucket List of What to do After Quarantine

– Many of us are just daydreaming of what we can do when this all over. Put this to action by writing a bucket list of what you want to do when you have the freedom to go anywhere you want!
Picking Up a Hobby
Painting

– Painting is one of the most serene and relaxing hobbies you can take up. If you want an easy start or a challenge, follow a YouTube tutorial suited for your level.

A Sport

– This is a great option to get up and get active. There are many sports you can practice without equipment, such as soccer. Just get a ball and start shooting between two objects!

Gardening

– To garden, you don't need access to a yard. Plant some of your favorite flowers in a pot and place them by an open window. Make sure to water daily and watch them blossom.

Dancing

– Get up and groove! Find introductory classes online for dances ranging from ballet to hip hop to salsa. Who knows, maybe you can be a professional after this quarantine!

Learn an Instrument

– If you have a guitar or ukulele laying around, now is the time to bring it out. If you don't have an instrument laying around, you can order one online! Learn how to play an instrument, find sheet music online and, after quarantine, impress all your friends.

Start a New Video Game

– Video games can be played through a gaming system or even on your smartphone if you do not have access to a gaming system. If you start a new game, who knows how far you can get with all this free time.

Start a journal, blog, or write poetry

– Whether you want to start a blog to get a new side hustle or simply want to release your emotions during this time of uncertainty, this is a great option for you. Simply start a page on one of the many websites that offer free domains such as Wix and get started.

Knitting

– Although you may need some new supplies for this hobby, knitting is definitely a skill worth learning. Learn how to create your own scarves, blankets and more!

Actually Doing Something on Your Pinterest Board

– There is no other time that is better for searching through your Pinterest boards than now. Get around to accomplishing some fun and unique DIY projects you wouldn't have done otherwise.

Learn Photography

– This is a great option since it can be done with a camera or even your phone! Spend hours making creative photoshoots around the house and watching tutorials on how to get the perfect shot.